Don't fall for the AMZR47 Amazon Crypto Token presale, it's not from Amazon, it's a scam! 💀💀💀

I just saw lots of chatter online about AMZR47, an upcoming Amazon crypto, so I decided to do some due diligence, and found out it's a total scam!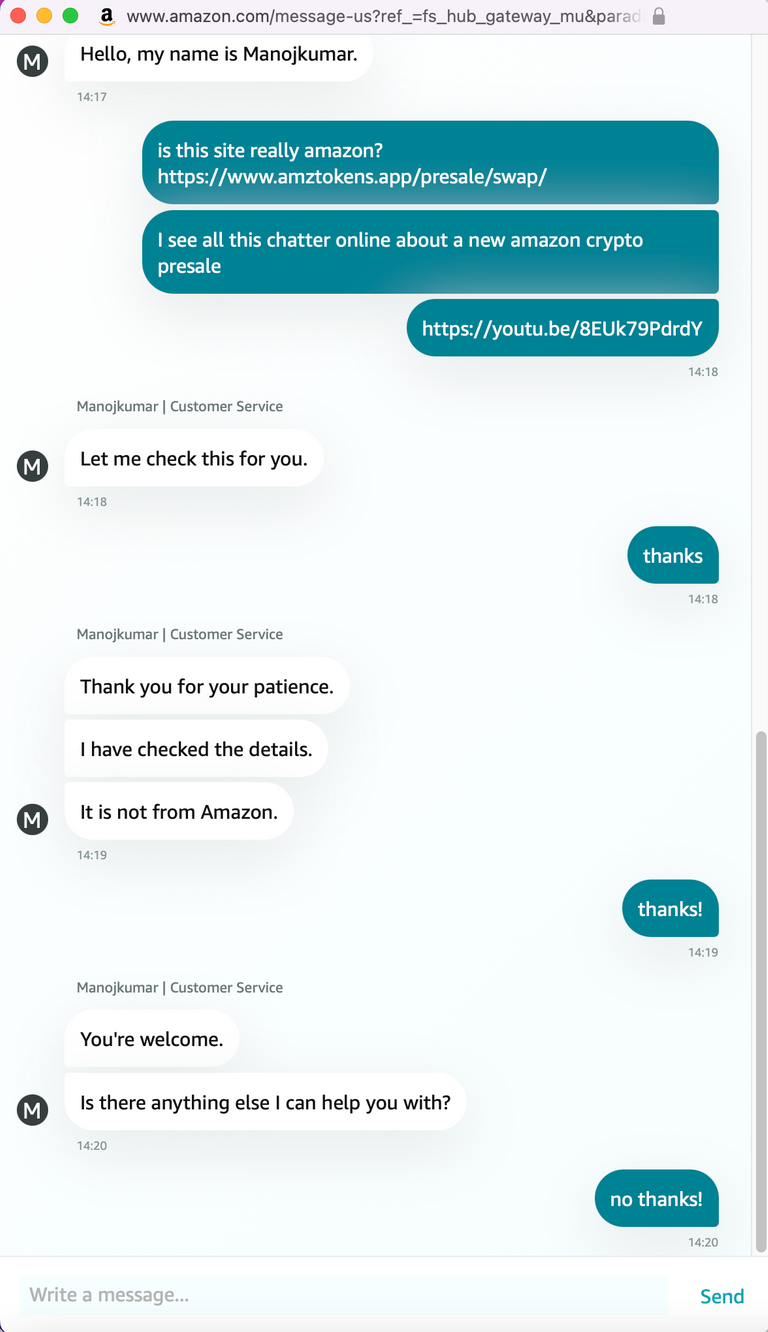 Anyone can build a website, so always do your research!
The first red flag about this project was the fact that I couldn't find any real news stories or press releases about this coin presale, if it were real then it would have been breaking news.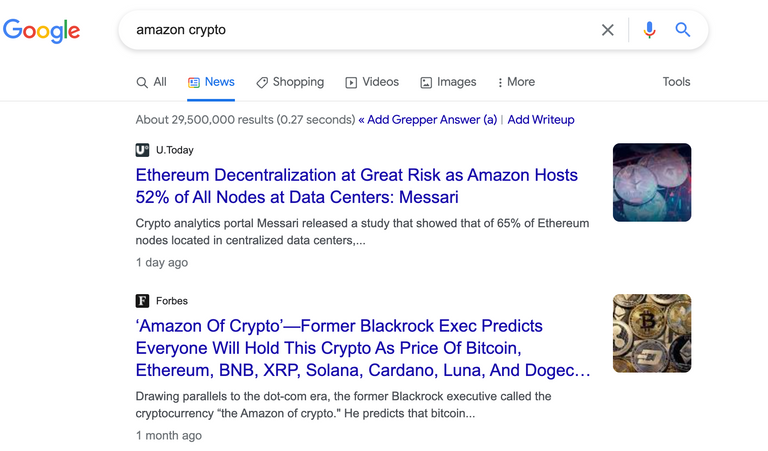 The second major red flag was that this site wasn't in the same domain as amazon.com.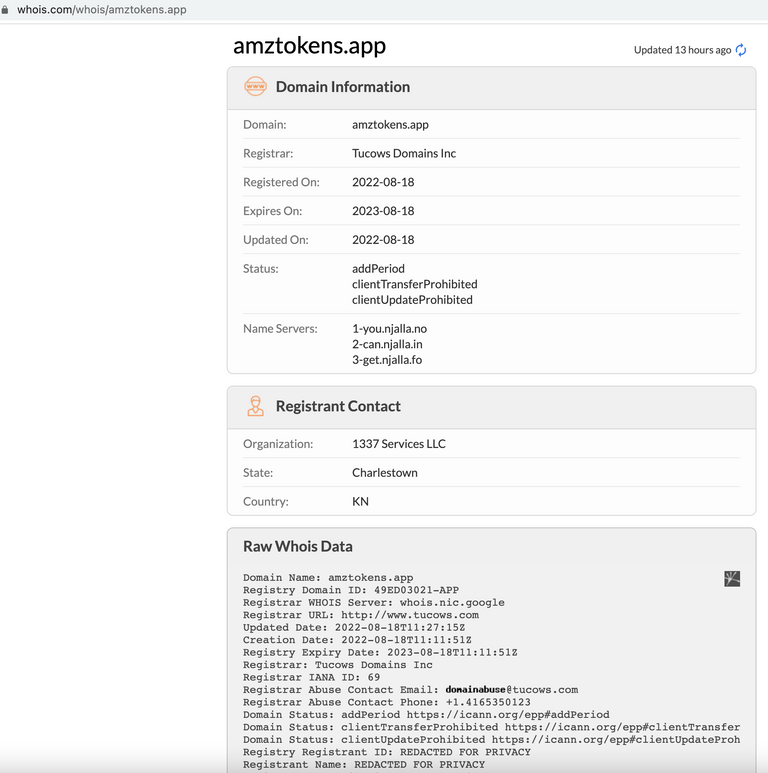 After doing a whois search it looked totally shady, & that's what lead me to chat with a representative on amazon.com to find out once and for all if this AMZ crypto was legit.
As we all can see from the conversation at the top of this post, the representative told me that in fact this AMZ token is not from Amazon. So case closed, this website, which looks totally legit and like the real thing, even has stolen Amazon's logos, is a total scam / fraud... so be careful and don't fall for it!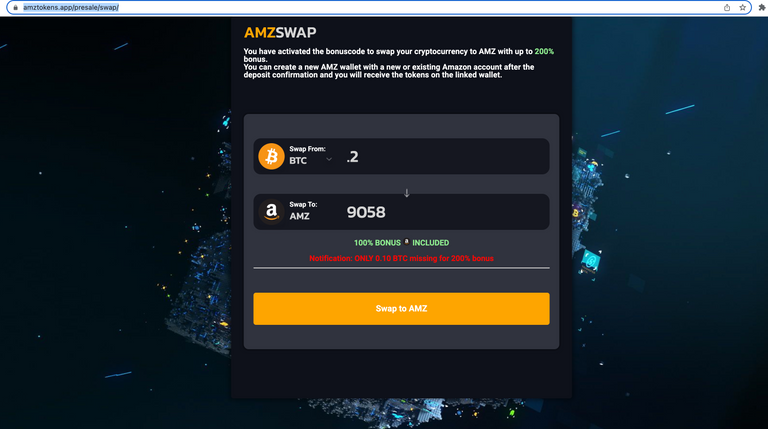 SCAM Site Video Below!
---
---