Degenerate Crypto (CRH) Cryptoholics Token is here! 🚀🚀🚀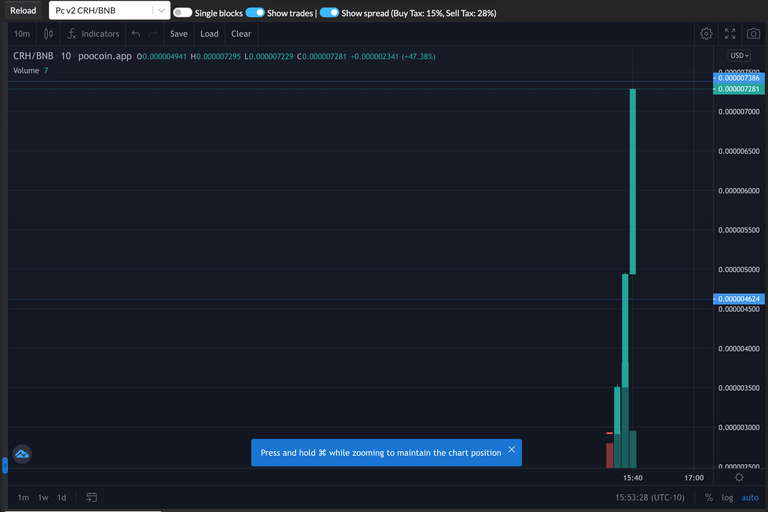 https://poocoin.app/tokens/0x393f1eac8198039fe5f3f386782348a98eb2f93b
Calling all degenerate cryptoholics with diamond hands, a few hours ago one of YouTube's most prominent crypto streamers has just released his very own (CRH) on SPACES. I'm in no way affiliated with this coin, but I watch his streams so I thought I would help spread the word about his new project.
How can you help?
Set up a free account on AstroSPACES.io below, and vote for the coin. CH needs 25 votes until the coin will be made public on Twitter! I'm sure CH will attain his goal and get his 25 votes, so now may be a good time to buy a little CRH before more people find out about it. This coin is very small in market cap, and CH made a mistake when launching by not adding enough liquidity, so if you are going to get some, please don't go and buy too much, leave some for everyone else. lol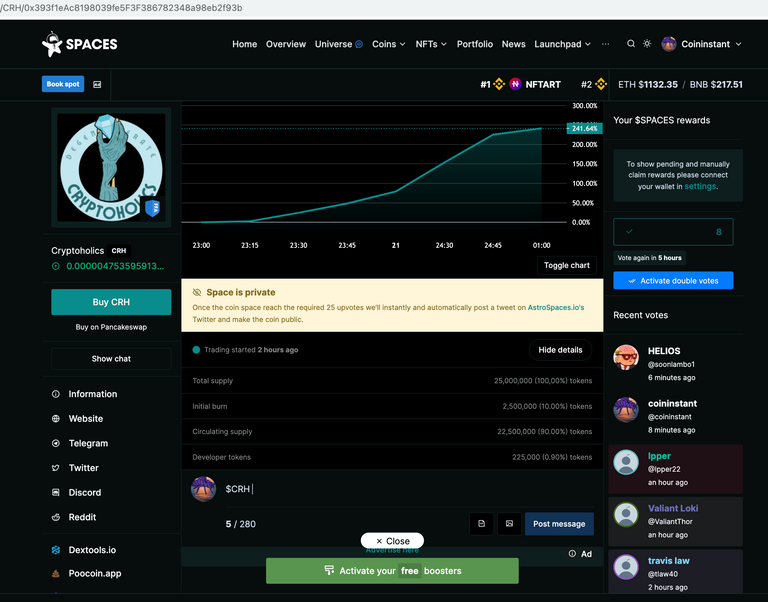 https://astrospaces.io/symbol/CRH/0x393f1eAc8198039fe5F3F386782348a98eb2f93b
CRH Coin has some potential since the creator is a YouTube streamer and has reach in the crypto community.
Check out his first stream about the coin below:
Official CRH - BSC contract address:
https://bscscan.com/token/0x393f1eAc8198039fe5F3F386782348a98eb2f93b


---
---