Buying Hive was never This Easy!!!! 😏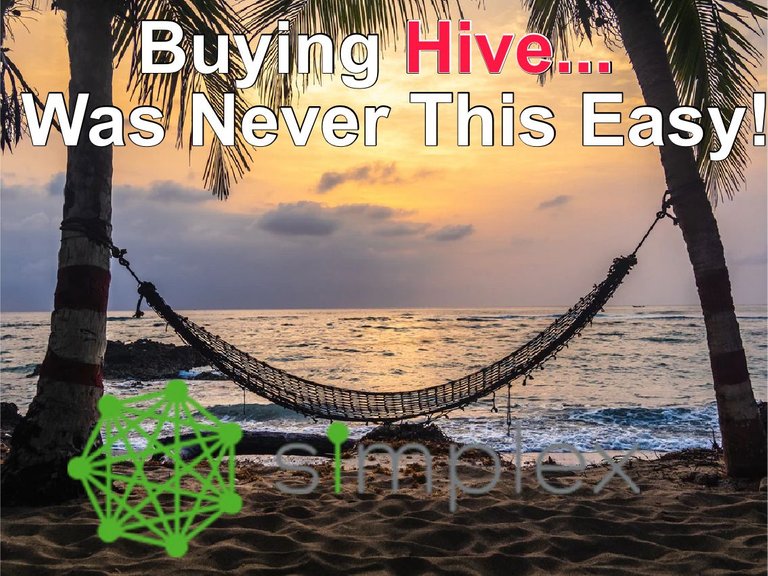 https://buy.chainbits.com/
Everyone knows that HIVE is the fastest, simplest to use, and most flexible digital currency around, yet our biggest hurdle still is gaining easy access & exposure. Digital onramps and off-ramps are paramount for the HIVE to succeed, luckily we've recently had some success with both exposure and a new onramp into a huge 15 billion dollar crypto conglomerate Nuvei's, with Simplex!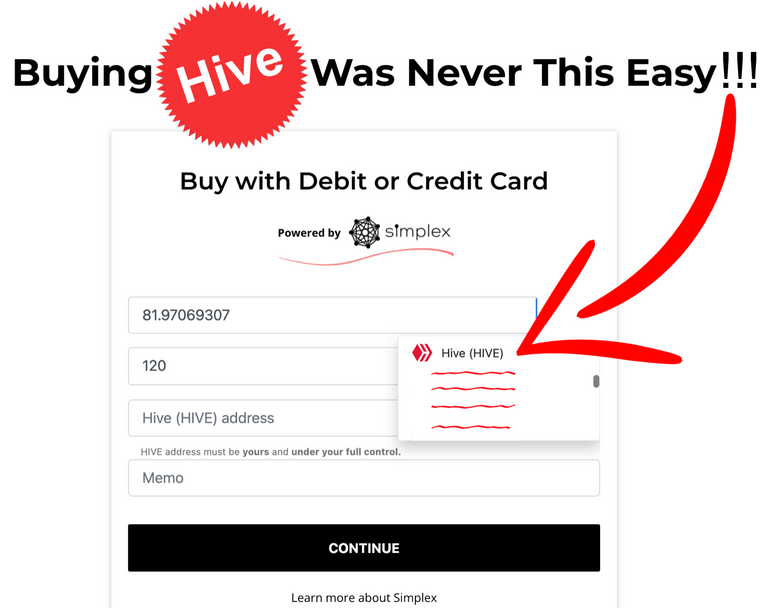 I'm really excited that HIVE is finally becoming noticed by the big players, and I think this will open the door for many other exchanges to follow suit. Other large exchanges like as crypto.com, trust wallet, and atomic wallet already use simplex, so this just means we're one step closer to getting our HIVE crypto coins accepted into the big leagues with ETHER and BTC! HIVE has the potential, and real huge things may be on the cusp of happening soon for HIVE!
Recently Simplex was even boasting about HIVE on Twitter, it doesn't get much better for gaining exposure than tweets made by Simplex about on how easily HIVE helped to integrate them into #web3!!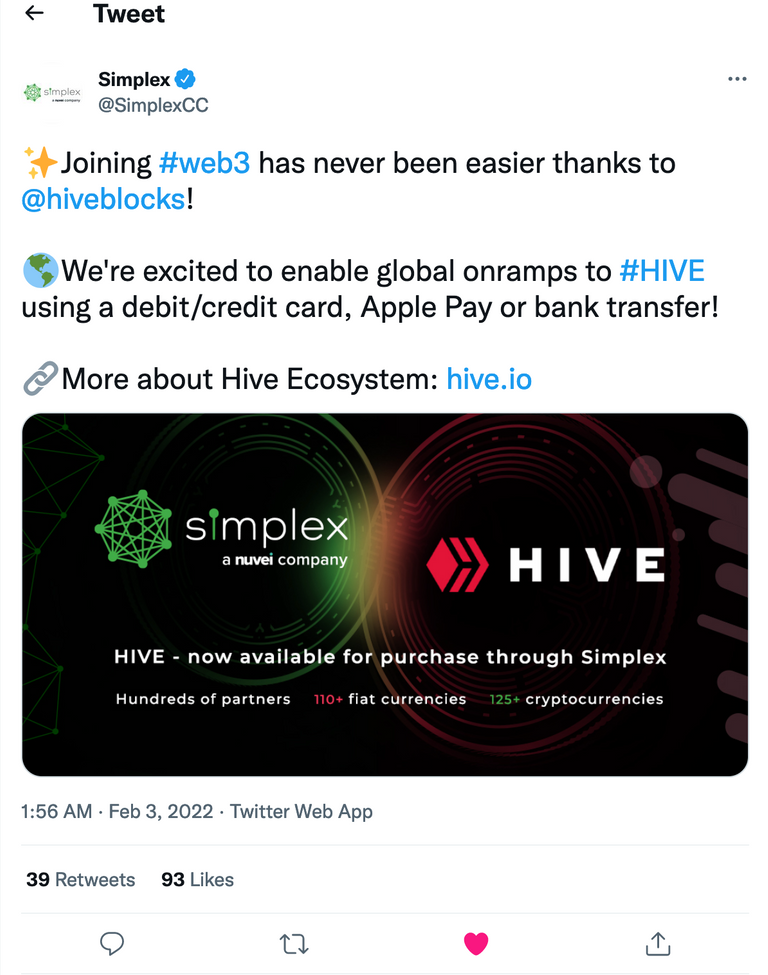 Check out the actual Simplex Tweet Here!
This is great news because buying Hive was never this easy!
I think this is just the beginning of many new partnerships for HIVE in the future. Hopefully the next step simplex will do is make an offramp for Hive too. Maybe they will even add HBD too in the future, but I think that may be up to us now. Hiveans need to show support for the new new Simplex bridge, & buy as much HIVE with it as possible. The price of HIVE is about to skyrocket anyway, so the time is now for HIVE to show what Hive Power can really do! Buy hive with simplex and power it up today! Take screenshots, tweet about it, post your simplex buys in the comments below, do whatever you can to help spread the word so Hive can become a top crypto one day soon!
---
---