AXIE INFINITY - Best Crypto Game Investment of the decade! 🚀🚀🚀
I just sold my very first AXIE! Whohoo!
I'm very excited, I just sold an AXIE after only listing it on the marketplace for a few weeks. I really like the AxieInfinity Marketplace because there are no fees to list, they have a really cool auction system, you only have to pay a small fee if your item sells, so it doesn't hurt to name your price and wait. 🤗🤗🤗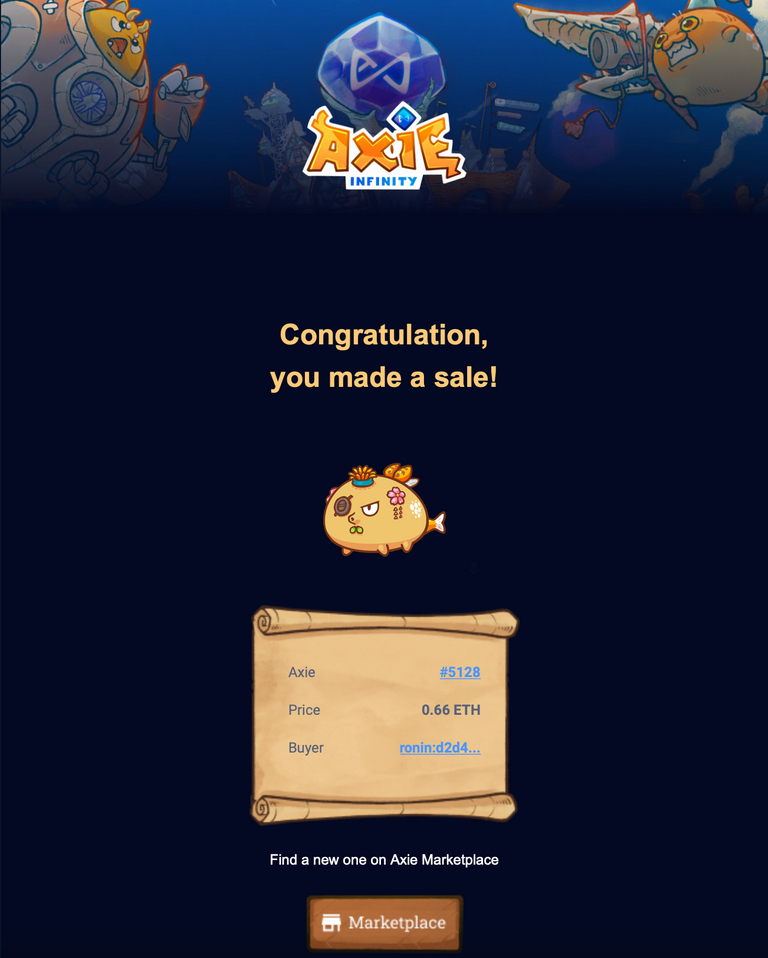 Wow... the AXIE Infinity Market is still very strong. Years ago I invested a little bit of ETH into three Axies, some land, and a bunch of miscellaneous items, and it turns out that today these trivial little items are worth a lot of money!
Everything went up, way up, I was surprised, even the Barrels, Bones, and Tribal Masks all did 5-10X at least. The Couple of hundred dollars I invested on the land has skyrocketed up to around 15 - $20,000, at least that is what the adjacent lots in my area have been selling for. I suppose the land prices just peaked out about a few months ago, when BTC hit the highs again, however I think Axie Infinity land is headed to 100K / Plot eventually in the future.
Here are some of the lowest priced land plots (below) that are available now on the Axie Infinity Marketplace, no one is willing to sell land for less than 3 ETH, looks like that's as low as AXIE land goes!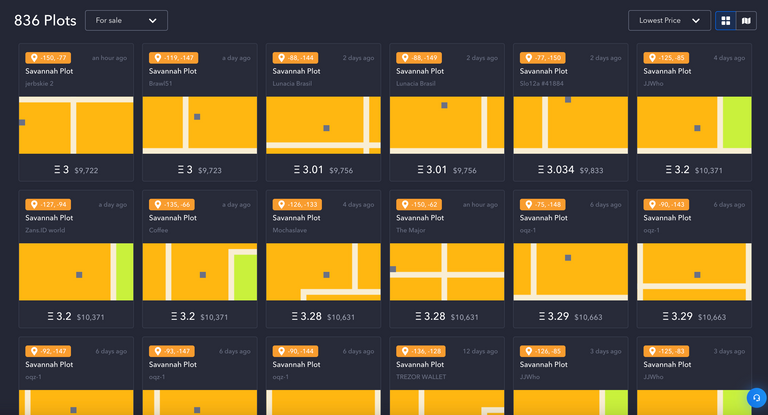 https://marketplace.axieinfinity.com
I guess buying and Selling Axies is still very profitable.
At the very least Axies hold value in terms of Eth really well in the short run, however I've noticed that AXIE rarity tends to buoy there value a lot more than ETH over time. Especially AXIE Infinity land, it totally outpaces ETH, it's more like Bitcoin than anything, one of the best investments ever!!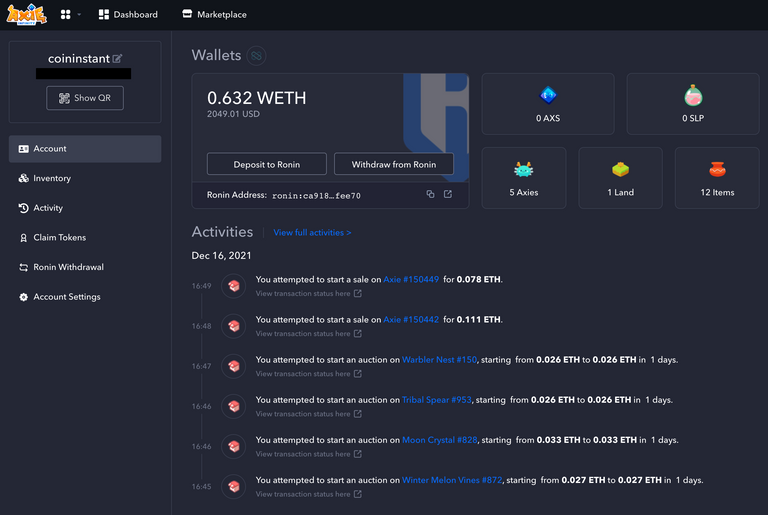 If you're into investing into play to earn gaming economies, then AXIE Infinity is where it's at. AXIE Infinity is a real fun and addicting game with so much more to it, it's beyond the scope of this blog post. AXIES are still hot all these years later, and looking at these transactional volume stats from today alone, AXIE's here to stay, and here to grow!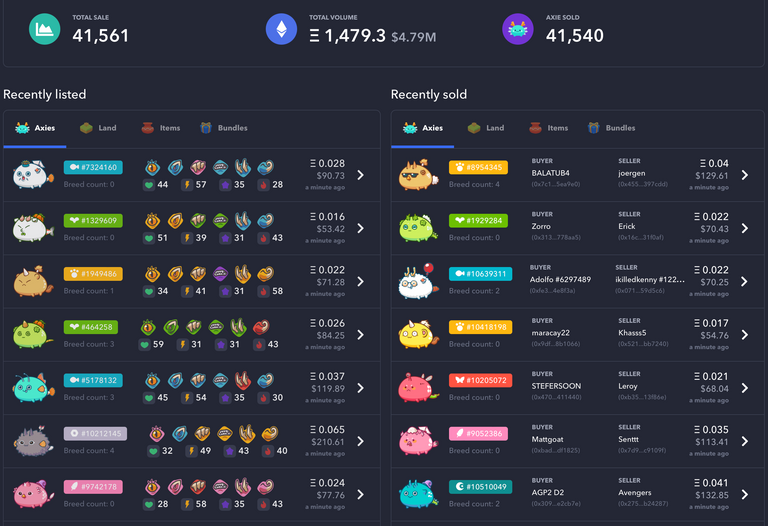 Overall I am very happy with all my Axie investments, I ended up having a lot of fun playing the games, and got to make some crypto while doing what was already making me happy. It seems like that is the best strategy for investing in niche crypto projects, find something that you like, like AXIE or HIVE, and if you can find a way to get paid for doing it, then you're always going to be a winner!
---
---