Apple of my "Eye" - With  Cloud Sunset inside! 😵‍💫😵‍💫😵‍💫
Tonight's Surprise Sunset is no sight for sore eyes!
I'm glad I steeped out for a minute this evening, just in time to catch some phenomenal clouds, along with this spectacular sunset! Sometimes it seems like the sky is talking to me, trying to send me signs from up above, and tonight was no different, it got me thinking differently about the clouds in ways I've never before! To see what I mean, be sure to scroll down to the very bottom of this post see my favorite picture of all from this beautiful Maui Sunset!
This photo is called "The Sun with eyes wide shut!" This Sun almost looks like it has blinders on, and almost reminds me of that new happy face emoji with the spiral eyes? hmm.... 😵‍💫😵‍💫😵‍💫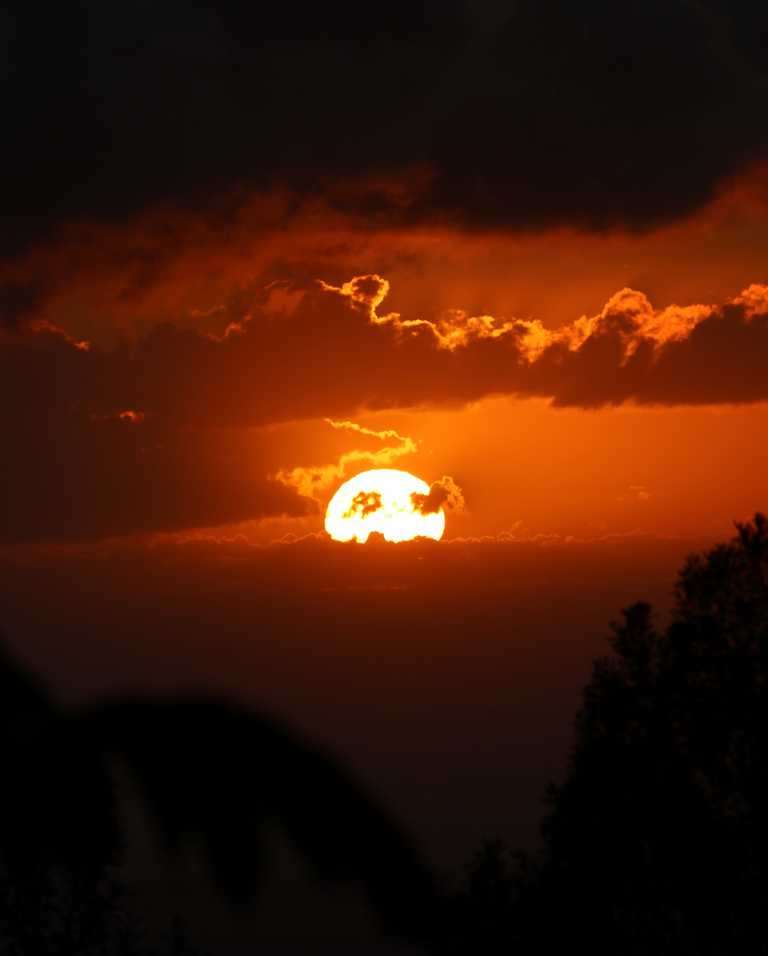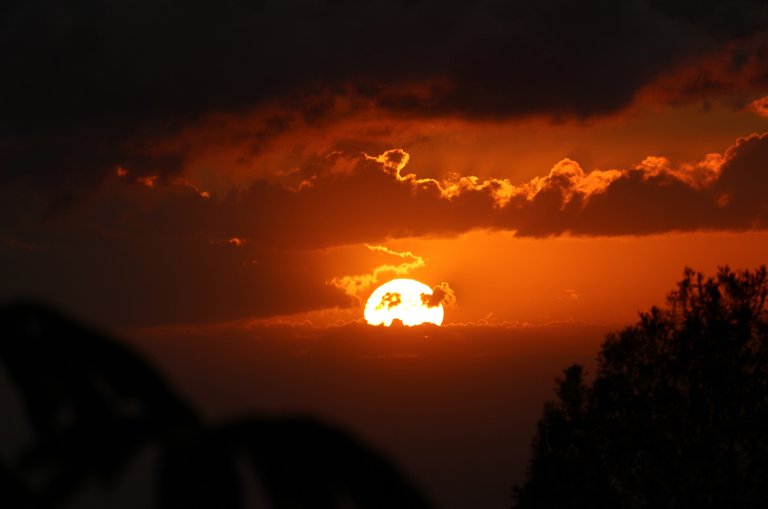 This is the view from my house, it looks like I may have to do a little tree trimming again soon. I love these trees, but I also love this view too. My personal sunset view is top notch, I didn't even have to climb up onto the roof for this one, simply took two steps out the door.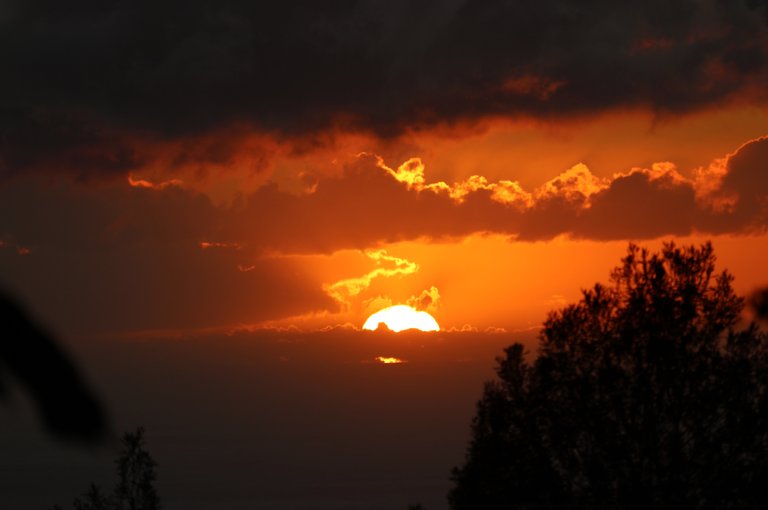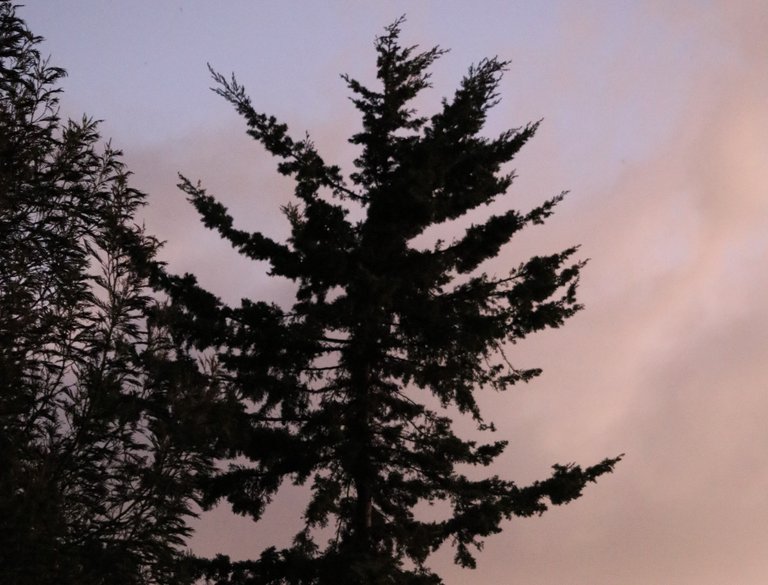 🥁🥁🥁 And here it is, the Apple Cloud revealed! 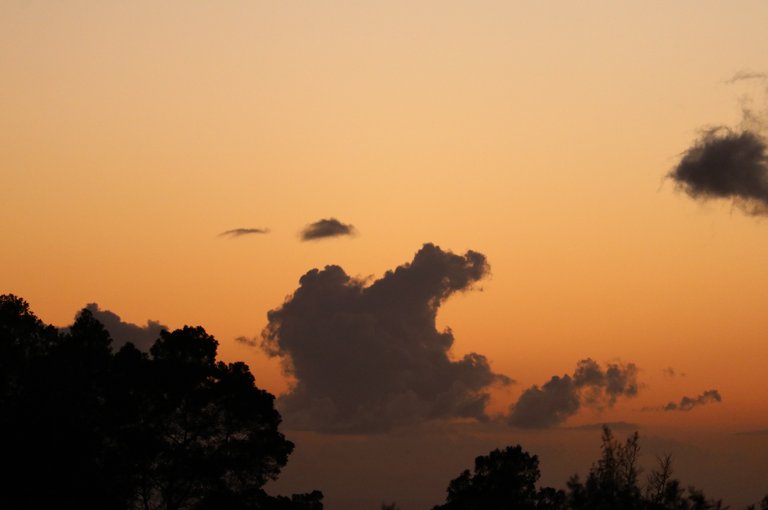 O.K. I guess this last pic is a sign from above alright, it means Apple is going to the moon! 🚀🚀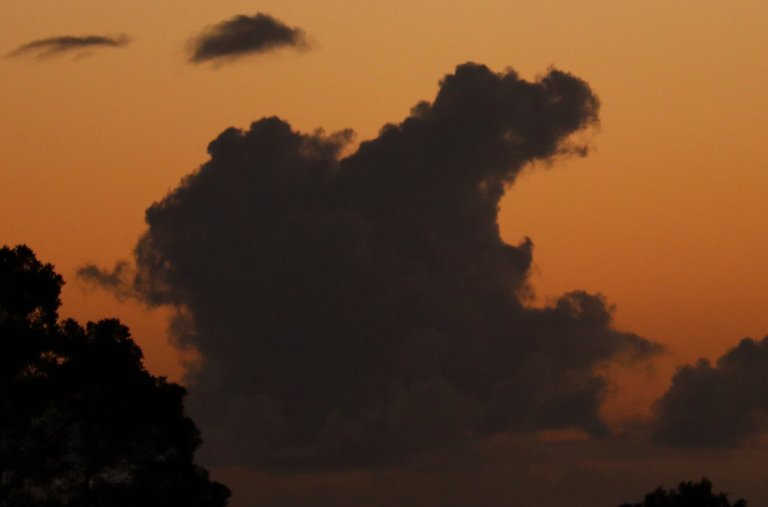 ---
---