A Crypto Winter Poem by AI
AI is like having brain extensions. I love having this new tool that you can ask almost anything. I think it's ok to use the AI's creations here, as long as we all cite it as our source.
Here is a crypto winter poem about money and saving for a rainy day!
Saving money for a rainy day,
A wise decision, some would say,
But not in crypto, no, no, no,
For its volatility can cause you woe.
In crypto winter, you may find,
Your savings dwindling, left behind,
So stick with something tried and true,
A savings plan that's steady, through and through.
A savings account, a CD,
These are choices that you can see,
They may not bring big returns,
But they'll be there when the money burns.
So save your money for a rainy day,
But avoid crypto, if you may,
For when you need it most, it may be gone,
Leaving you to face the storm alone.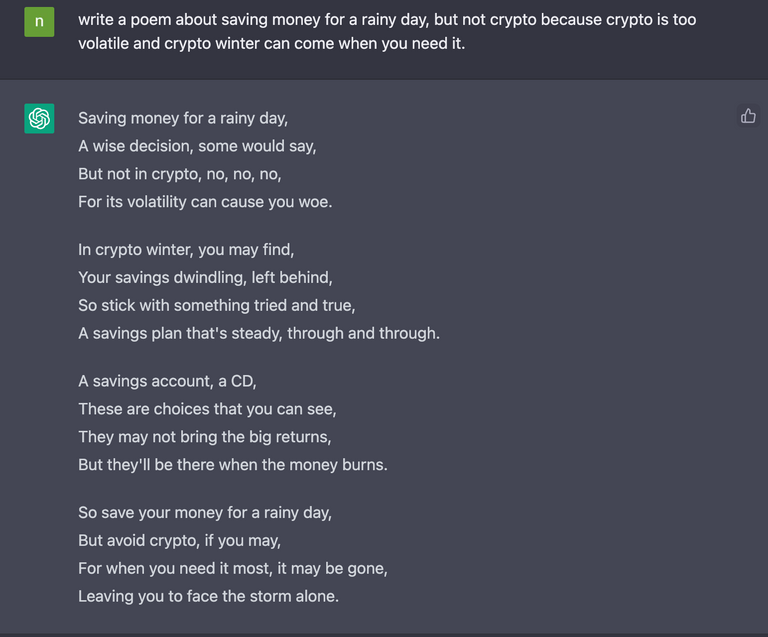 ---
---