Nothing Which Is Called As Yours - Quote

At the end there will be nothing which is called as yours. -Own Opinionated Quote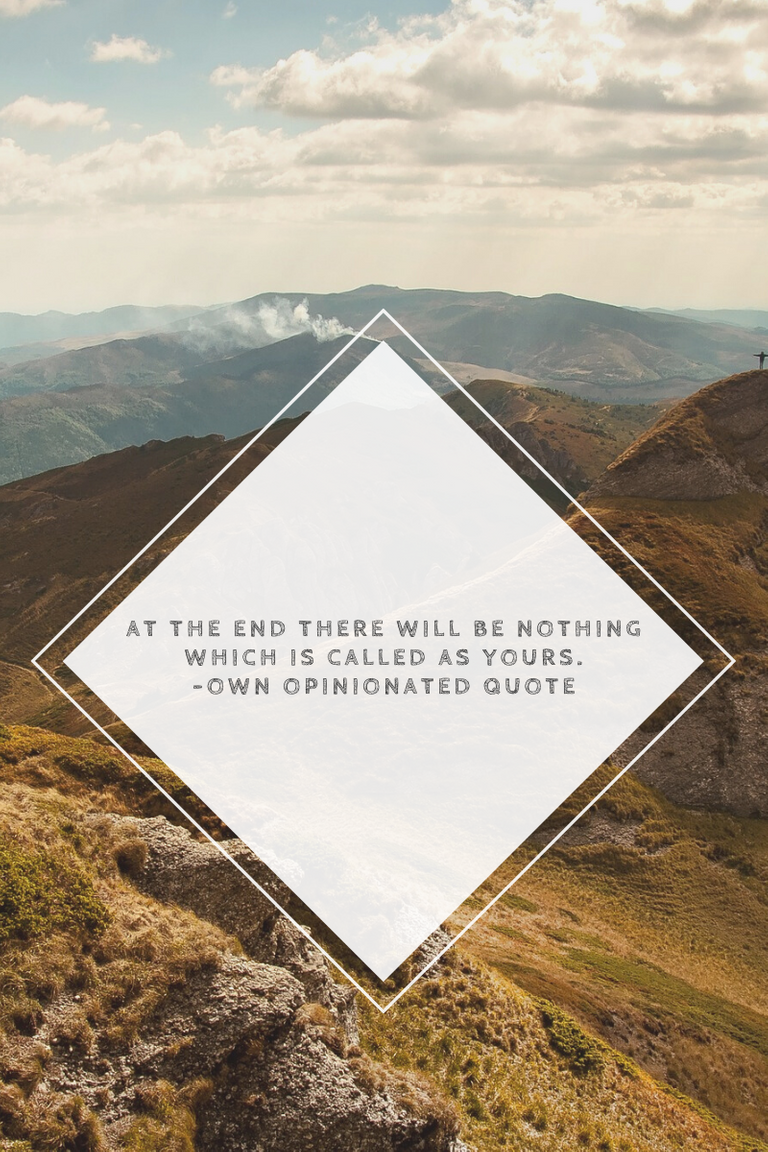 For a moment close your eyes and ask these questions to yourself, Who am I in real? What is my purpose on this Earth 🌍? Do i really own anything on this planet 🌏? If you ask these questions and Introspect deeply you will going to receive absolute answers.
In my opinion we all are visitors but we are feeling like we are Owners. But at the end of the day the ultimate reality and Nature Of Life will going to break our Illusion. Illusion showcases different realities but one day they will shatter.
But Human Beings failed to understand the reality and they converted this place into a mess where Free World 🗺 became dominating world and one human being is trying to dominate others and feeling Pride and Powerful essence.
This kind of Illusion lead to situations where everyone is Fighting for Power and when it's come to Power Battles it holds the power to bring the Destruction. And History is evident of that and History speaks loudly about the History Of Destructions.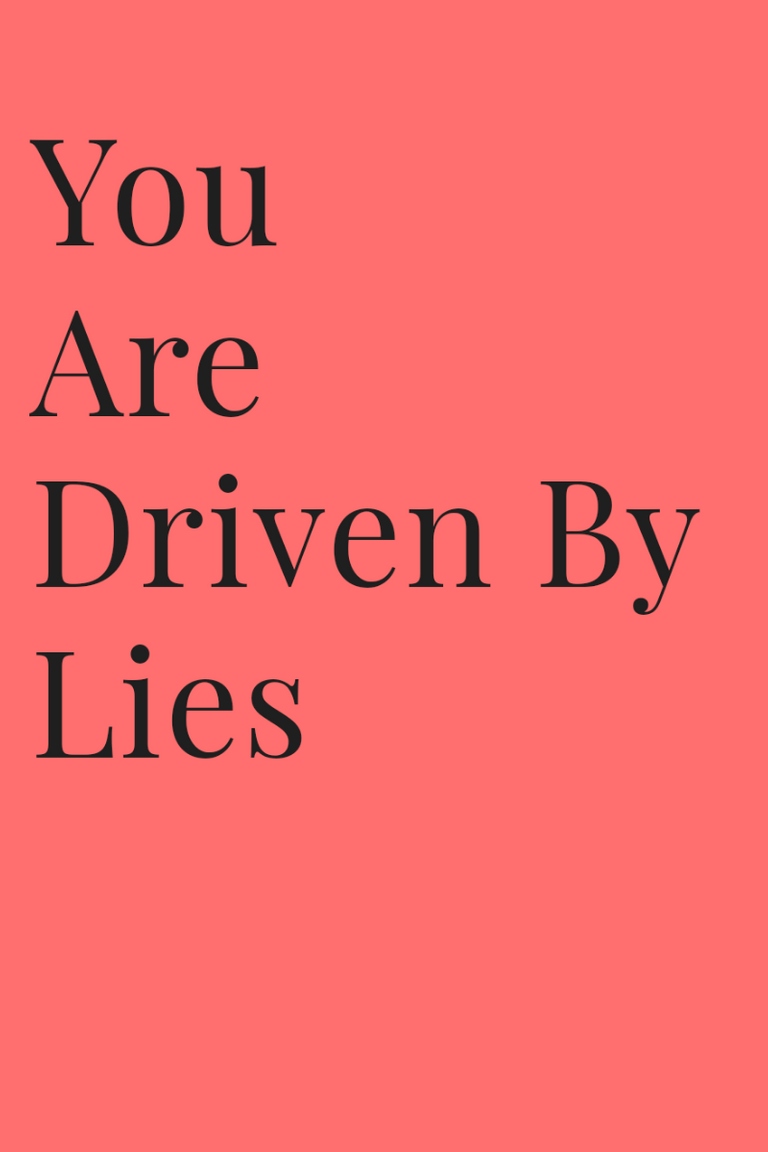 Don't blame anyone and it's not anyone's fault but our Reality is standing on the Foundations Of Lies. Many will disagree 👎 but reality hurts, if everything was right then lives in this World had to be right and we shouldn't be watching this Imbalances and Protests in this world.
We think that we are Creators but in my opinion we are Partial and Situational Creators. By that i mean, whatever knowledge we have it's a Generational Knowledge and next Knowledge is Environmental Knowledge.
Sun ☀, Moon 🎑 and Stars ✨ also telling you that no one owns anything in this Universe 🌌, everyone is a Visitor. If whole world will think this way for one day then in my opinion we will going to see the greatest Brotherhood Environment in the History Of Humankind.
In my opinion Unfortunately we will not going to see this kind of Change any soon because it's really difficult to accept the truth and to come out of the Materialistic World. But let's hope that one day Universe 🌌 will awake everyone.
We have so much Diversification in this world and we can Celebrate it but in a way people see this Diversification with the eyes of Racism and Bias. These seeds will only grow more differences and will keep this World 🗺 in the phase of Unrest.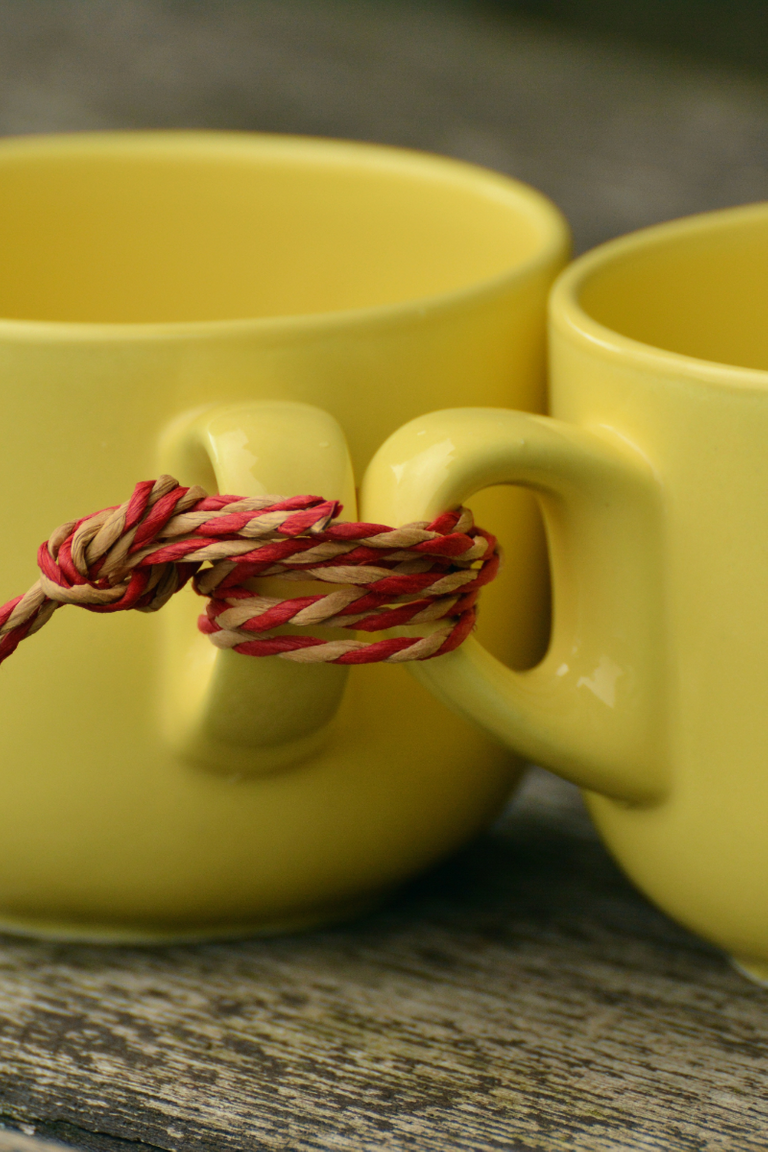 Most of us, somewhere deep down know that we Love Material things and keep it above Human Emotions that's why nowadays we are seeing and observing more Frustrations and these kind of Artificial Attractions can lead to Lack Of Understanding in Relationships.
Here i want to talk about the most painful and evil 😈 aspect. Nowadays we are hearing and watching more cases where people are hurting or destroying lives of others just because of Financial Gains and to get the Possession of something.
In my opinion one day only buildings will remain and Human Beings will battle with each other. Our Earth 🌍 have everything and whole world can live like a Family but instead we are making this world Battlefield and in my opinion now leading towards the Technological War.
But don't forget one thing, one individual can make difference and that means you can make difference. No matter you are wealthy or poor your mindset and your actions have the power to change and when we are talking about the change it goes either ways. So, understand this, on this planet we hold nothing so whatever time we are spending here we should work towards the goodness path.
Steem On.

You can support my work through below mediums too.
BTC:
3GJCQPyxQMc5zQasc3EoW7vnV2fKpp9aY9
ETH:
0x514d948ead79d7f8db680173c266a39cd2677c98
LTC:
3DxFQhqaxetpGUciAT5axAdztVVr9QowEb
BAT:
0x193ce1410d4acefd0ee24577d575f087f164ed48
DASH:
7aNhxUxH8NbYDL9TciuGHHERwjL143NCUo

Discord Channel Links:
TEARDROPS: https://discord.gg/wC7H4Rt NATURALMEDICINE: https://discord.gg/wQnDNpv

(Pictures are edited with Canva).
"This is my original work."
Stay Blessed.
Spread love and spread kindness.
Thanks and regards, Chiranjeevi Sarikonda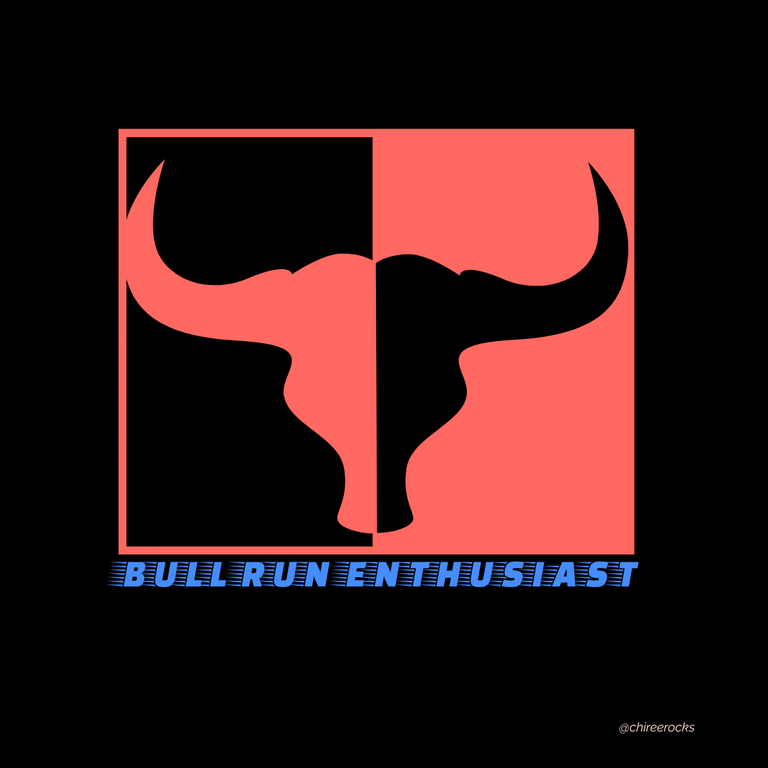 (If you want this logo, let me know in the comment section.)

---
---