Existence Is Mystery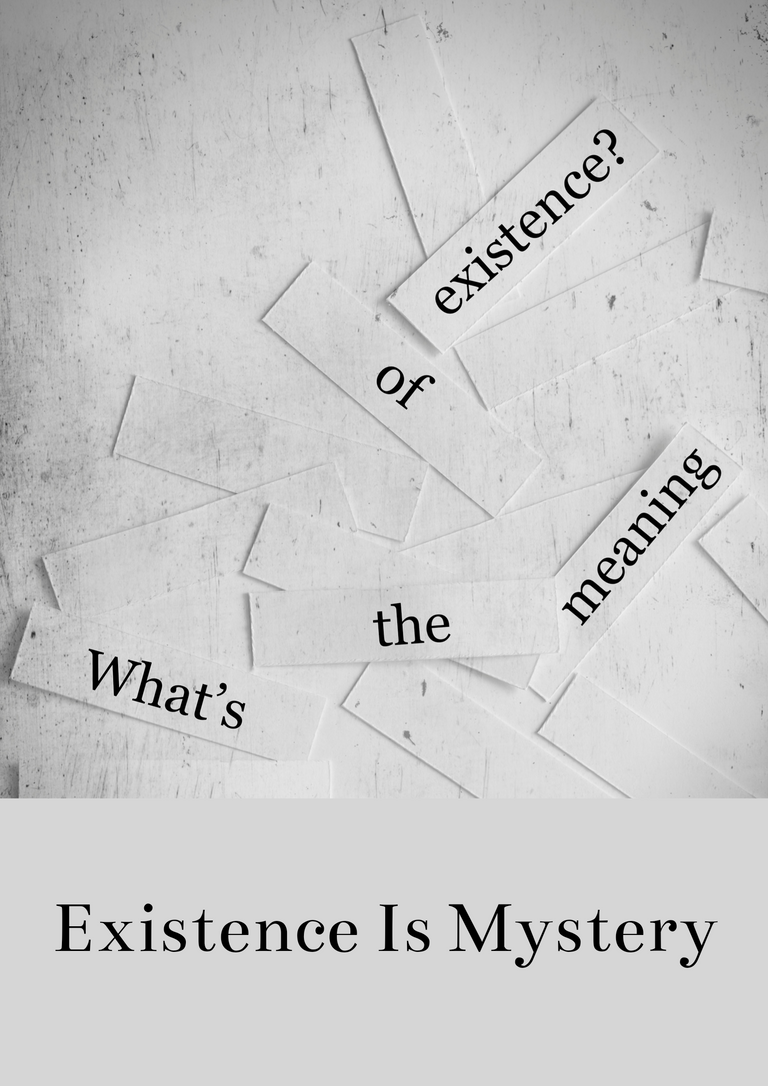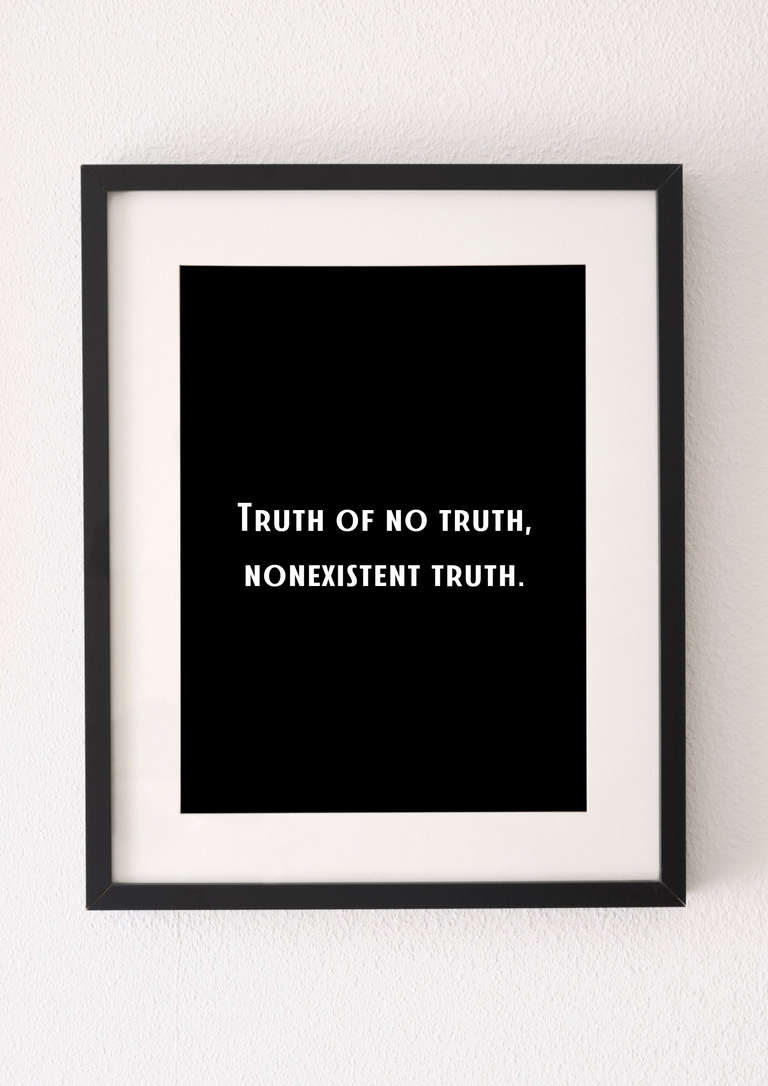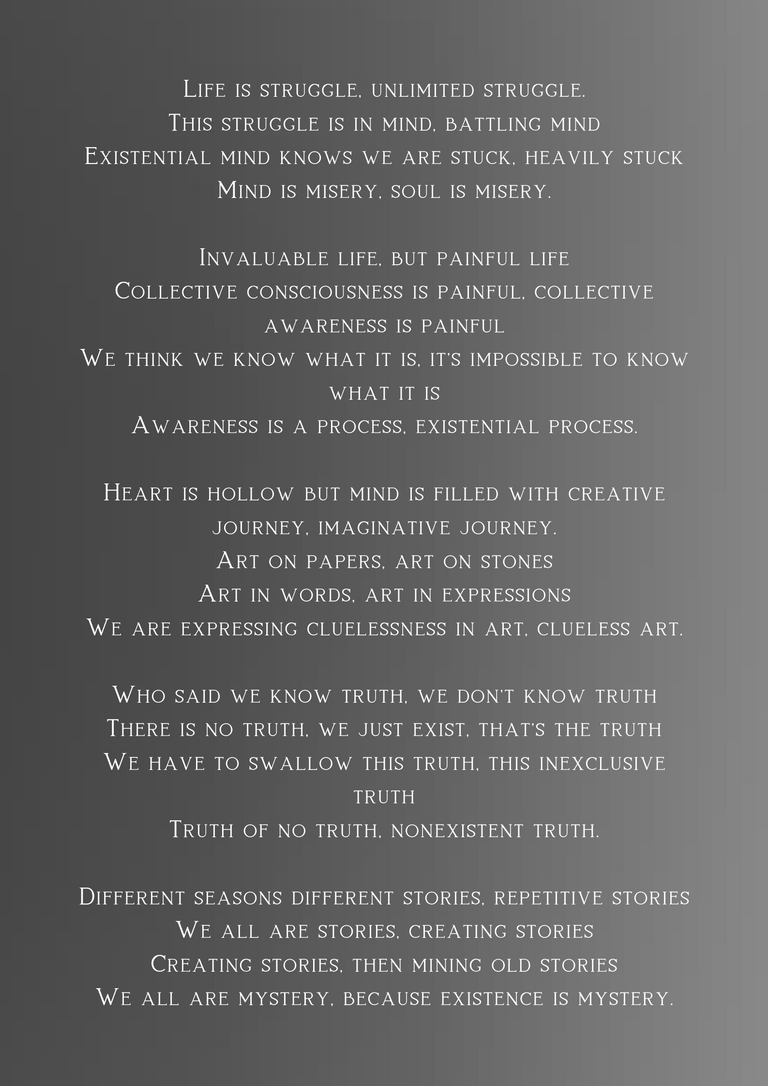 Life is struggle, unlimited struggle.
This struggle is in mind, battling mind
Existential mind knows we are stuck, heavily stuck
Mind is misery, soul is misery.
Invaluable life, but painful life
Collective consciousness is painful, collective awareness is painful
We think we know what it is, it's impossible to know what it is
Awareness is a process, existential process.
Heart is hollow but mind is filled with creative journey, imaginative journey.
Art on papers, art on stones
Art in words, art in expressions
We are expressing cluelessness in art, clueless art.
Who said we know truth, we don't know truth
There is no truth, we just exist, that's the truth
We have to swallow this truth, this inexclusive truth
Truth of no truth, nonexistent truth.
Different seasons different stories, repetitive stories
We all are stories, creating stories
Creating stories, then mining old stories
We all are mystery, because existence is mystery.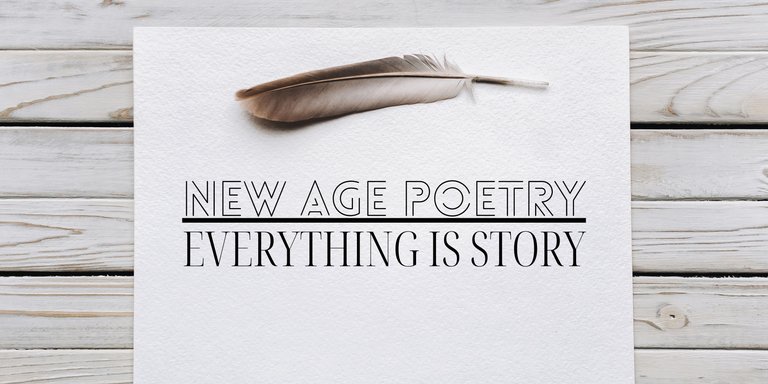 "This is my original and imaginative work".
(Pictures are edited and used from the Canva application).
Chiranjeevi Sarikonda
---
---