Why you love me so, I shall never know

Source
Have you seen the way a young mother cherishes her little child?, She shows so much affection that the child grows to love her and know that she's indeed his mother. His eyes shines brightly anytime she's around and he leaps for joy at the sound of her voice.
A blind man feels so much gratitude to the hand that holds him tight and leads him to cross the road. Without saying a word, he feels gladness in his heart and a lot of joy. He silently says a word of prayer to the one he believes in and blesses that person from the depth of his heart.
I chose to talk about this person because I feel a lot of gratitude in my heart. I could have easily chosen to talk about my best memory last year or my new year's plans and resolution but I chose to acknowledge this person because I believe that it's high time I show gratitude.
It's easy to connect with so many people but there's always someone who you could go the extra mile for and who would do the same for you. It's quite easy, you don't know how it happens but you just feel safe in that person's company.
I remember when @kenechukwu97 blessed me with his support and helped me submit my posts for regular curation and I was really grateful. He helped me get my post seen, curated and gave me a reason to write everyday. It's easy to say that he helped me grow.
I can also remember how @samsmith1971 was always encouraging me in her comments. There was a time I even thought of quitting but her words actually made me rethink. I found a friend In her and each and every day I can't stop being grateful.
I also remember when @mineopoly would systematically give me advice about the way I write. I can never forget when he told me to always have fun when doing anything in this platform. He helped me build my confidence and made me go the extra mile in improving myself.
I can't forget how @edystringz brought me here and painstakingly ensured that I was well tutored regarding how this blockchain worked. There were days when I had no data connection and she'll end up subscribin my phone. She was the foundation on which I found my feet.
Out of all this people, there was also someone who had been helping me without me even knowing it. I got my first 100Hp delegation without even knowing who it came from. I noticed I was engaging on a steady and being a newbie it was shocking that my Hive power didn't take long to get refilled.
It made life really easy for me. Without even knowing how influential this person was. I kept getting comments whenever I made posts that had no comments. It was magical, it was as if I was being marked for a blessing and it actually encouraged me.
I finally became curious who this person was so I went over to the person's profile and read through some posts. I was marvelled by the words I read, they were full of enthusiasm and full of life, you could easily tell that this was a happy person. I kept checking up until I finally got to see a video that was posted using 3speak.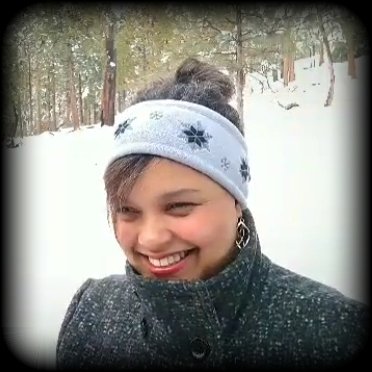 Source
To my surprise, this person wasn't just a lady, but she actually was really beautiful. With a smile that actually took your breath away, and she actually spoke fluently, way more than I expected. It's not like posts didn't reflect her personality, she just beat my whole imagination,hehe.
@dreemsteem has really been a blessing in my life. During the ending of last month, I just got a message on discord from her and to my surprise she had added me to her 100% daily automatic votes which meant that every time I made a post each day it gets a 100% vote from her and votes from those who follow her voting trail.
It actually came at a right time for me because I wasn't as Consistent as I could have been, school was pressing on me and the whole financing that comes with being a final year student really got to me and I wasn't really getting any votes on my posts. It really made me happy, I've never really felt such love before, and I don't know what I really did to deserve it.
We were having a conversation on a post and we actually got to discover that we both love the color blue 💙, and it was really great to find out that we had something in common. Then I did a little bit of stalking till I found out her real name, hehe and since then it has never left my head.
If you don't know @dreemsteem I bet you you're missing a lot. I can rightly say that she's one of the most influential person on this space and a lot of people would agree with me. For someone who's been through a lot, she keeps wearing a beautiful smile on her face and showing you so much love, way bigger than you ever expect.
I don't know how I'll appreciate you enough. Remember those tips you gave me last time we had a real conversation?, I've started applying them and I can't wait for the results to start showing forth. I want to use this opportunity to say thank you, and I wish I could tip you a million Hive even though I know life isn't all about money. But I know that with a million Hive you'll be able to bless and touch as many lives as you want and I believe that you're well capable.
I recently explored the Dreemport server and I must say that it's an amazing initiative, though I've not been able to submit any of my posts yet, I've been able to curate some and truthfully it's a big help to so many Authors. Posts that I didn't even think I'll stumble on naturally, I got to read them and connect to a lot more people including some on Read.cash. If you haven't, you can check out the server here
I know that this is just the start of your greatness and I know that you'll get to change the world positively. No matter what it takes you'll be shocked at the amount of people that'll want to partner with you to achieve this change. You're building an amazing Teem and soon the Dreemsteem would be heard all over the world!.
I'm glad I met you Leah and welcomed such an amazing smile into my life. Permit me to say that I love you and I hope that this bond grows stronger. I hope to learn more from you and touch more lives in the process. I know I'm still in a journey of self discovery, but I can't wait to find myself and also help others do same.
Hey, you all need to watch out, she's finally unleashing the Tiger this year!! Men, I can't wait though, I just pray y'all don't get hurt in the process, hehe.
Thank you once again dear and I'm wishing you an amazing new year! ❤️❤️🥰
---
I want to thank
@galenkp
for this wonderful opportunity to show off this amazing person. I must say thank you.
---
I also have to say thank you to you for taking time to read through this post, God bless you ❤️💯
---
---