Who wouldn't love little kids?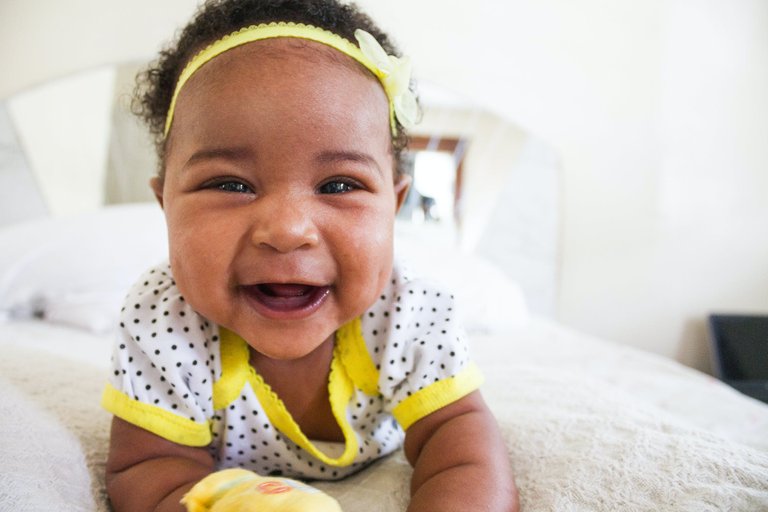 Source
I really love kids you know, I think apart from dogs they're the cutest creatures alive. Like who wouldn't see a little baby and not go all goo goo gah gah, like who wouldn't! I go crazy whenever I'm around kids, especially when I carry them and they spit all over the cloth I'd successfully managed to wash or when they use their nice smelling urine to decorate me and when the smell mixes with my spray it brings out something really outstanding.
I love them so much I'll do anything for them, like ignore their 3am rant for food or should I say breast milk. It's normal, I understand their cravings. Who wouldn't crave breasts around 3am in the morning? I would also ignore their manipulative nature which helps them get whatever they want. I was holding a sprite I just managed to get after a long fight at a queue at my friend's wedding and then this little kid right in front of me sighted my drink and he smiled at me.
I smiled back too, what a lovely little thang with such a beautiful smile and the most gorgeous hair, like how did God even create this things? Well, the child smiled again at me and this time I was sure he liked me so I moved a lot closer and tried to make funny gestures to make this little one laugh. Then, all hell broke loose as the youngster started to cry with all his might. The mother turned and looked at me, I also looked at myself to be sure I wasn't the one causing the rumble.
When the child's mother tried to make the child stop crying as he was causing a scene, the little one just pointed in my direction at exactly the moment I was about to put the drink in my mouth. Everyone turned to look at me and I managed to take the first gulp when the child again went on a rampage. I could see people shaking their heads and looking in my direction and I immediately knew where this was going. I just stretched out the drink and gave it to the child.
As usual, the mother declined politely and I was happy, I took back my drink and was about to take another sip when the child went on another rampage. The bride and groom even started to look in my direction. As a lover of kids, I couldn't bare to see the little champ cry again so I just gave the drink to the child's mother and walked away without waiting to hear her protest. After I'd walked some distance I notice the child look mischievously at me while his mother was trying to feed him the drink, he used his hand to push it away and it spilled all over the floor, then he smiled at me.
Ohh, kids, wouldn't you just love them? They're so loveable and yet so dramatic as always. Another child was so into me that the mother had to give her to me to carry. She was the cutest child with a very healthy body, like I could swear she weigh two times my size and yet she still chose skinny me to carry her, how appealing. The moment she was in my arms her mother immediately seized the opportunity to go have fun or whatever it was she was doing.
The child immediately fell asleep in my arms after she'd played with the chain on my neck almost choking me. We were standing the whole time and with her asleep I thought it was time to finally sit down. So I found a chair that was comfy enough and immediately I sat down she went all cray cray, crying and kicking and swaying her body all around knocking me from the chair. People had to come help me up and luckily for me she didn't have any bruises but I couldn't say so for myself. I had to go see a doctor after that to be sure that my shoulder joints were still intact.
After that incident I'd promised to stay off kids but each time they keep matching my energy and showing a likeness to me, I'm always loved by kids. My crush's little baby sis always fought for my attention whenever I was around. She'd either throw objects at me in a bid to get me to play with her or she'd scream at the top of her voice and then one day she got her wish. My crush had an errand to quickly run so she had to leave me with the baby.
I immediately muttered to the little child, "here's your chance baby, you have me all to yourself". She smiled at me and motioned for me to carry her and then I did. We talked for a while, we played, ate and then she threw up on me, my face was soaked in baby's puke and when her sister came back she'd almost ran back in fear because she couldn't recognize me. I later realized that she'd pooped and she had no diapers on, which was what my crush went to quickly get. I washed my face and the baby's clothes and walked home really happy, afterall my crush would know for sure that I was the right man for her.
---
Thank you for reading this, if you enjoyed it or it connected to you in a way, I invite you to drop a comment, I'll be glad to reply and Upvote for more content ❤️
---
---