Reading is power - A world without books | Hive Book Club Contest #3

source
Have you ever wondered what the world would be like without books?
No, no..wait. I want you to visualize how the world dating back some thousand years would have formed without knowledge gotten from books.
I don't know if you're getting the picture yet, think about it a little. If Albert Einstein had been born with all that knowledge and there was no way to pass that knowledge across generations. Think a little about it.
Have you ever considered how it would have been, experiencing all they did during the Bible era and there was no way to share their testimonies. Would anyone had believed stories told with word of mouth without any proof to back them up?
I don't know if you're with me here. Do you for one second even realize the power that books possess. Don't you think it is way too magical for you to enter into someone's mind, his thoughts, his feelings, and world just by reading something he has penned down.
Books are the pillars in which the world was built. Ancient knowledge being passed down to new generations dating thousand of years, men that's wonderful and genius.
Who even invented books in the first place?
We need to sit that guy down and give him a million Hive tokens and a truck load of Pizza...no two trucks, or maybe five, haha.
What is your favorite time or place to read?
It's like asking me what is my favorite time to acquire knowledge. The answer would surely be everytime. But then it'll be surely cumbersome to read everytime. Even if our brain can carry it, we wouldn't really be acquiring knowledge rather we'll just be stressing out brains.
As for me, there's really no perfect time to read. When I'm reading school books, I prefer reading them early in the morning when it's all quiet and my brain is fresh, helps me grasp a lot easier. For other kinds of books, I read when it's conducive, whenever my brain feels calm and excited, it could be in the morning or afternoon or late in the evening.
Different books require different places to read. I remember going to read in the library once and I just slept off, lol, it was too quite, and too conducive. My body just got too comfortable and gave in to the sleep.
But truely, it's best to read in a quiet environment, frees my brain from distractions and I can really dive into what I'm reading. I love reading intriguing and pulsing novels in very quiet places, in a very tight corner. Sometimes I'll curl up in a corner on the floor, between to comfortable things and travel away. Lol, I know it sounds weird but that's how I'm wired.
A bed is a no no for me, a cushion could work out nice for me too. One thing I noticed about my brain though is that, it tends to be able to shut out other sounds and distractions when it's ready to concentrate, that's why I'm able to read in really public places. It's funny but I just really know how to adapt to my surroundings.
What makes you enjoy a book?
Men, I just laughed at this question right now. They're a lot of things enjoyable in a book. First of all the plot has to be crazy, or dead creative. I'm the kind of person with a wild imagination, so I tend to easily predict and then I'll love to see the author mess with my mind a bit.
Growing up, I didn't have much interest for reading, I read school books quite all right but then that was where it stopped. My elder sis used to have a lot of book lying around but I rarely paid attention to them. But then one day I took up a novel and read through the back. It immediately caught my attention, I can't remember the exact novel but it was a romance novel and I was so eager to know how they both ended up together.
So I read through, one day at at time. It took almost a month to read that novel, lol. I kept reading a day at a time, few pages after coming back from playing football. But surprisingly after that one, my thirst for reading grew. I started to read more books, from romance, I upgraded to history books and then even motivational books.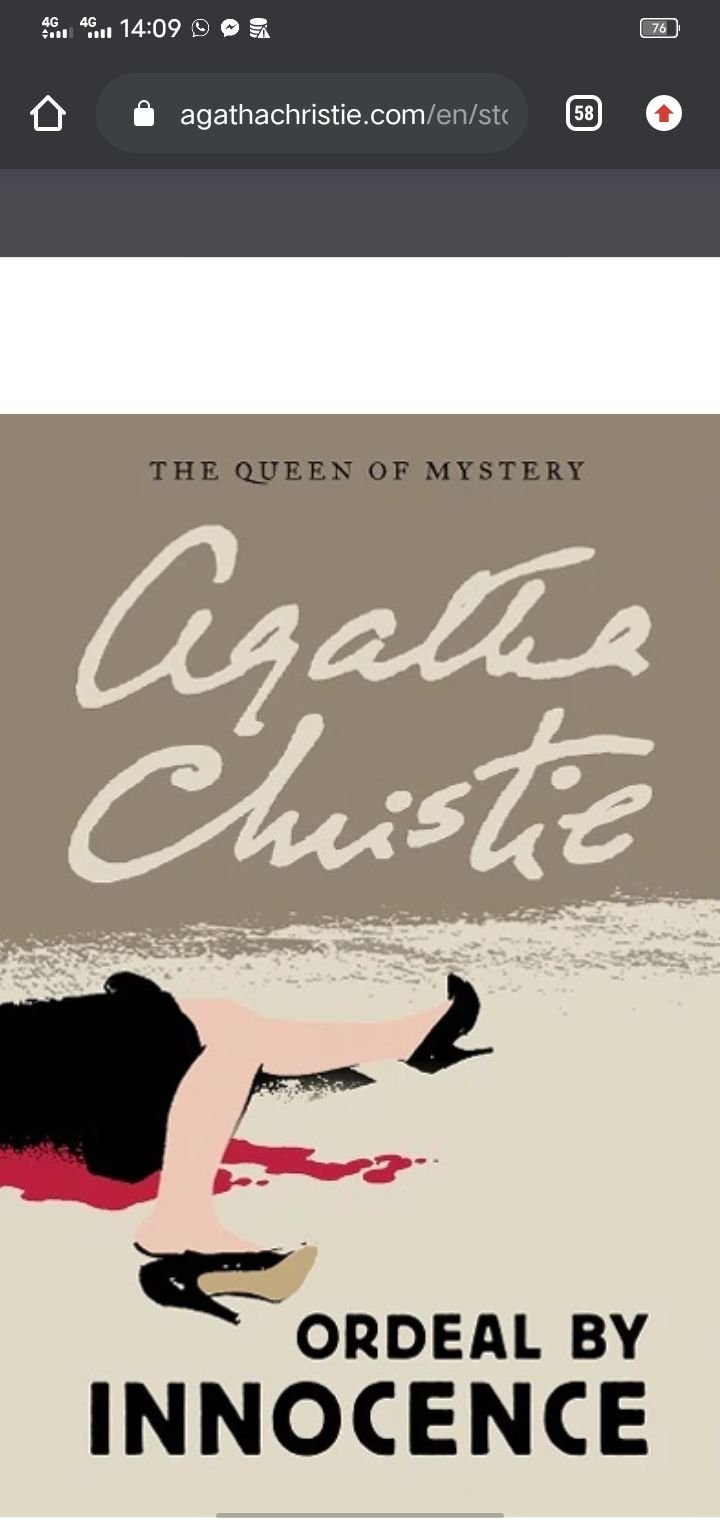 source
There was this book by one of my favorite authors, she's way too good, Agatha christie's book Ordeal by innocence really blew me away. It was a mysterious murder case that Dr. Authur Calgary tried to solve. She really messed with my mind on this one, because I was busy pointing fingers at the wrong set of persons as the murderer, lol.
But then I was proven wrong!!!. Damn I enjoyed reading that novel and I must confess it really grew my interest for reading. I kept wondering what prompted the plot, how did she even create these characters, because I could feel their pain and emotion. I was immerse in their world, lost looking for a way out. You really should read it.
Do you like to read outdoors, before bed or on the bus on your way to work?
I think I already answered this question in a way. I can actually read anywhere depending on how I'm feeling. If I'm so engrossed in a novel, I can actually read on a bus. I think it's more preferable to read indoors, where you can easily go to your favourite spot and knock yourself out and the bed is surely a no no for me, makes me really lazy.
Do you focus on character development, thoughtful messages or the level of intrigue a plot generates in you?
I think everything is intertwined. It has to start first with developing a very good story and the character has to fall in place very well. Character development is what makes the book superb. The characters has to come to life, the person reading it has to feel these characters like they truely exist.
They were times when I read some novels and it felt like I was that character, every thing he did felt like I was the one actually living it, felt so real. Tell me why I wouldn't be eager to continue reading. Sometimes I even prefer reading to watching movies. I remember reading mockingjay and it when I went on to watch it, it didn't really reflect what I had visualized in my head, so I lost interest.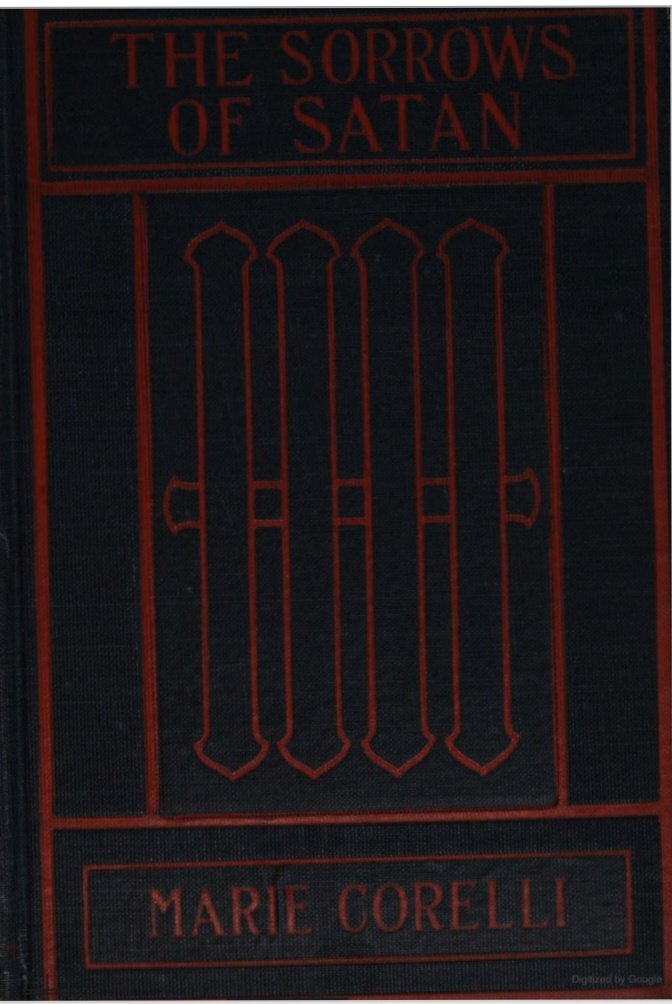 Source
Every book has to pass a message directly or indirectly. There was this book I read by marie corelli which was titled "Sorrows of Satan" about a certain poor Geoffrey Tempest who'd received three letters mysteriously and it changed his life forever. He actually had been dining with the devil who was Lucio and then they'd been through a lot together. Finally Geoffrey understands that being poor isn't all that bad as long as you have your soul.
The book actually had different messages, some were how noticeable the devil's remorse was and his constant sorrowful state. Well, it was a hell of a read and one I'll love to embark on again.
Sigh, I love a very good plot! They're a lot of people here on Hive who're great with plotting when writing, I'll recommend @kemmyb and @wrestlingdesires, they're my favorite so far. I hope to be like them when I grow up, haha. But then, the plot has to be great, it has to beat my imagination for me to really enjoy it. It doesn't have to be too much but then it has to be very creative.
I really had fun talking about my experience as a reader and I'm inviting @otuyanancy and @deraaa to tell us about theirs.
---
This is my entry for the Hive book club contest
Here #3
---
Thanks for reading ❤️❤️😏
---
---