Proof of Brain, The Tribe You Should Be Part Of Today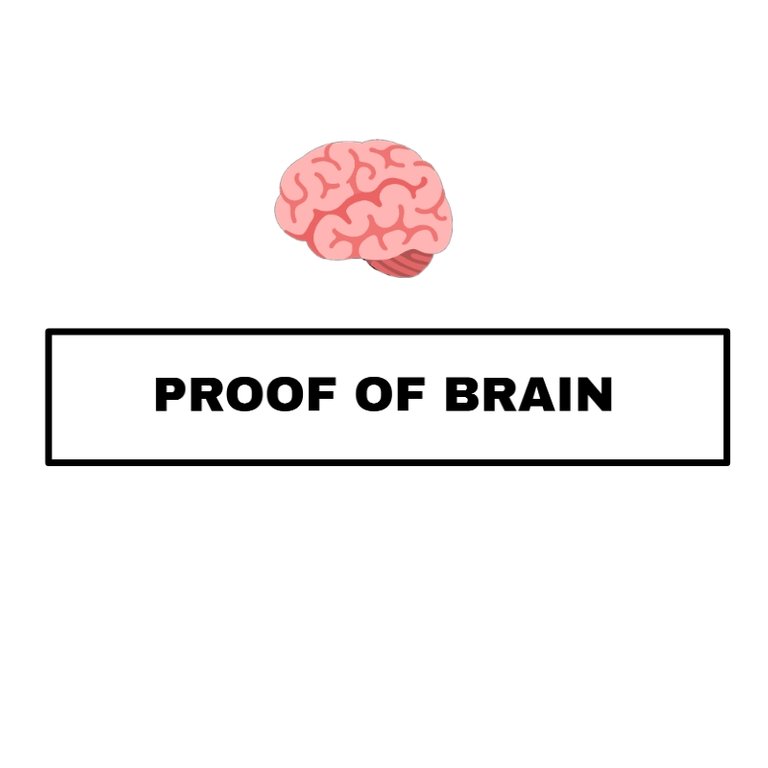 Are you looking for a place you'll be accepted with open hands?
Have you heard about the Proof of brain tribe?
If you haven't then you're missing a lot! I can guarantee you that this is the best place to be on hive. This tribe is one of the main reasons I'm constantly posting on hive. Anytime I lose my confidence or vibe, I just go scrolling through the POB community and before I know what hit me, I'm inspired to do more, the community is just contagious.
There's a lot go gain in this tribe apart from being inspired, you get to learn a lot and at the same time stack up enough tokens. Yes I said it, there's a lot to stack here, because growth in POB is guaranteed. Then there's a lot of fun promised, I think I've said too much, you need to find out for yourself!
I'll be sharing some of my thoughts and contributions in moving the POB community forward.

WHAT DO I THINK ABOUT THE PROOF OF BRAIN TRIBE?
I've had different thoughts about this Community, and I'll love to share them all. This community is one of the biggest here on hive. Apart from being big, it is filled with a lot of smart and dedicated people. I've been here for close to four months and majority of the people I've been able to really connect with are members of the POB community. What makes her special is the togetherness and drive shown by it's members. They're a lot of people eager to ensure that this community moves forward. It's incomparable, for real, the rate at which we share a lot of love here is alarming.
So what do I really think?. Well, I think there's a lot of potential here. Too much to be wasted, and so much more talents are joining on a daily. I think the proof of brain has the tendency to be very valuable on hive if it can just get past it's differences and focus more on community building. The growth of this tribe is phenomenal and it'll grow more than usual, it's just a matter of time.
The POB can do a lot more than she can imagine. The brain is one of the most relevant parts of the body, it ensures that the body carries out it's activities very well. It controls and manages each step the whole system makes. That's what the POB community should be to hive, a strength that cannot ever be rivalled. Let's put our our brains together and work in building this community, it just requires continuous show of a lot of affection, love, togetherness and oneness already being exhibited in this Community.


WHAT POB NEEDS TO START GROWING IN THE PRICE?
The POB as a token has had it's ups and downs and the price falling drastically has been one of it's major challenges. Would you like to invest in a token that doesn't show potential of growing?, Of course not!. So price really is a major challenge when it comes to community building.
According to @memeisfun in his post here
POB prices now look unstable at the moment, but prices are not a problem not to want to post on POB. Because this is your time to work hard to earn more POB, so you can harvest it in the future.
Exactly, there's no reason to lose your vibe and stop posting.
What does the POB need to start growing in price?
I think what it needs is more people hodling the token rather than selling it out. This can only be achieved if majority of people stake more than they actually sell. I think they're a number of ways to stop people from taking this drastic decision of selling and I think one of the prevalent ways is proper education or enlightenment. Most people are ignorant about how things really work here, and I don't blame them because I was ignorant too untill I started to read about posts advising and advocating for staking.
The POB is already trying to tackle the issue and majority of it's authors are high on educating and creating awareness. Apart from that I think there should be a lot more fun initiatives put in place to ensure the engagement of more people,they should be given reasons to be part of this community and be part of its building process. All we just need is to ensure proper distribution of this token to improve stability and growth. Every day the rich list keeps growing to show that a lot more people are rest assured of the continuous growth of this token, why don't you share in the same faith?.


WHO ARE THE BEST CREATORS AND CURATORS HERE
They're a lot of amazing authors in the proof of brain community and I've had a chance to connect with them and men, I must say I still have a long way to go. I'll just give you a list of some of the ones I've had a chance to know since I became part of this community. Some of them are @kemmyb @mineopoly @vikbuddy @creativemary @samsmith1971 @readthisplease @wrestlingdesires @nonsowrites @alekst7 @merit.ahama @wiseagent @scholaris.pob. These set of people are just a few of the best, they're really good at what they do and do it with a lot of passion, I think you should check them out whenever you can, you'll never be disappointed.
Then apart from these creators, they're a number of a diehard curators who ensure the proper growth of this Community. Some of them are @trostparadox.pob @onealpha @richardcrill @proofofbrainio @scholaris.pob @leprechaun and so on. They're a lot but these are the most consistent ones and the ones that easily come to my head when I think of curators. They work tirelessly to ensure that posts on POB get properly curated so that the author would be encouraged.
Apart from these set, they're some other set of people I love so much, they're part of the people that keep me going here on this tribe, their consistency and engagement is over the roof. You'll always see their comments in your lowest of times and they'll surely cheer you up, they are @funshee @ijohnsen @driplord, to name a few.

HOW CAN POB HELP HIVE BLOCKCHAIN
The POB community is already doing a lot to help hive Blockchain, but I also think it can do a lot more because it has a lot of potential. The POB can help sell hive to the world, that's exactly what hive needs at this point in time. Leofinance is doing a good job when it comes to that and a lot more users are being onboarded on a daily because of the many opportunities the community offers.
POB can key into that part and do the most to ensure everything is put in place to ensure a lot more people are enticed to want to be a part of the community. Contests like the #pob-wotw should be really promoted and I believe the POB can ensure that a lot more engagement is brought into hive. We've seen a lot of dormant account being created in the past and some have stopped being active because there's really nothing to engage them. Apart from making money here on hive I believe there's a lot to be learnt, wonderful relationships to be created and more fun to be encountered.
The POB can offer that to hive Blockchain, it can be a reason for a lot of users to continue being an active part of hive. More and more fun initiatives should be created and the gospel of hive would go to the ends of the world faster than we can all imagine. Let's work together to make this happen.

HOW DO YOU SEE THE FUTURE OF POB
I can't really see the future of POB because it's a lot more than I can take in. But I can guarantee a lot of growth especially with the new initiatives @proofofbrainio is looking to put in place. Big things are happening soon and a lot of authors would be smiling to the bank. It shows more stability and a better chance for the POB as a Crypto. It just takes a lot of patience, consistency and believe.
I really can't wait for when the POB would be priced at $1 or more for a start, it'll be a dream come true to so many people and surely it'll bring a lot of people craving for a share of the riches. Let's continue doing what we can to ensure this Community moves forward, I have so much believe and I know you do too.

HOW CAN YOU BE SUCCESSFUL HERE ON POB
They're no special traits in being successful here on this platform. It encompasses everything that you need to grow on hive. It's quite easy to be successful here on POB, first be yourself in everyway, there's no room for faking, just be you and own a brain, lol. Without no brain I don't think you can go far anywhere, so have the brain and know how to use it. This Community is open to everyone and you'll be surprised at the amount of loving open arms that are waiting for you to join.
Next, I'll say engagement is one of the biggest ways to make it on this platform. You can never fully understand the strengths of building relationships, it is one of the easiest ways to climb up the ladder of success. So I'll advise
Proper engagement, ranging from making real comments on other authors posts, The #pobtalk by @vempremundo.pob is a great avenue to start.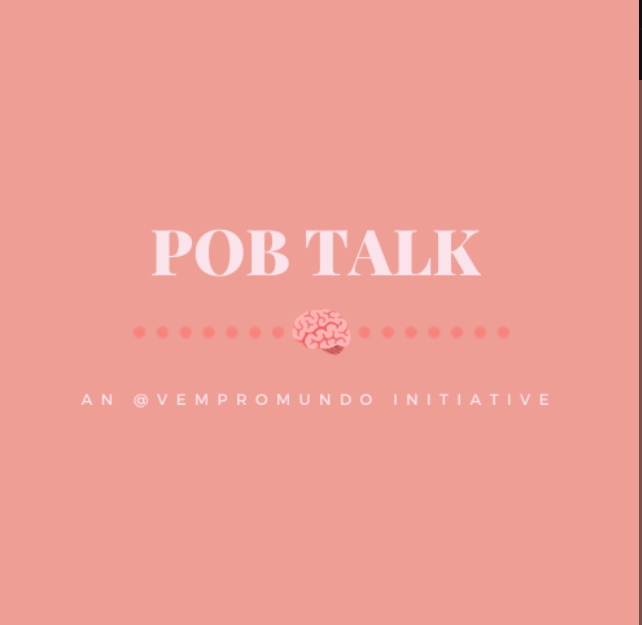 Joining Contests, One of the most effective contests here on POB is the #Pob-wotw by @scholaris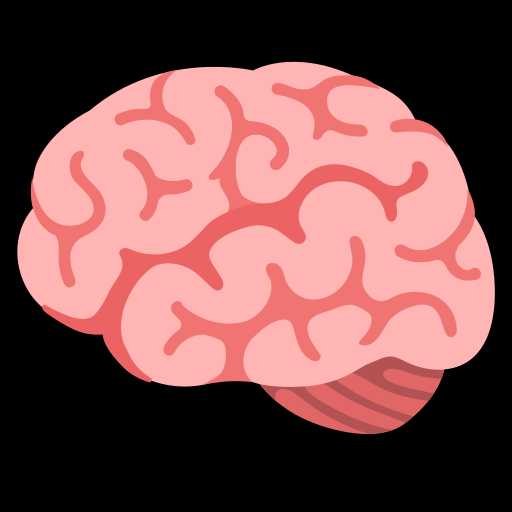 Being part of community discussions, and the #pobstreet by @onealpha and @insight.pob is the a great place to share your views and listen to others.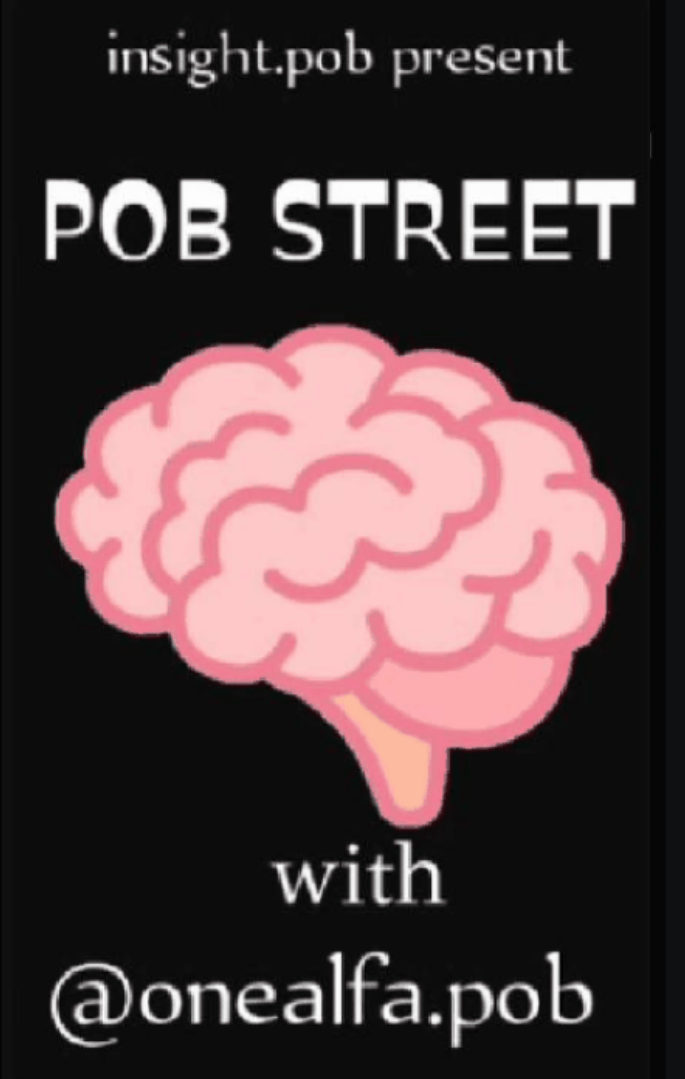 Then more importantly, stake and curate. This cannot be overemphasized. This community pays a lot of attention to staking and for me staking means gaining. The more you stake, the more opportunities you're exposed to. You get more upvotes and also you stand a greater chance of curating some of your favourite authors. It's that simple.
Lastly I'll say consistency is a plus. Be very consistent, you'll surprised at the rate you'll grow. Rome wasn't built in a day, so you'll not expect to be immediately successful, it takes a lot more hardwork and consistency, did I forget to add fun?, lol, my bad, always try to enjoy yourself as much as you can. Fun, a healthy amount of it is all you need.

I want to use this opportunity to thank @clixmoney for this wonderful initiative. It's really great to see how well you're trying to give voices to communities here on hive, it's beautiful and I think we need more initiatives like this in the future. Thank you.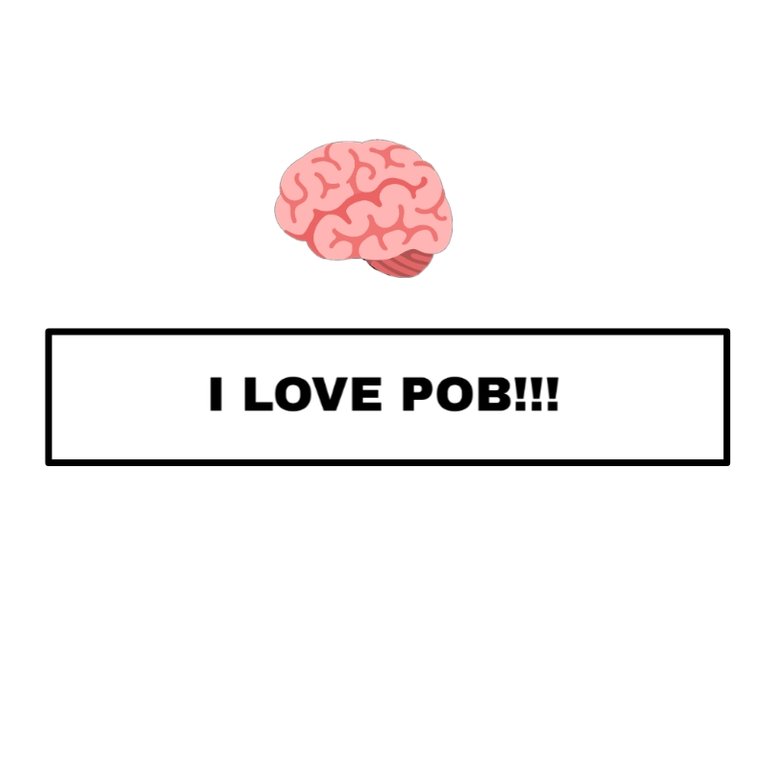 If you're a lover of the POB community, here's a chance to create more awareness about our community. You can find the rules of the contest here
Image 1,5 were edited by me using picsart.
Image 2,3,4 were saved from @vempromundo, @insight.pob , @proofofbrainio pages.
Thank you for reading this post ❤️
---
Posted via proofofbrain.io
---
---