Pobstreet: The Relationship Between Hive and POB | How POB and Hive Changed My Life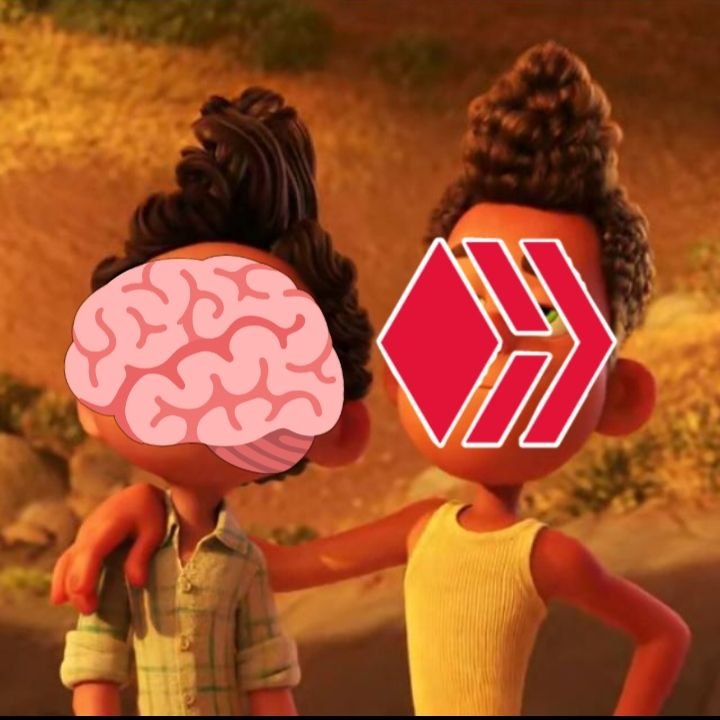 Every day of our lives were exposed to opportunities, new ways to improve our current situation, a way out when we're stuck, open doors to compliment the closed doors. Most times this can only be made possible with the relationships we keep, stress cannot be fully placed on how relationships play a vital role in our place in the society.
Some people suck at making relationships and it shows in the way their lives become. They end up being lonely, miss opportunities, carry with them a certain kind of hate for humanity because things might not seem to go in their favour. I know it doesn't apply to everyone but majority of people who can't keep good relationships find it hard to excel.
Relationship is like a chain, connecting this one with this one, with another one and this one and that one. Each one acts like a ladder that the other can climb to reach the top and the help can also be reciprocated. Whenever opportunities present itself, this one puts a good word for this one. Whenever this one needs encouragement, the other lends a helping hand.
It makes life a lot easier. If you take a single broom and try to break it you'll see that it'll easily break but then take a bundle of broom sticks and try same, you'll notice it'll be a lot harder to break. This is because they've been tied together through relationships and their strengths are increased together.
---
I took time to explain all that above so we'll get the bigger picture of what relationships bring. Hive is a web 3.0 blockchain, and in it are a lot of communities that make up Hive. Like the broomstick, these communities are tied together with a ribbon which forms a broom and in this context Hive
Hive is actually nothing without this communities because they actually add value to hive and these communities would be non-existent without Hive,it is a give and take situation. One way or the order, each community plays a significant role like parts of a human body and we all know that the body cannot be fully functional without any absent part. Now wonder how it'll function without the Brain.
When you thought about it what did you see, just imagine, you wouldn't even be able to think without the Brain too, lol. I guess it'll be a confused system because the human body wouldn't be able to carry out it's coordinated activity without the Brain.
---
I had been going through a broken phase, mom and dad had been really struggling to get me and my younger sister through school and with the standard of living of our country going up, it became a lot harder. I was really frustrated because I didn't enjoy seeing my parents suffer through all the hardship.
My mom, a nursery school teacher in a small school, with her meager salary goes to work every morning, shouts and shouts all through the day and comes back exhausted, too tired and with a lot of body pains. I could see her pain even though she always tried her best to hide it. It was more hardwork and nothing to show for it.
My dad, a cab man(not a bolt driver), because his old toyota camry cannot fit in as a taxi or a bolt car. Leaves home early and spends the whole day stuck in Lagos traffic amidst the harsh sunny weather, comes home tired and exhausted with little or nothing to show for his hard work. The price of petrol is not even helping matters.
I'd been so down whenever I thought of how much work they put into making their children get by everyday. I really wanted to look for a way to ease the burden on them but in a country like ours it's hard to work and school at the same time, so I was just stuck with the little money I got from conducting dance tutorials. I didn't even have a place to stay ( I school far away from home, in another state) because I couldn't afford the rent.
It had been like that till someone introduced me to a platform called the proofofbrain. She told me it was a place you can write and get payed. I wasn't really much of a writer but I was ready to do anything to make money (asides fraud). So I joined the community and started to engage and make posts. There were days I had to sell my Pob tokens so I'll take care of my needs , especially my school needs.
Then with time I got to know about Hive and how the blockchain works. Through the amazing people I met on the POB community I was able to appreciate Hive as a blockchain and also navigate other communities. They actually paved the way for me to become a lot better, gain experiences as a Writer and also learn about the crypto verse.
I've started to Hodl more of the token even though I know it'll mean that I won't be having that little money come in to satisfy some of my needs. I'll even have to look for other means to get a place to rest my head. I'm sure you're wondering why, it's because I believe In this token. I believe in the POB tribe and how much good the future holds..
The POB is a unique Community and it'll continue to onboard new and unique users to Hive. Just like @vikbuddy said in his post, it's a mini Hive and it is open to everyone and anyone,the only rule is to have a "Brain". With that you can add value to this space, the PoB Community and Hive as a whole.
Isn't it unique to see how much both the PoB and Hive have benefitted each other in a number of ways?
It gets better with the introduction of the Pob NFT marketplace. It'll create an avenue for artist in the NFT showroom to connect with the community, lovers of NFT arts to also get a chance to obtain NFTs using their Pob tokens. You can see that it only gets better.
The Vyb is also a major addition to the Blockchain, and Pob Community. This is a relationship that'll benefit all of us in the long run. I'll also use this opportunity to thank the leaders of the Vybranium project and also those in the Pob Community for giving me this opportunity to try to come out of my cage and search for a better life.
---
I particularly love this initiative @insight.pob and @onealfa.pob, you both are doing an amazing job encouraging us all. I decided to participate even if I haven't had access to my twitter since the ban.
I'll encourage others to join this and share the word to others as well, it's a big line of building relationships.
---
Thanks for reading this post, feel free to reblog ❤️😏
---
---