Old Friends Who've Just Met | Meeting a fellow Hiver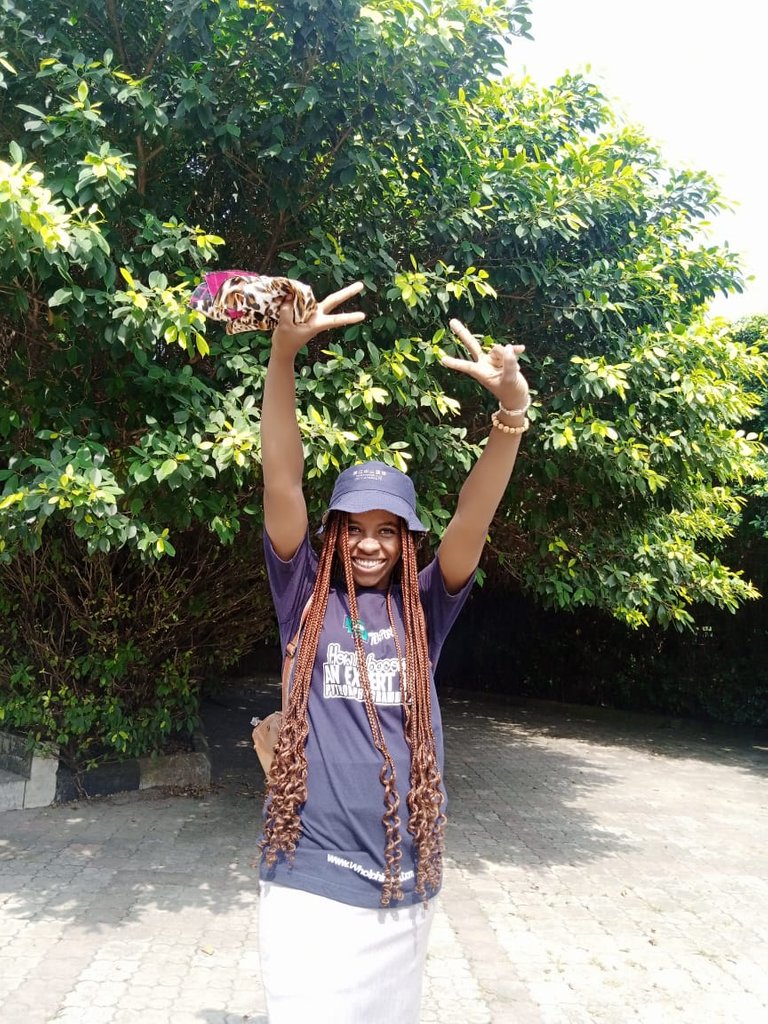 There's not a word yet for old friends who've just met
Jim Henson
---
I woke up in the early hours of Monday to see a call from a friend. We'd only been friends on the Blockchain and social media. We had planned to meet in real life and of course get to know each other better, hehe hope it's not sounding like a date. Talking on whatsapp is nothing compared to talking in real life. For me I read people through their body gestures and also through what I see in their eyes.
I actually got to know this person on Hive and she's been actually really supportive. It started off with me taking time to engage on her very lengthy posts (for real, you hardly saw a post from her less than 900words) on a steady. Then she eventually got to notice after asking herself who this chinese person was that was always disturbing her timeline. For some reason it didn't take us long to become friends on the Blockchain and I even went on to ask for her whatsapp digits.
So we discovered that we both had something in common, love for dance and love for art. She's a great artist and is doing the most in that area and as you all know I'm a dancer, dedicated to also teaching dance to the small and old. On one of those days where we were having random chats on WhatsApp, she declared interest in joining my dance class. I thought maybe she was just joking on something and we both laughed about it.
Fast-forward to this week, I realized she was actually serious and was actually really enthusiastic about it. After taking her call, I lazily rolled out of bed (I'm not lazy, I'm just...the word eludes me). Then off I went to get myself ready to go see her. Was I excited to meet s fellow Hiver?
Well, I guess I was but I'm really not so good at showing it, hehe.
We had decided to meet in school because it was closer to where she stayed. So I got there before her, school was really deserted because a lot of people weren't back from the holidays so I took that time to really enjoy the silence. It's weird but sometimes I prefer a very quiet environment to one that's filled with too many people. Seeing too many people gives me headache.
I stayed for some minutes before I got another call that she was here. We met at the law garden in school and lo and behold @zellypearl was standing right in front of me. I certainly didn't expect her to be that big and matured looking. She looked like she was going to spank me if I misbehaved (well that was the first thought I had on seeing her) hehe. Then, we sat down to talk.
I really don't know how this works but then for someone who I hadn't actually met before, we talked quite easily. She reminded me of someone, from her accent to the way she used some exclamations and her laugh. We talked like we'd know each other for a very long time, like we were old friends who had just met. We talked about our love for dance, I got to understand that she really has passion for it and she used to dance before she stopped, now she's ready to bring back that vibe.
After I'd put her through how my dance class worked, we came to an agreement. Then, our discussion trailed to Hive. We talked about a lot of things, she told me how it had been for her when she joined Hive, talked about how they did everything possible to get noticed, the challenges she faced then compared to now. It was a really great discussion and my eyes were open to a lot of things I didn't know before. She gave me some growth tips and personal advice that she'd implemented before.
It was a really fun experience. After agreeing on how the class would commence, we decided to meet again on Wednesday.
Again, Wednesday came and her call woke me up, hehe, well I am still in the holiday spirit. We talked and she told of her plans for the day and that included the dance class. I told her where and when we'd meet. Everything didn't really go as planned at first but then we eventually got everything worked out and then we met. I must say I was really rusty from the whole break, been a while I actually taught someone how to move their bodies.
I put some tiny little workouts just to get both her body and mine in shape, it last for some minutes and then we were underway. I really didn't know where to start because I didn't know how good she was or how bad she was so I asked her to do a little freestyle, she was adamant at first saying she was only used to church dance, lol. But then I eventually got her to dance. Even though she was rusty, her body moved pretty well.
Without wasting time, I went to work. Chose very easy moves to teach. Gradually, I broke the steps down to see how fast she could assimilate them. For a lady who loved to write lengthy words, she was doing pretty great. She got the steps really fast and was gracious with the way she moved her body. I must say I was pretty much impressed and really did enjoy her company. The class ended pretty good and I could see she was hyped up to learn and improve.
She went on to take some pictures, girls no dey waste time for that one. I don't really like pictures so I just joined her and took some with her.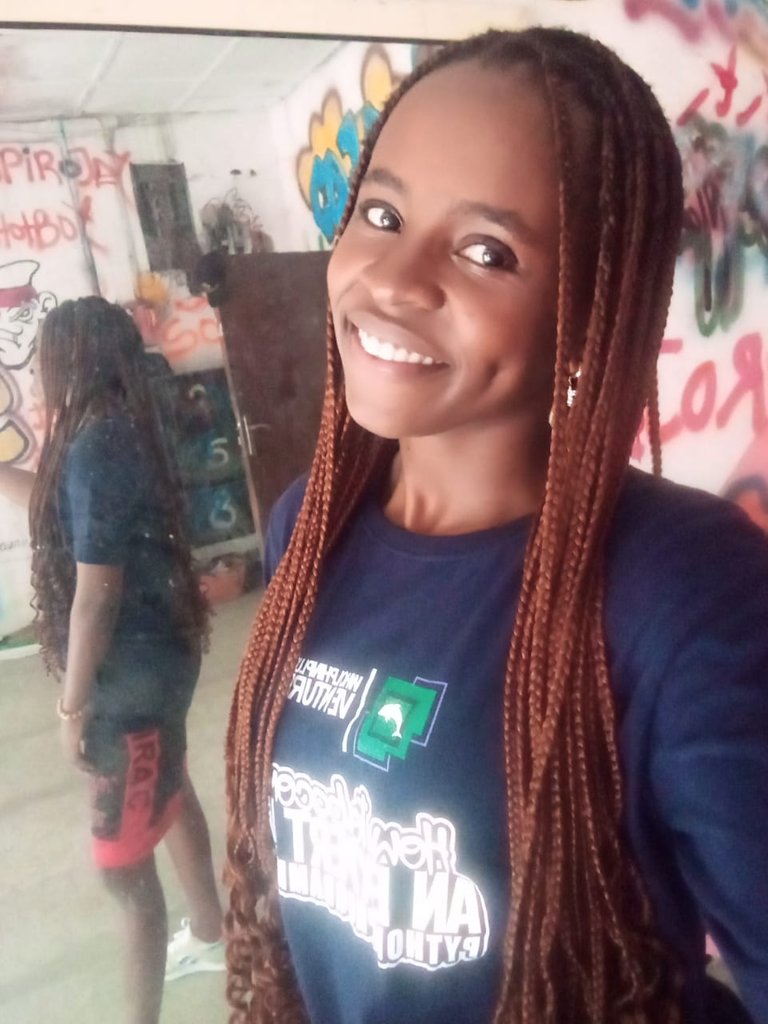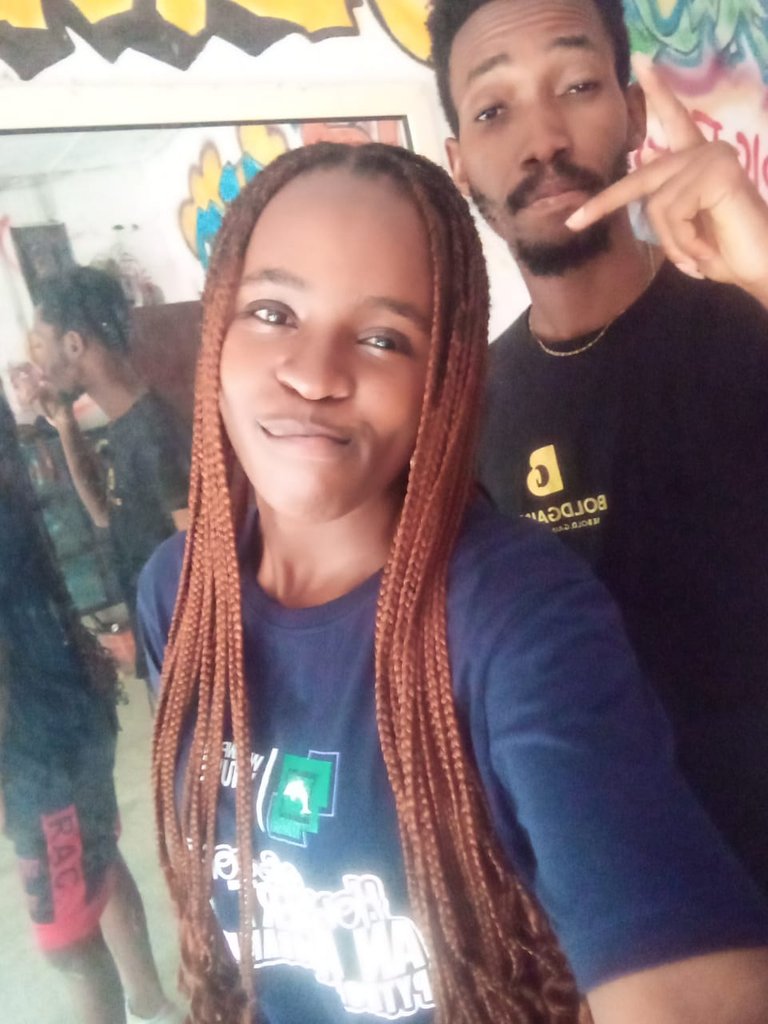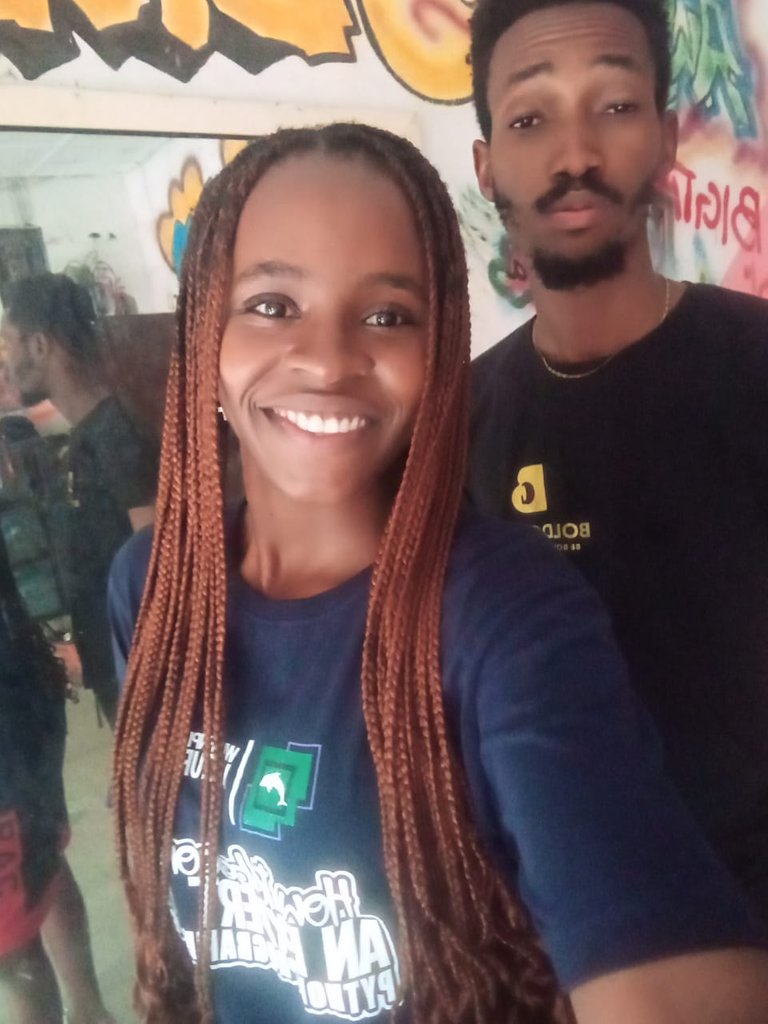 ---
All images belong to @zellypearl , I was given permission to use them
---
Thank you for reading through this post ❤️
---
---