Let's Support The CCH Tag | My Visit to Itu LGA
It all started on a very sunny morning, my group leader had called me the night before to inform me of our field trip the next day. I hadn't been too intrigued because I know how stressful and time draining field studies were and I was certainly in no mood for stress.
At around 9am that morning, every member of the group had assembled ready for the business of the day. Some had come with their jotter, others with their Gps to take notes of exact locations, some wore caps to shield them from the hot sun and others like me just took along their phones.
It wasn't too much of a big deal, we were just going for a very light survey of ITU LOCAL GOVERNMENT AREA IN AKWA IBOM STATE, NIGERIA. It was more like site seeing, we were going to take note of the existing conditions of things in the area.
After making sure things were in order, we embarked on our journey. First we reached the bus stop and spoke with a bus driver who was supposed to be our guide for the trip. When he finally agreed to our terms, we shook hands and everyone boarded the bus, and the driver hit the road.
I didn't know how much time we spent on the way to Itu but then along the way I got really bored and decided to test my camera to see if it was working fine, hehe. I took a picture of some surrounding natural setting we saw on our way. I took more pictures but they're all blurry except this one.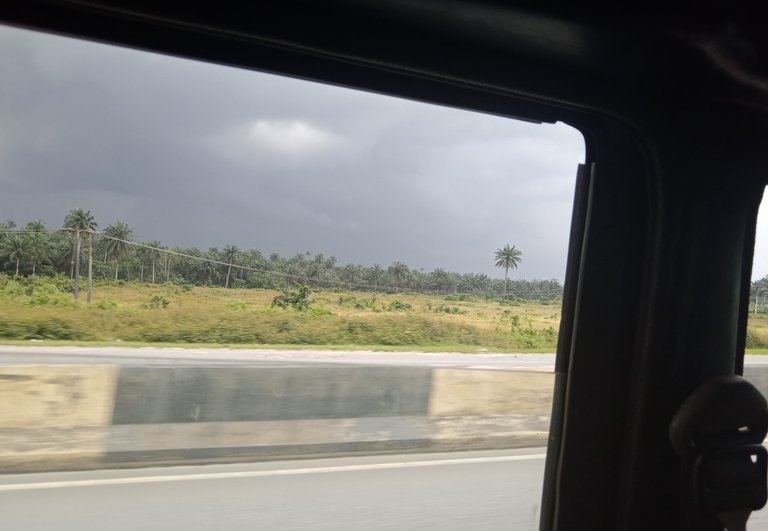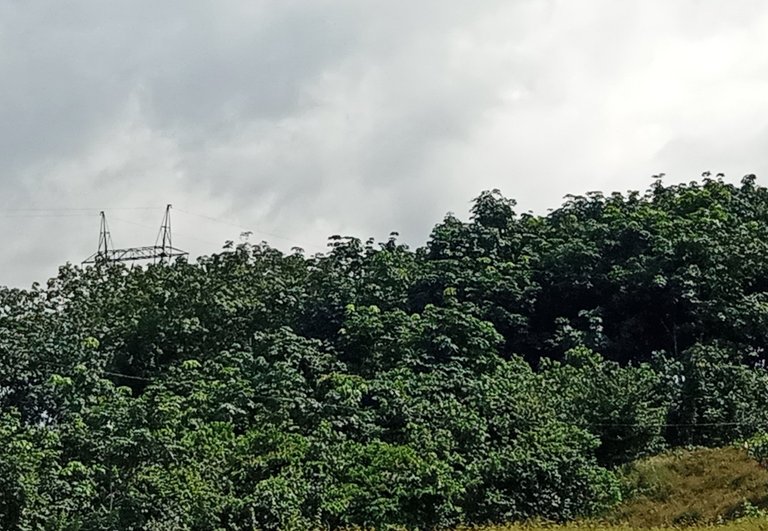 We arrived Itu some minutes later and started to visit some of the villages that make up this local government area. Of all of them, the village around oku iboku particularly caught my attention because of the type of reception we received.
First off, when we arrived, the place looked a little deserted except for few young men we saw parading the area. There was a check point but it didn't seem to me manned so we just passed through. When we started to enter inside the more, we started to see more civilization.
There were some few traders who traded all forms of wears, some traded fish and other aquatic creatures. When we finally got very close to a beautiful sea, our bus stopped and everyone came down. Immediately we came down we received the shock of our lives.
The place that was looking deserted began to be filled with old women and little children. Before long they had surrounded us with a lot of curiosity on their faces. After we explained that we were from the university, they started to praise us and pray for us. One woman even decided to show us around.
So according to her, the sea was their source of livelihood. They were predominantly fishermen and they made good use of the resources the water brought. They sold some of these water produce at the big market where they actually got some of the other stuffs they needed for their day to day activities.
Their mode of transportation was also predominantly using boats which most of them made themselves. It was a beautiful sight and it was great to see how amazing nature was. I could see a lot of trees surrounding their huts. They were actually living one with nature and it actually felt good to feel the natural breeze blow through my face.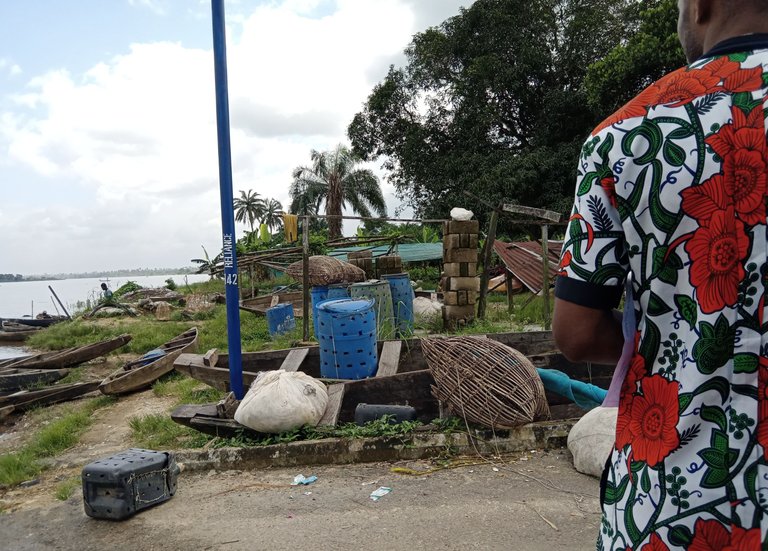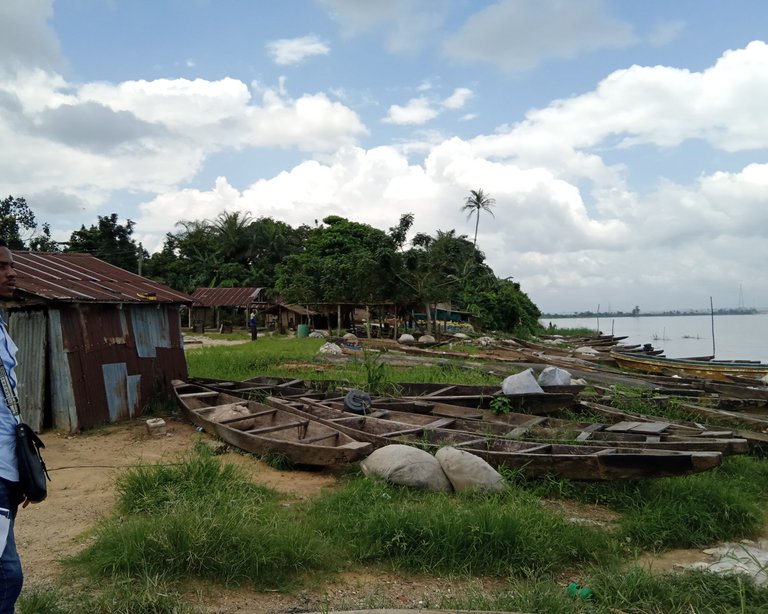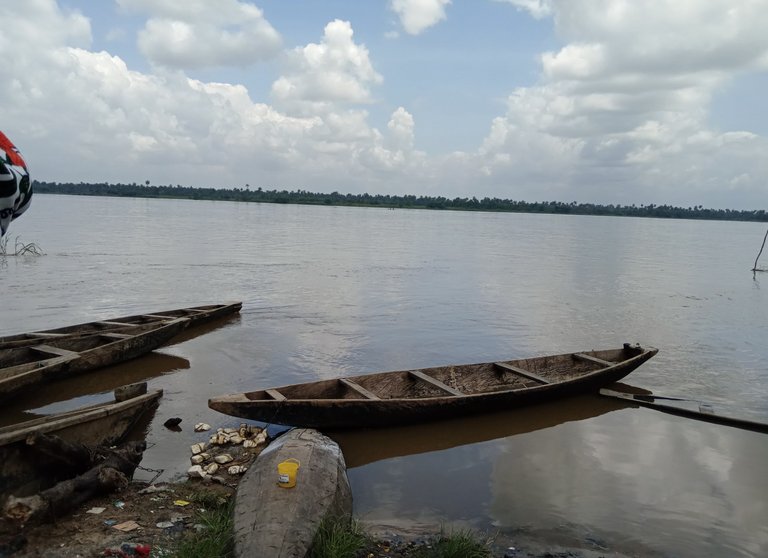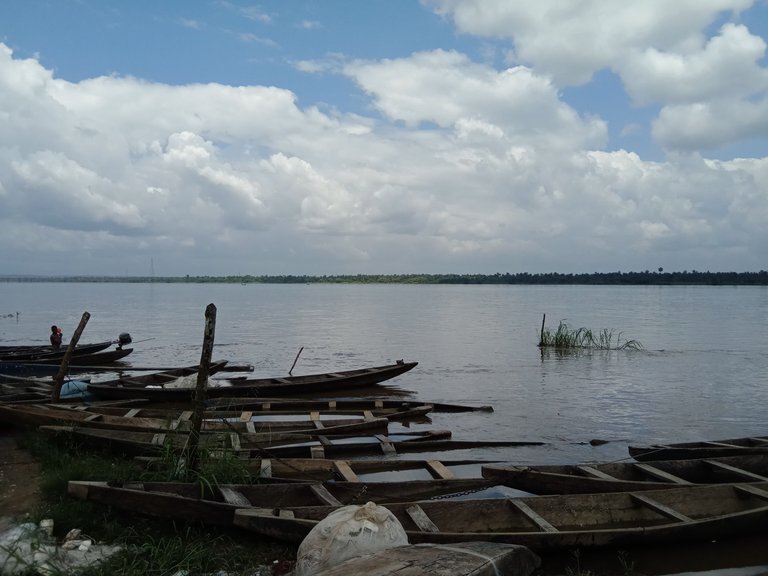 After we'd shown around a little, we got a warning that we should leave because the village was dangerous. My group leader didn't waste no time, he asked us to board the bus and on our way going out, we eventually met soldiers at that checkpoint that was empty few minutes.
We were taken to the commander in charge who ended up telling us that we were lucky. He told us that the day before they had been a lot of chaos in that village. The surrounding village had been at war with this one and there was a heavy attack, there was a lot of shooting and a lot of cries.
He even went on to tell us that they allowed us to enter thinking we were on a hostile mission and they positioned themselves strategically in case of any attack. My heart skipped a beat after hearing what the commander had to say. If we'd arrived a day earlier we would have been faced with a war we knew nothing about.
Relieved, we thanked the commander who happened to be a yoruba man and we made our way back home. Most of my colleagues were silent because they couldn't quite understand why innocent and hardworking people like that would be made to suffer harsh realities. The image of a small boy clutching his mother's wrapper and starring straight into my eyes didn't leave my head.
These memories still remain and they're as clear as they were when I embarked on that journey. There were a lot of beautiful memories especially from the way the women and children received us, to the natural atmosphere that we experienced. It was an amazing experience and one I didn't wish to forget easily. Just like @lancang said in his post
Traveling is an activity that many people enjoy, why not because with a traveler to a new place we can find many beautiful things that we may never get before and also the beautiful memories we will store in our memories and become an experience that we can share in our memories. our old age.
---
It's wonderful to see how well @clixmoney and the #DCooperation community is taking this initiative to another level. It's wonderful to see that the #cch community was chosen to be promoted. I havn't made any post in the community before and this is a wonderful opportunity to share some of my experiences.
All the pictures in this post are originally mine.
Thanks for taking time to read this post 🥰❤️.
---
---