I Miss Home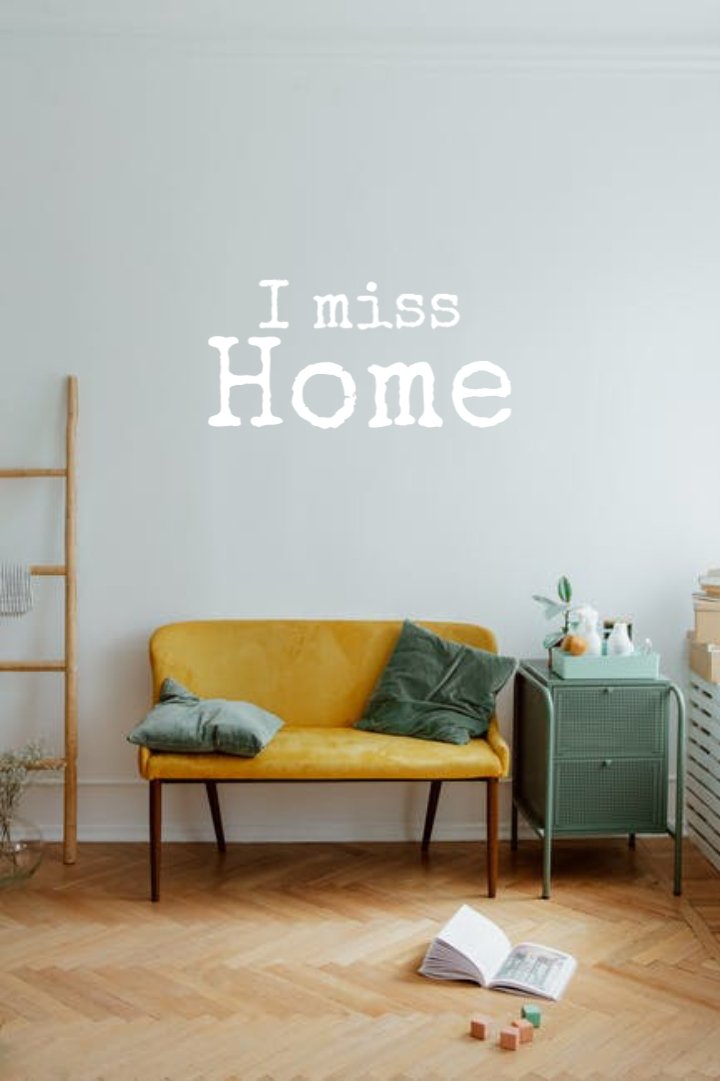 Source
Today I sat down thinking how my Christmas would have been like if I was at home. I know it's not yet christmas, but right now I'm miles away from home and I'm surely missing celebrating with my family.
Why is it getting to me?, because i miss home. I miss teasing or arguing with my little sister at the slightest of things, I miss laughing at my elder sister just because she can't dance, I miss the regular and well detailed stories from my dad whenever he comes back from work either happy, tired or frustrated, I also miss the delicious taste of my mom's egusi soup which she makes specifically for me.
These are just a few of the things i miss and even if they're a lot of not so rossy moments, moments i thought I'll go crazy, or hate someone, or maybe even run away from home, I still wish I could have spent this Christmas with my family, because like the popular saying goes "Home is where the heart is".
Home isn't just a place, or a building, no, I believe it is a lot more than that. I believe it is a connection, a bond that connects one or more people together. I miss this connection, that feeling that someone's got your back no matter what. My home isn't the biggest of homes or the most set, or the happiest but it is my comfort zone, when I'm there I'm my own King, there's no rival.
It comes with a lot of peace of mind that cannot be gotten anywhere else. That's why it is always adviceable to always build your home in the best of ways so that at the end of the day no matter what has happened to you during the day, you know that there's a safe haven waiting for you in the night. Safety for me is best felt in your home. No matter what, you know you're a lot more secure when you're in the four walls of your home, it is automatic.
You know that feeling you get when you see the genuine smile on the faces of the ones that love you and you love more than anything in the world. I don't have kids yet but if I did, I would love to tell them about the people I've met in Hive and we'll laugh at the funny moments I've had and I'll teach them a few of the things I've learnt, because I'll want them to know that Hive is very much their home as it is mine.
By this time, I would have been counting the drinks in the fridge so I'll know how many I'll take now so that it'll last till Christmas. Mom, would have been in a tug of war with dad in order for her to get enough money from him that'll get her the desired soup she would want to prepare on Christmas day and my sisters would have been restless looking for the best hairstyles they'll make before Christmas day. It's all magical, and it's what makes my home what it is.
---
I know I'm too late for this week's
#dcc
tag but then I couldn't resist the urge to write about it.
---
👉"For my Shout Out for DreemPort Staff, I'm cheering for tEEm
@samsmith1971
"👈
---
Thanks for taking time to read through this post , ❤️
---
---