Hello From The Hive

Genuine compassion encompassed her when I told her that I had indeed been homeless. She looked around and wondered why I'd been subjected to living in a class room, it certainly wasn't the least ideal place for any one to be. Sleeping on hard benches was the order of the day or should I say the order of the night.
Can you write?
Was the next question that came out from her lips and for a moment there I wondered why I didn't hesitate to answer. The way the yes came out even left me surprised at myself because before hand I had never had any experience writing. I only had this book that I just scribbled down some of my thoughts and emotions.
Last time someone read through that book, they ended up laughing at my lack of creativity, I don't know what they actually thought but I certainly didn't look like a writter and obviously didn't act like one.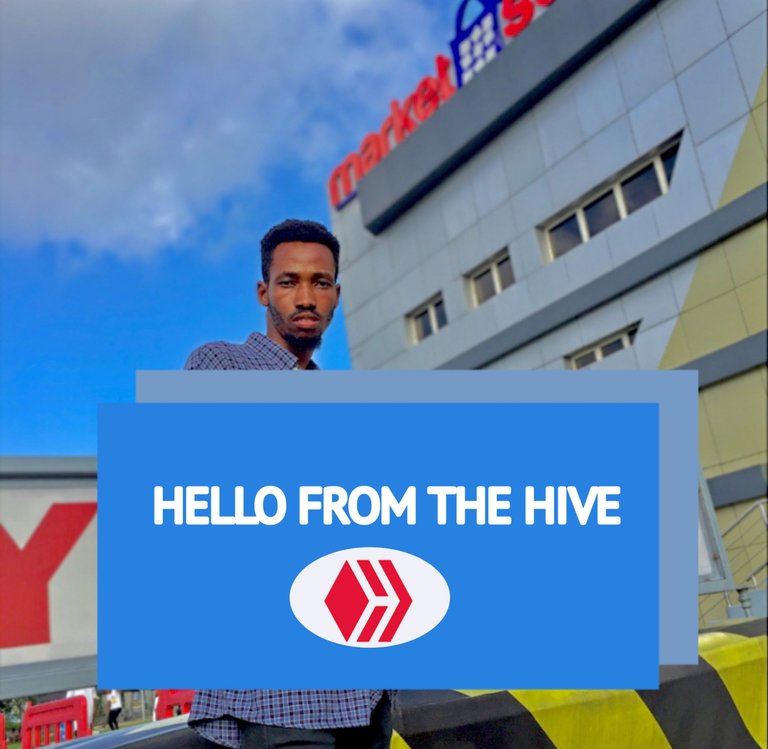 That answer changed my life for the better, because after that I got myself a tutor, a mentor, someone who was ready to do anything to help me out of my predicament and help me make it in the Hive. @edystringz didn't just introduce me to the Hive but she changed my life for good.
Hey, make sure to make at least ten comments today and ensure those comments are real, that's the only way you'll get noticed in this Community
She'd always emphasize on proper engagement and like someone under a spell, I always did what she asked me to do till it became part of me. There were times when I became discouraged and asked a lot of hopelessly tiring questions. Each time she kept encouraging me to write, she kept checking up on me and whenever i read through her post it always prompted me to do more. Slowly and gradually I started to build my confidence.
I can even remember the first time @mineopoly misspelled my name as @chicoculbert. I think he said the word "chico" meant a small boy, I can't really recall but it really got to me because for most of my life I had been small, looked down upon and underrated.
That small event gave me the drive to do more, I wanted to be bigger, be seen and respected, to be a big inspiration to others. I knew it wasn't going to be easy but then I started to work towards it.
I was in over my head trying my very best to make my tutor proud of me and certainly improve on myself the more but then, things got complicated and we ended up having a misunderstanding. It almost ended my stay here on the Hive because it left me disoriented, misplaced and I couldn't even get myself to write for a while.
Then in the middle of August, I got to gather some composure to start writing. You wouldn't believe it but from that time till now there's been a drastic change in my life.
The Hive Changed My Life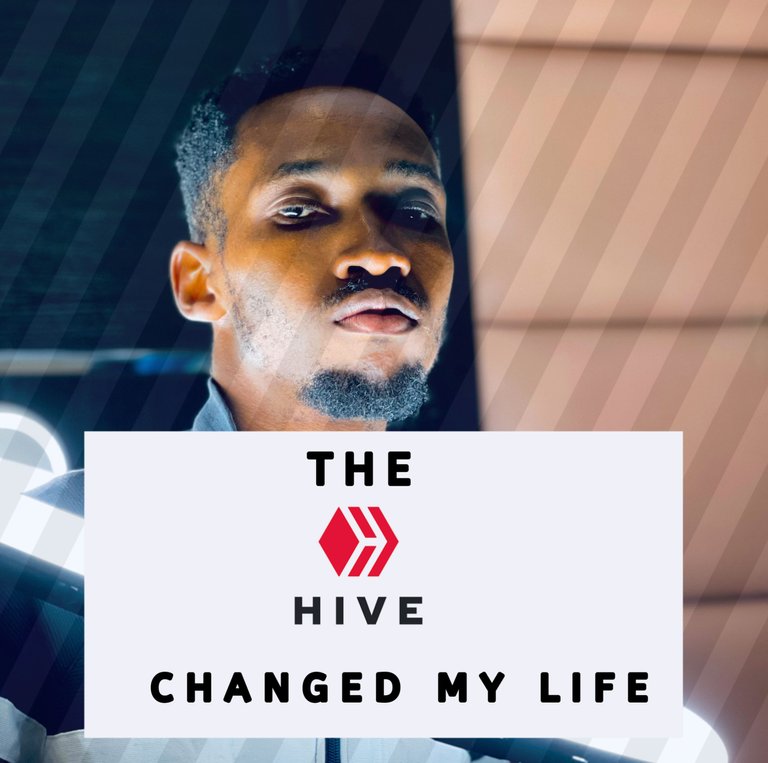 My stay on the Hive has been roughly three months plus and in these three months I've been opportuned to critically access myself and bring out the creativity in me. Some days I'll be so empty and others I'll be sparkling with a lot of creativity. I just needed to put whatever ran through this head of mine into a post.
Sometimes it has been challenging especially for a final year undergraduate who has to mix school with other social activities and also the Hive. But the Hive has taught me to prioritize and set the most important things at the top of the list.
Other challenges ranged from getting data connection to post on a daily basis and sometimes poor internet connection. Over here in my country, we pay a lot just to have access to data that'll enable us navigate the internet. I was surprised how I could talk my friends into supporting me with hotspot and sometimes money for data.
Without actually doing any hard work, I have been able to save up close to $90 in just few months coupled with other expenses. I know that's not a lot of money, but over here to get that amount of money you'll have to be subjected to working in hard conditions.
I used to rely on my parents for virtually everything but right now I'm slowly becoming independent and taking care of my pressing needs. I'm hoping that before the end of next year I'll stop any reliance on them and surely the Hive surely can make that happen.
Nowadays, I just pick up my phone, read through posts, drop meaningful comments, create my own post and get paid, it sounds so unreal but that's the beauty of the Hive.
Before December ends I'm looking forward to having enough money saved up to get me settled into my own place. I'll need some more to get the house furnished and also to help me finish my project. I think it can be achieved with a little hardwork and more time on this space.
I recently read through that book I used to write in and I cringed a little, It was quite noticeable that my writing has improved a lot. Reading and learning from the likes of @kemmyb , @kenechukwu97 , @samsmith1971, @mineopoly has been having it's effects on my writings and I must thank them for the support they've always shown me.
The Hive has really been my companion in sad, lonely and depressing times. They're posts or comments that'll change my mood immediately after I read it, it's instantaneous. These days i hardly even have time for social media again, i have a new addiction now and I'm ready to let it take over me.
If you're having doubts about being on this space, I dare you to give it a few months,
no be me go tell you again na you go dey ginger other people
I'll not be the one to tell you again, you'll be the one inspiring others.
This is my entry to My Hive Experience Contest by @livinguktaiwan. If you want to participate, click here to visit the contest post
---
---