Have you met Les Beast??!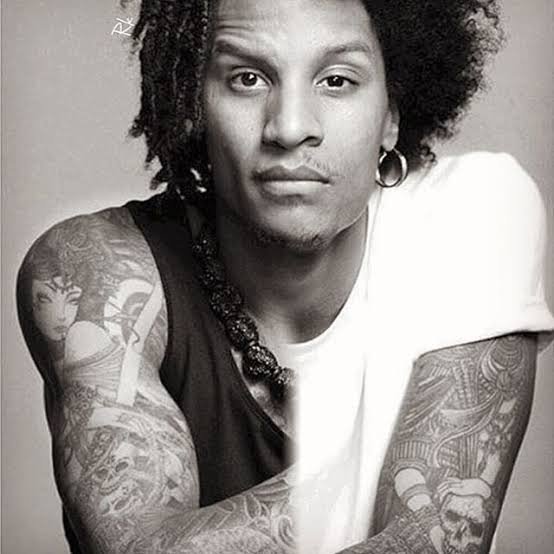 Source
Hey guys, meet everyone's favourite #punk Les Beast, the first and only two in one #pobpunk. Les Beast punk has very special abilities and he also has two personalities. Apart from being good looking, this punk is an amazing dancer who fuses some of the best dances in the world ranging from hardcore hip-hop, afro-dance, salsa, tango, breakdance, popping, reverse to name a few.
This punk has travelled the world and is a renouned model, painter, and also an artist. Les Beast is a crowd pleaser and that's where his main personality thrives most, he's a wonderful performer and the most dramatic of the #punks. The ladies love him and would do anything to have him for themselves.
He started to be called Les beast around 1900 in France where he singlehandedly battled with 356 dancers across the world and still came out victorious. In that battle people noticed that he had changed forms and become beast-like, his moves were not of this world for they had changed, there was no mistaking the ferocity of this beast as it slowly devoured it's prey one by one. "Les" is french for "the" and that was what the people started to chant "Les Beast"!!!! and the name stuck.
He walks with a lot of confidence, with his head held high and a smile on his face. It is rumored Les Beast loves children and loves to be around them, for his personality it sure is not an unbelievable feature. What is sure is that, he hates poverty and ensures he gives half of what he owns to help the needy and the hopeless. For this reason, he is most loved by everyone far and wide.
He was given a medal of honor by the Queen of England when he Performed at her birthday. He took everyone by surprise when instead of dancing, he sang graciously taking everyone by surprise including the Queen herself.
---
I want to thank
@jaxsonmurph
for giving me the opportunity to bring this
#punk
to life. This is my wallet address: mijiy.wam
---
My
#punk
was inspired by the lestwins dancers who are one of the successful dancers in the world today.
They're French born and have worked hard to become where they are today. They have worked alongside beyonce, Missy Elliott, Jay-Z. The Lestwins have also walked for other notable fashion brands and they also own their own brand. In 2017, they took the world by storm and worn the World of Dance and by 2019 the video that made them go viral hit 46million views on youtube.
They're my mentors and I couldn't choose between the two of them so I decided to fuse them into one and like they always do in real life, I added their Beast-mode form.

Meet the Lestwins
I hope I get to own Lestwins #punk NFT, it'll be really dear to my heart, hehe.
Thanks for reading through this post ❤️❤️.
---
---