Choose Your Own Poison || Week 11 Edition 2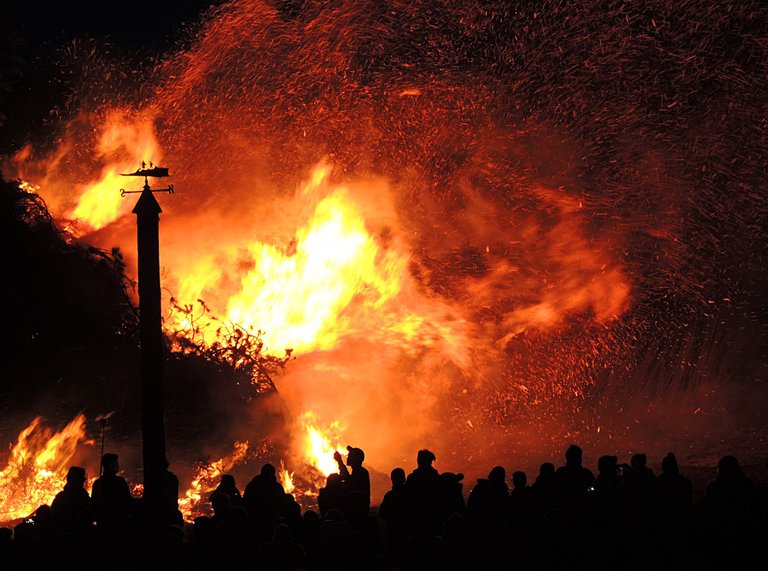 Source
---
---
I've been following a series recently and It's a very weird one. It's called **Love Death and Robots"**, I guess I'll do a preview about it soon. Most of the episodes in this series are gruesome, I mean very gruesome, you'll see a lot of crazy killings and weird scenes, blood everywhere, crushed skulls, flying brains and scattered intestines.
Haha, I don't want to scare you or irritate you but then this was the first images that kept on playing in my head when I saw this week's Edition. That movie has played out how the world is going to end in a number of ways but I guess this is going to be a great way to end the world :Leaving it without any rules for 24 hours.
There's no two ways to it, this is the opportunity that a lot of crazy people have been waiting for. Imagine with the world has it is, someone in his right mind would just wake up, pick up a gun and start killing innocent people. Another would take a bomb, go to a public place and waste thousands of lives.
It's saddening and it's painful to think about. But then just have this picture in your head, it's going to be really gruesome. Especially since they'll be differences in time frames, when you think your horrible movie is already ending, it's just starting in another part of the world.
Just imagine sitting in your house and then you hear it declared in the news: The governments of the world have declared that they'll be nothing holding any individual for 24hours, you're free to do as you like and you'll not be held accountable. If it was a school day and you're a parent, the first thing on your mind would be getting your kids back home safely.
If you're a bank manager you know it'll just be minutes before people start breaking into the bank. If you're a store owner you know you're at greater risk because you'll be a very likely target any time soon. If you're on the road you'll start sweating because you know that it's going to be a long 24hours for you.
Then let's say you make it back home safe and sound, with no scratches and your house in a good enough state. Then you take off your clothes, shower and prepare breakfast and then sit in front of the TV to watch the outcome of today's events only to see something shocking.
A nuclear missile had already been launched. Wait scratch that, various nuclear missiles have already been launched and it's already minutes away from where you are. You just sit there, spoon in mouth, wide-eyed, hopelessly waiting for your gruesome death and kapoosh!!, everything just goes blank.
Hahaha, it wouldn't be that bad but then it would surely be a lot scary. People would want a pound of flesh from the ones who've offended them. The one's who've always wanted to get away with murder would seize the opportunity. While the ones who enjoy violence would go for it and take a lot of people with them.
It'll be a test of wit and power. A fight for survival with only the strong winning or the smartest one living till the end. The whole world might not crumble because they'll be people who'll fight for her survival. But the world would suffer, while the world is suffering some people would seize the chance to fornicate, some would seize the opportunity to seek salvation for fear of eternal damnation, you choose your poison.
A lot of things would happen from different points of views but I'm sure everything would be restored back to order after the 24hours time frame because the world is actually a power driven place and surely power would find it's balance again.
---
---
Thank you for reading this, if you enjoyed it or it connected to you in a way, I invite you to drop a comment I'll be glad to reply❤️
---
---