LeoFinance Marketing: 499 LeoFinance Youtube Subcribers. (Will You Be #500?)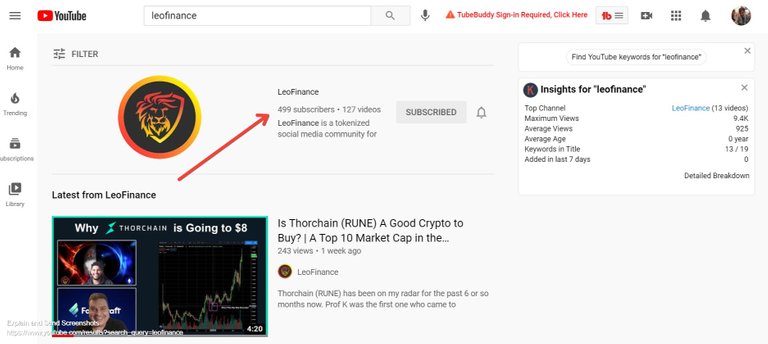 It's me again with my continual badgering of the community about the Official LeoFinance Youtube Channel.
Remember, youtube is the #1 suggestion engine on the planet and the #2 search engine. It's important for all of us to support the channel and help us reach our organic growth potential.
There hasn't been any offical videos added to the channel in a few weeks but don't let that stop you from consuming our content on Youtube.
The goal right now is 1,000 subscribers (That's an important milestone in Youtube's weird mind). We're currently at 499 but constantly making gains.
Go ahead and be our 500th Sub and support the channel by doing the following.
Watch a video all the through (turn off sound if you can't handle it)
Like the video after a minute or two.
Leave a comment, not a question. (A question means admin has to answer it or we signal that we are a dead channel) @khaleelkazi is busy enough so let's leave him alone lol
Youtube is important and the "suggestion" aspect of Youtube works forever. I still get weekly comments on 10 year old test videos. So all youtube haters out there do yourself a solid and protect your investment by supporting some good ole organic marketing. It will pay off!
Posted Using LeoFinance Beta
---
---