LeoFinance Engagement Is Way More Fun With Lightning!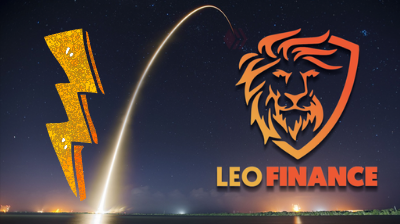 I'm all about the curation and commenting and when you're in a hurry you can trip over yourself waiting for the blockchain to do it's things.
Well that's gone now. I've been watching and testing the The Rollout of Leo Lightening and its pretty spectacular stuff.
Read all the details here:
https://leofinance.io/@leofinance/introducing-the-leo-lightning-db-layer-for-hive-or-speed-of-web2-principles-of-web3
But in short, you don't need to know anything about it now that it's here. It just means that things are fast and all interaction on any "new' or used Leofinance platform will be just as good as anything else.
I'm not just talking about microblogging. I'm referring to the currennt voting and commenting we all love to do. No more waiting for your comment to post and your vote to register.
I know as early adoptors that stuff didn't bother us too much but the new people who join us won't put up with that. We are not building a bounce house over here and user retention is paramount.
It may seem like boring behind-the-scenes stuff but I've been hoping for this for awhile and it's really beyond my expectations.
My curation capabilities are around 4100lp at the moment and doling out the votes has been a breeze with the new lightning layer. Kudos to the team!
Posted Using LeoFinance Beta
---
---