CBONUS TRANSFER & REWARDS PRIOR TO MARCH AIRDROP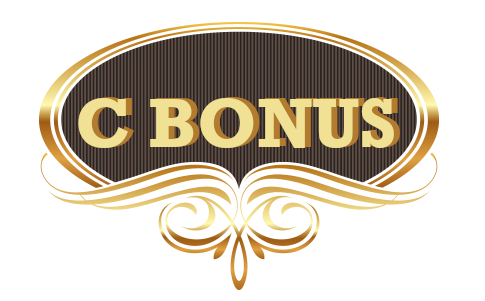 🌐 LINK TO : CBONUS TOKENS INTRODUCTION & AIRDROP
🌐 LINK TO : CBONUS TOKENS REPORT: REWARDS & AIRDROP-1

💎TRANSFER & REWARDS
Recently, the CBONUS of newly joined purchasers or delegators have been dispatched along with a 10% increment (AIRDROP). By the end of MARCH, the profits of the new gains will be distributed among CBONUS holders along with the corresponding AIRDROP.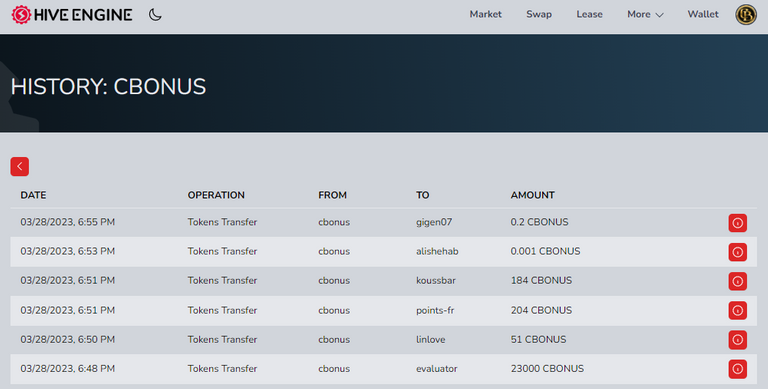 Reap the benefits of the MARCH AIRDROP and partake in the APRIL AIRDROP, there are only a few days remaining.
💎MARCH 28 - CBONUS RICHLIST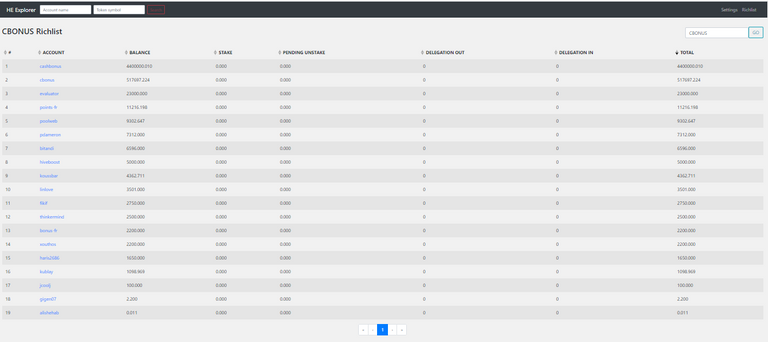 We thanks CBONUS Holders
:
@Hiveboost
/
@Bitandi
/
@Pdameron
/
@Bonus-fr
/
@Poolweb
/
@Koussbar
/
@Haris2686
/
@Kublay
/
@Points-fr
/
@Xouthos
/
@Evaluator
/
@Linlove
/
@Alishehab
/
@Gigen07

CBONUS ?
CBONUS: Community token for economy of goods and services. it offers a real solution to bridge the physical and digital gap between increasingly global and virtual worlds. (Bridge between the real economy and the digital economy). Hold CBONUS and receive dividends from all our investments. Use CBONUS to Buy, Sell, Pay, Exchange, Trade & Manage Discounts.
Hold, Win, Buy, Sell, Pay & Discount With all types of CBONUS
Cumulative Bonus, Community Bonus, Collaborative Bonus, Converter Bonus, Cash Bonus, Currencies Bonus, Crypto Bonus, Commerce Bonus, Compound Bonus, Credit Bonus, Card Bonus, Chance Bonus, Challenge Bonus, Contest Bonus,
💎How to earn with CBONUS ?
Strategy AIRDROP : Use the airdrop advantage
CBONUS airdrop starts on February 13, 2023 and will give away over 3,300,000 CBOUNS as a gift (over 1000 USD). This airdrop will end at the exhaustion of the CBONUS offered. It will allow the first participants to be able to generate aroun 50% annual earnings.
CBONUS AIRDROP
During the airdrop you have the option to send Hive directly via wallet transfer or indirectly by giving delegations or by setting the @cbonus account as beneficiary. For every contribution, at the end of the month you will receive 10% extra earnings. After this period the dividends will return to normal and you can use the other strategies to have more CBONUS and take advantage of their many advantages.
You can directly buy or use the Cbonus to reward your challenges and your games.
Extra Airdrop bonus
For every 1,000 CBONUS purchased, you directly earn 10% free CBONUS. (+10%)
For each Hive sent to the @cbonus account you will receive 1400 CBONUS. (+3%)
For each 5000 CBONUS held, you directly benefit from 5% additional income for the 1st month.
For every 50,000 CBONUS helded over 1 month you additionally earn 10% annual profit.
For every 100,000 CBONUS held over 1 month you additionally earn 20% annual profit.
For every 500,000 CBONUS held over 1 month you additionally earn 25% annual profit.
---
---
Strategy 1: Buy & Hold CBONUS tokens and profit from a great performance and constant revenue. If you buy CBONUS tokens, you share a part of the earning of @cbonus account and your investment is used to power up this account in Hive Power and in 2nd layer tokens. The benefits of CBONUS token are directly linked to all the tokens it owns and to the transactions made through investments in real economies.
The value of the CBONUS is deliberately kept constant in order to secure the gains and have regular income, and this regardless of the fluctuations in the market prices of the other tokens.

Currently the price of the CBONUS is indexed to several currencies which corresponds to the following average value
| CBONUS | USD | Hive |
| --- | --- | --- |
| 3333 CBONUS | $1 | 2.46 HIVE |
| 1000 CBONUS | $0.3 | 0.740 HIVE |
| 1 CBONUS | $0.0003 | 0.000740 HIVE |
| 1350 CBONUS | $0.4050 | 1 HIVE |
In our evolution, we plan to index several variants of the CBONUS to different currencies (USD, EUR,...) in order to make it a stable coin (respectively to each currency).
The new CBONUS tokens will always be emitted at market value and therefore the emission of new tokens doesn't dilute the value of the benefits for the existing token holders.
---
---
Strategy 2. Delegate to the @cbonus account and earn dividends in $CBONUS. If you delegate hive to the @cbonus account, you will get monthly dividends paid in the cbonus token.
50% of the curation rewards are staked (Hive Power) to increase the future dividends.
50% of the curation rewards are distributed pro rata to the delegators.
---
---
Strategy 3. **Post within the CBONUS community ** and get upvotes. Write posts with the #cbonus tag and you might get upvotes from the @cbonus account and trail. You will get a powerful upvote in Hive and also in other 2nd layer tokens, if you hold CBONUS tokens.
---
---
Strategy 4. Earn CBONUS by participating in challenges, contests and games that reward with CBONUS tokens (use the tag #cbonus).
Strategy 5. Use your CBONUS TOKENS in our systems (see our list), this will allow you to benefit from many advantages and significant discounts.
---
---
---
---
---
---