Chelsea retain their position after 2-2 draw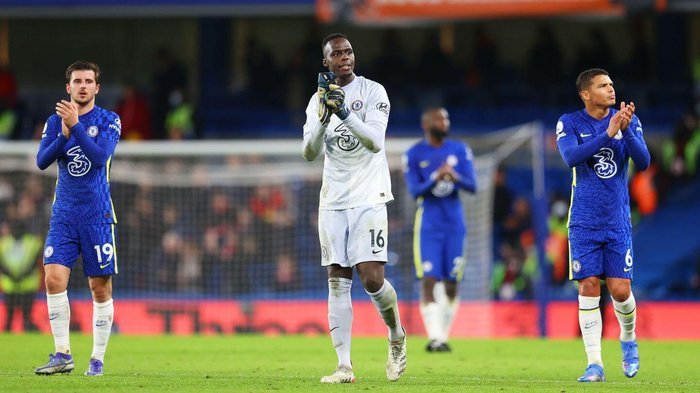 Image source
Chelsea comeback to claim 2-2 draw against Liverpool in the round 21 of the English Premier league 2021-2022 season at Stamford Bridge. Chelsea line up without their main striker Romelu Lukaku because of his disrespectful interview with the media, Thomas Tuchel despise that habit and he exclude him out of yesterday squad that played against Liverpool. Chelsea are without some other vital player like Reece James die to injury, Ben Chilwell due to injury and he was out of the season. Timo Werner is not back also due to coronavirus and he is still out for now.
In The beginning of the game, Liverpool dominated the game and Chelsea was not settled, Liverpool played full attack game and they had their first goal scored by Sadio Mane when Trevor Chalobah try to intercept a crossing played to Mane but he was not well composed and Sadio Mane get the ball to give Liverpool a lead and the keeper couldn't stop the ball from entering the goal post. The second goal was scored by Mohammed Salah after he was able to get a final pass but Marcos Alonso couldn't stop him and Salah go straight into the box and put the ball pass Edouard Mendy to make it 2-0.
Chelsea later calm after they conceded the early goal, they came back into the game and took over the game to dispossessed Liverpool. Not long enough Kai Havertz was fouled which resulted to a free kick that was awarded to Chelsea not far from the box, Alonso took the free kick which the keeper parried it out and rebound was played by Matteo Kovacic which resulted to a goal and Chelsea morale was high and come fully in to the game. Some minutes later Christian Pulisic scored again for Chelsea and they levelled. The game ended 2-2 in the first half and no other hoal was scored throughout the game till 90 minutes. After the draw, Chelsea keep their current position as well as Liverpool But Liverpool still has an outstanding game which could still help them.
---
---