Chelsea put 5 pass Chesterfield in the FA Cup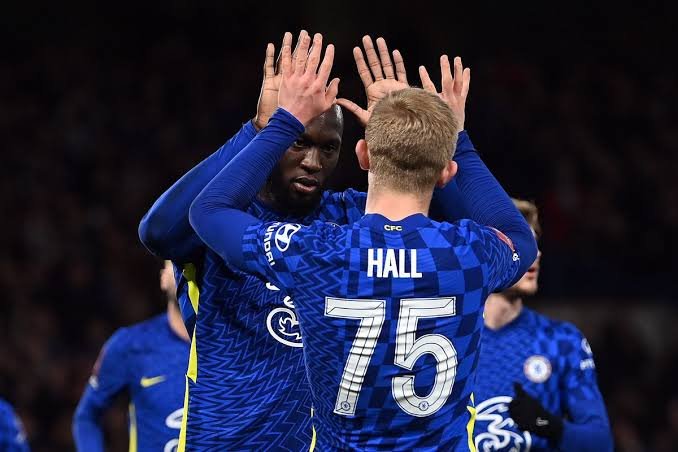 Image source
Chelsea outclassed Chesterfield in a thrilling FA Cup competition as they beat them 5-1 to advanced to the next round. Its a game well dominated by Chelsea and Chesterfield looks very helpless in that game, though they play so hard anf they couldn't resist conceding the 5 goals. Chelsea has five different goals scorers that includes Timo Werner who open the lead in the 6 minutes, Callum Hudson-Odoi, Romelu Lukaku, Andreas Christensen and Hakim Ziyech.
Impressive performance from all the players but Lewis Hall was the talk of the game, it was his first Debut Match in the senior team and unforgettable one for him. He was full of confidence and the way he handled the ball is Impressive. He was the only youth player in the starting line-up, He had an assist to his name for the first time showing in the sensor team and he was awarded the man of the match for his Impressive performance.
When he was interviewed about the game, he mentioned that he never knew his debut will ever come so soon for senior team, he said that he just got to know on the early day of the game that he will be playing and upon hearing the good news it seems like a dream come through for him as he has been hoping and praying to represent the senior team Somedays. Hopefully it happens and he get the best out of the game. he is 17years and he was the youngest player that will ever play for Chelsea in the Emirates FA Cup.
---
---