Antonio Rudiger and Chelsea close to signing a new contract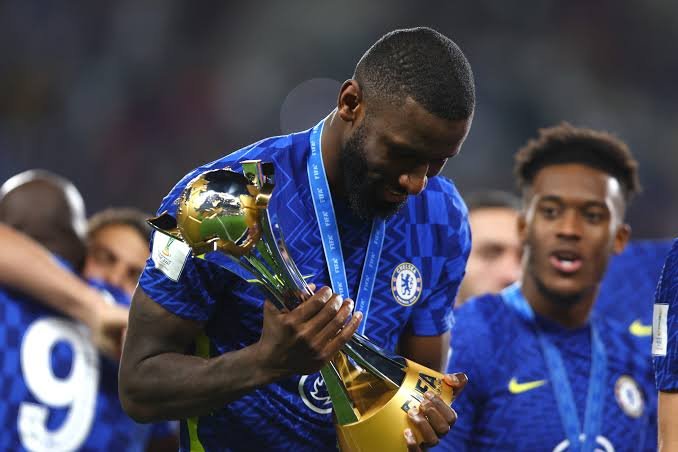 Image Source
Antonio Rudiger has been one of the most important player in Chelsea defence and he has emerged as a reliable defender to talk of since the arrival of the German Coach Thomas Tuchel. He has considered leaving Chelsea under the Frank Lampard since he lost his place in the team but upon arrival of the German coach he gained his position and regained his lost form. He joined Chelsea from Roma in 2017 and since then he has contributed to many success Chelsea has achieved since his arrival, in the recent throphy one which Chelsea have been craving for having lost to Corinthians in 2013 and the club Won it last Saturday.
It was indeed a great honor to Chelsea and the players, having been crowned Best team in Europe and Best team in the world. Rudiger was not happy with his current wages as he is receiving the lowest wages as a top player if the team. According to reports and media, he is currently receiving a weekly wages of £90,000 and since his contract is set to due this June ending he has requested for a weekly wages increment. In the beginning of the season Chelsea has made an offer of £140,000 to him which he has rejected but he want a asking wages of £225,000 which Chelsea are not ready to offer.
Recently, Chelsea has proposed a new offer of £200,000 due to his current form and performance so far, there is likely an agreement is reached soon because he never had intentions of leaving the team and he has promised to win more throphy with the team. Offer from Bayer Munich, Real Madrid and Paris Saint-Germain could possibly be rejected.
---
---