RE: Photochain Challenge: 78th Edition Start - 77th Edition's Winners
You are viewing a single comment's thread: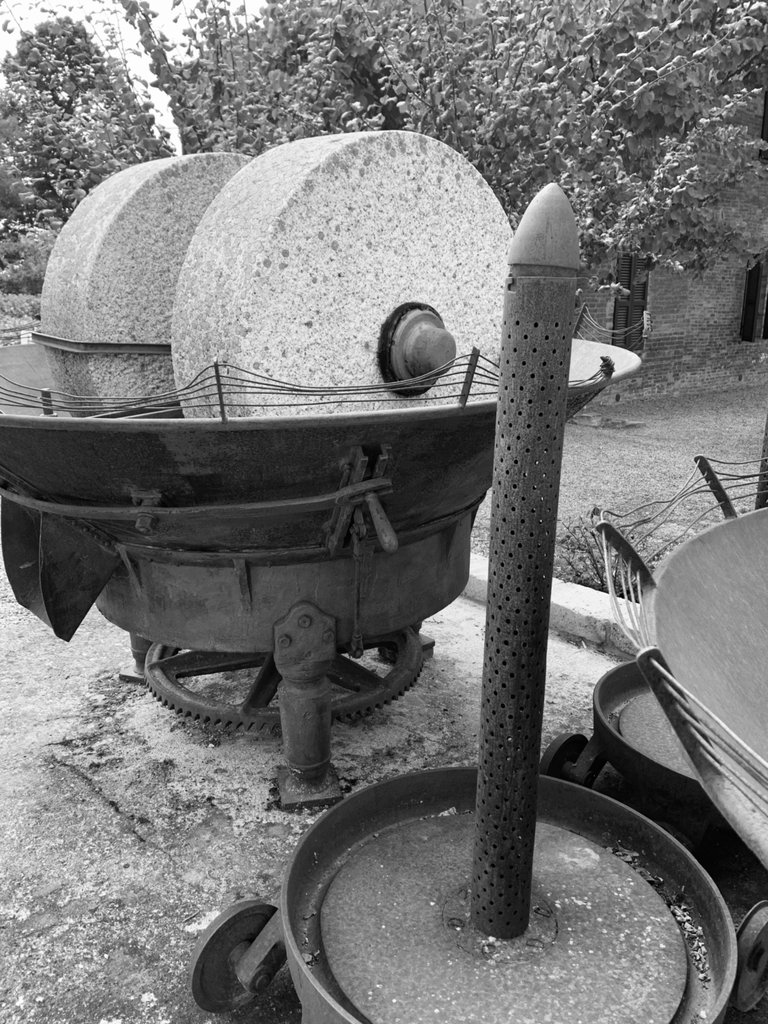 In the past, olive oil but also the grapes for wine , we're pressed using 2 big rotating stones. they rotate in an iron box with a gear and a barrel around and under it, after which it continues round na round. At villa nottola where we were last week, the old machines stood in the parking lot as a reminder of old times. the oil and grapes for the wine are no longer so processed in that order and way , but we were also not allowed to see the real process, but we were allowed to taste the oil and wine and buy it at a discount.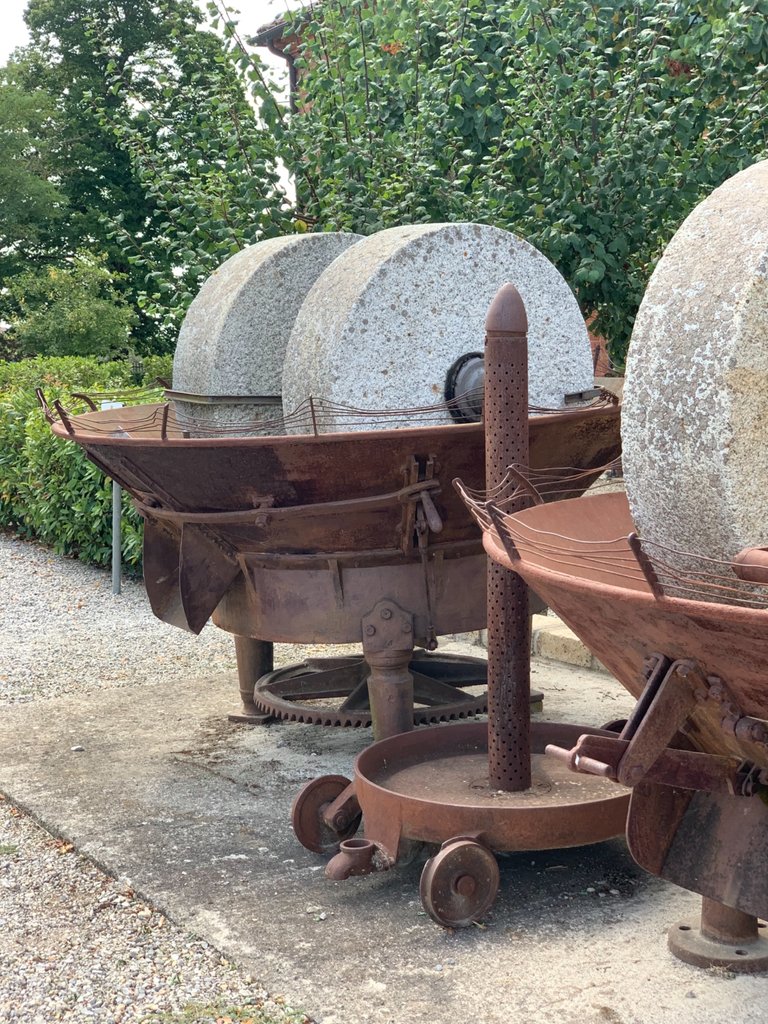 So this is my contribution,
---
---