Worthy Medal : A Zapfic Sports Freewrite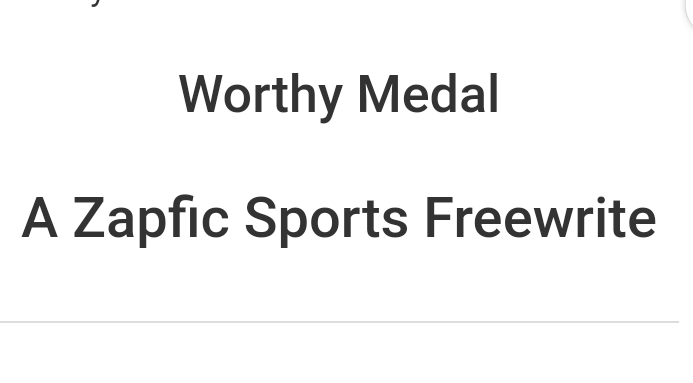 It's not a thing of network, it was favour that brought our best player this far, a role model among others, ball delivery, skills and goal on the spot, where you want it.
Winning the balon D'or wasn't any surprise either.
As he sat across the, showing the medal. Worthy!.
Worthy Medal
A Zapfic Sports Freewrite
---
---