The Kuomintang : A Zapfic 50 Words Freewrite
center>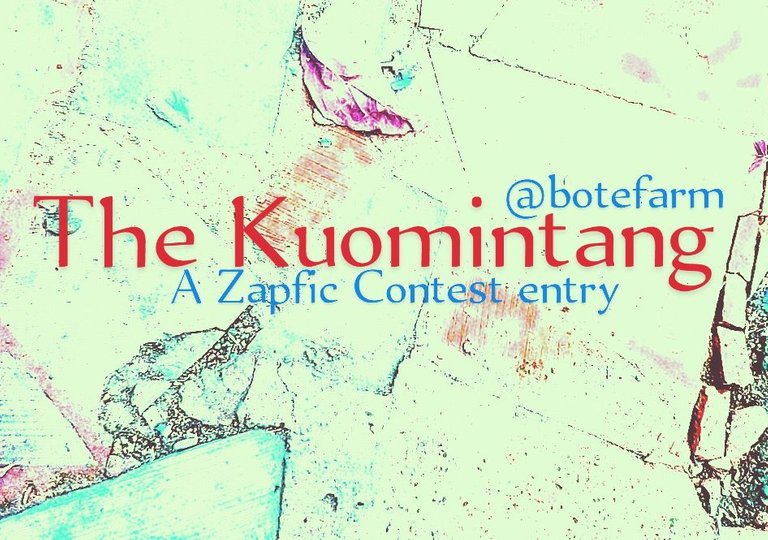 What we created was a course, years gone bye, it's now a curse, a racist war, neo-nazi's call, Zionism pitfall, capitalist underdog, politician silent talk and society ugly purge. All in one, it's the Kuomintang.
What we should have nipped in the bud, save ourselves a societal cancer without cure.

...
An entry into @felt.buzz Zapfic Freewrite.
...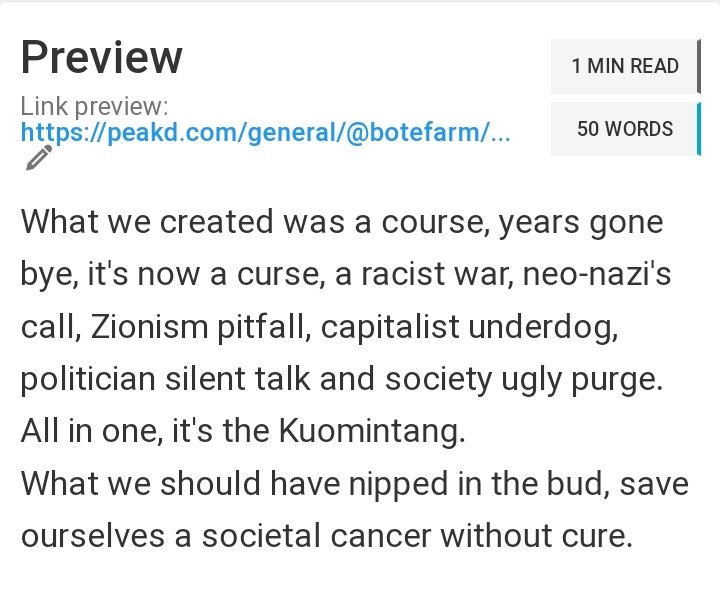 ---
---