The Greater Future : A Zapfic Freewrite
It's frightening when you see a grown up man, looking so dense, not knowing what to do. Life has dealt with him in the most horrible way. Things hasn't been going on well. But he has hope that tomorrow will surely be great.
And the future became great finally.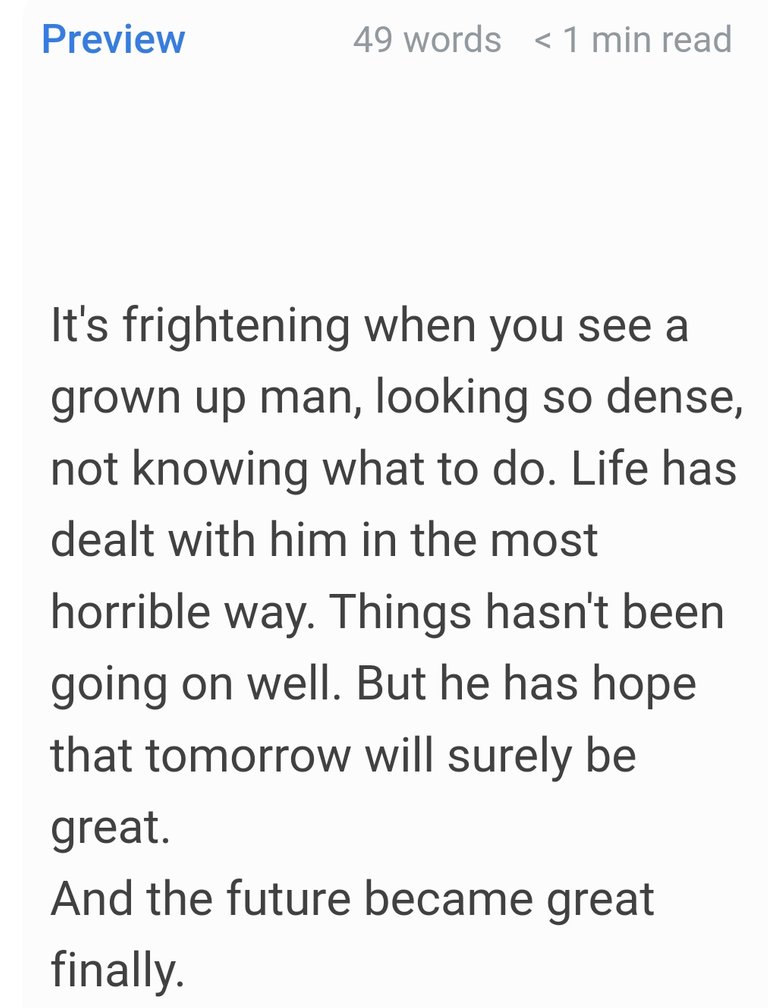 ---
---