The Devilish One : A Zapfic Freewrite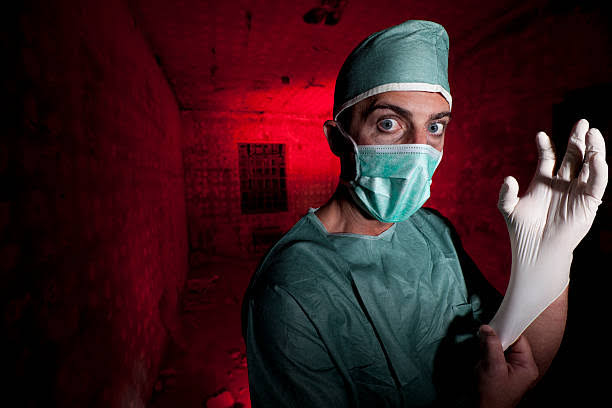 Source
A terrible laugh was what followed, I've never seen anyone that wicked in years, seeing children suffer, claiming to be a doctor was one contrasting character displayed.
As he paved the hallway, I felt indignation in me. Of a man who promised to save lives, but choose to lose them.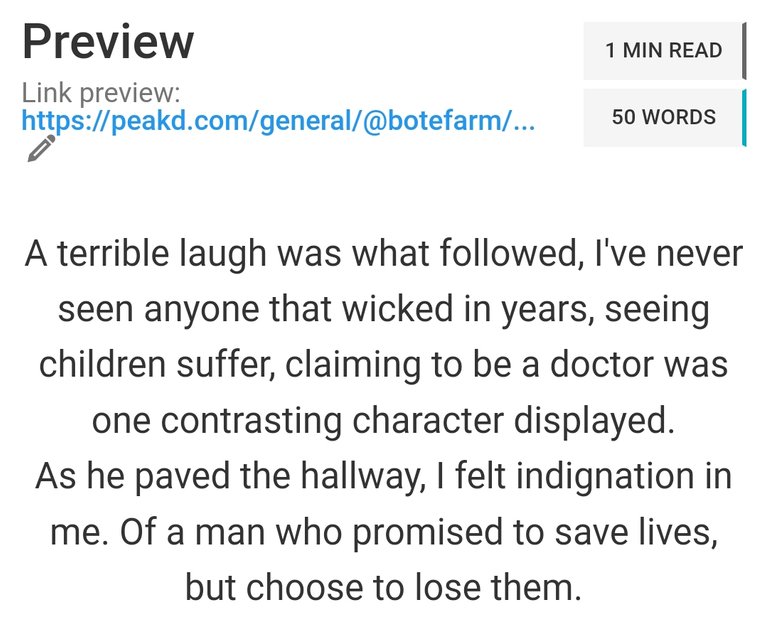 ---
---