That One Game. Sad Game 2 : A Sports Freewrite.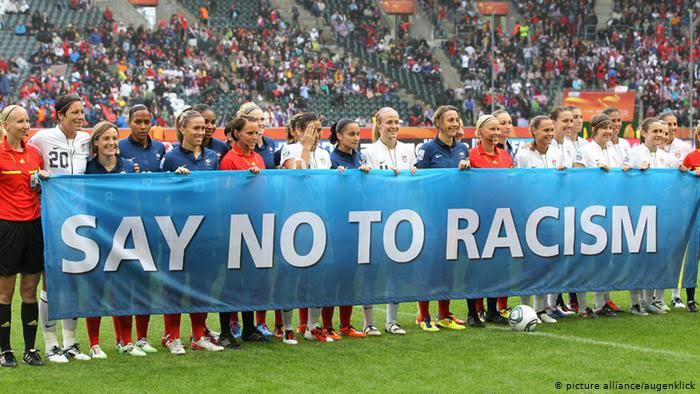 Source
Telling of the chant
The cry that made him suicide
One single remark, one death slide
The goal he missed was his sin
Fans sang so evil about him
Remembering him the colour of his skin
...
..
We've being here for long
To tell of this pandemic
The scourge, the wrong turn
Making simple mistake turned horror
Mates weren't that bad
They overlook there crime
We were never spared, not a dime
As we played with all our might.
...
...
A dog in a blanket
Here for the money and passion
Passing Libya on boat
The vision kept us afloat
Till racist chant sank in
Killing the most talented
Sending gift to null.
---
An entry into @mariannewest everyday Freewrite
---
---