Missed The Trophy : A Sports Freewrite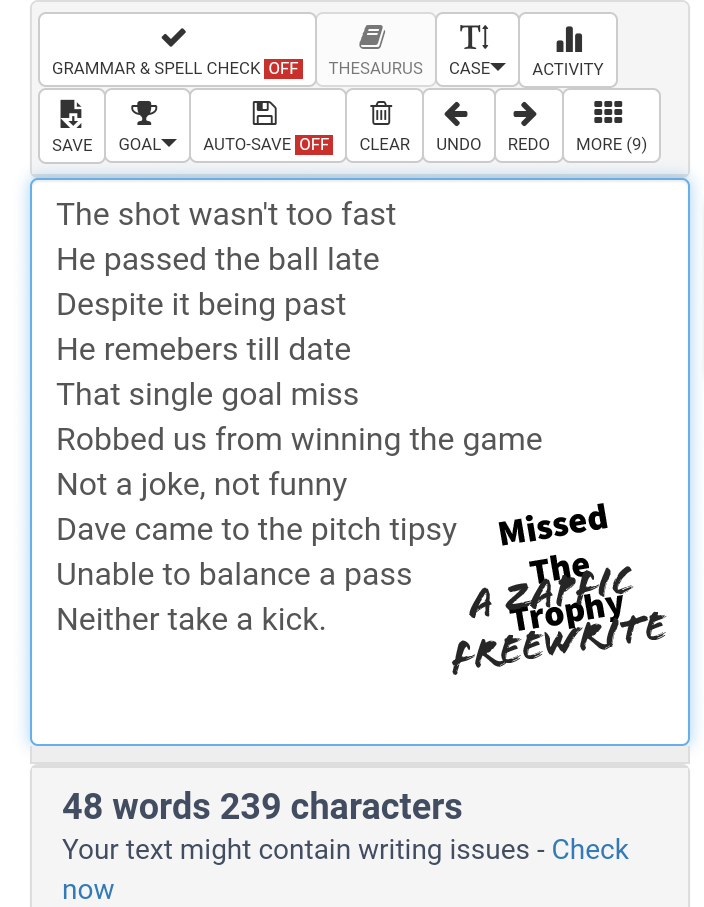 ...
The shot wasn't too fast
He passed the ball late
Despite it being past
He remebers till date
That single goal miss
Robbed us from winning the game
Not a joke, not funny
Dave came to the pitch tipsy
Unable to balance a pass
Neither take a kick.
...
...
An entry into @felt.buzz and @mariannewest #zapfic contest entry.
---
---