Miracle In Cell No-101690 (Sportstalk Tribe)

Trust me if I tell you there is power in good platform management as we have all seen on sportstalk. Do I need to remind you that there was once a time when sports was trading and staggering around $0.0002 & $0.000015. It was crazy then, just 20 Hive could buy 1 million Sports then. A whooping 1 million Sports. To buy such an amount will cost you nothing less than 500 Hive. A lot of people thought the platform is gone for good then. I remember then when I use to make my staking post and people asking me what the platform is for and if it's still the same Sportstalksocial they've known in time past. I ended up saying yes. It's the same Sportstalksocial. And the dragging keeps going on till many started taking note of what is happening.
It started with @uyobong incessant buying of the token and staking, I saw the comments of many users who are like, "Dude, why are you wasting the money when their is even no info from the owner recently? Common 🤷🏽‍♂ come to leo". I kept on staking too and was watching what was going on. Of which before our very eyes, the impossible thought-to-be-dead platform came alive. From $0.00002, Sports went to $0.0001 and today I'm seeing a very new height for Sports with the amount of investment going into it.
Sportstalk is presently taking a very good upward turn and it's going to the moon. Some development in time past has also helped the token, from investors buying to proposal that shows the platfrom has actually geared up for great things. The last proposal was a successful vote to have adds on sportstalk which will help to fund some sportstalk project and also buy off from the market some Sports and send them to null.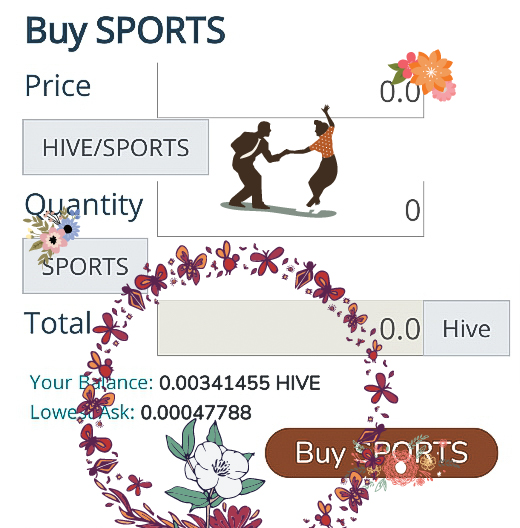 From the look of things, Sports is the new deal, imagine those who bought when it was way lesser than this. I also want to add it's not too late yet to opt in on this train. We've entered the Sportstalksocial bull run and it's not ending anytime soon. With more proposal coming in and investors coming in here. Sportstalk is ready to moon and get a base in the crypto intergalactic realm.
I'll keep saying it, Sports is the new deal and I'm so happy to have pitched my tent here.
Thanks to incessant effort of @patrickulrich @uyobong @cryptoandcoffee @jphammer and many more sportstalk users who are pushing out quality content and staking up each day.
Posted Using Sportstalksocial Beta
---
---