Judging By The Field : A Sports Freewrite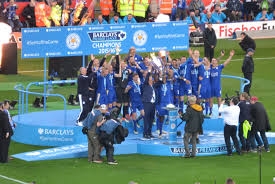 Source
With a winning team
Judging by the field
No way home, no kick
The ball won't enter in
Foul in box 18
No chance to get in
The strife was real
Sweating profusely
Judging by the field
We didn't win the team.
...
...
Coach no helping
The game isn't for the weak
Referee's blasting
Red Card on the pitch
First half went nil
Second was about to be
The run, kick, pass, dribble
None gave us a goal
We all Fumbled.
..
...
Last on the field
Knowing its real
We pressed further
Opponent wasn't hard to win
A shot at the bar
Went missing the pole
Knowing its real
We pressed further.
...
..
An entry into @mariannewest everyday.
---
---