For The Game : A SPORT FREEWRITE.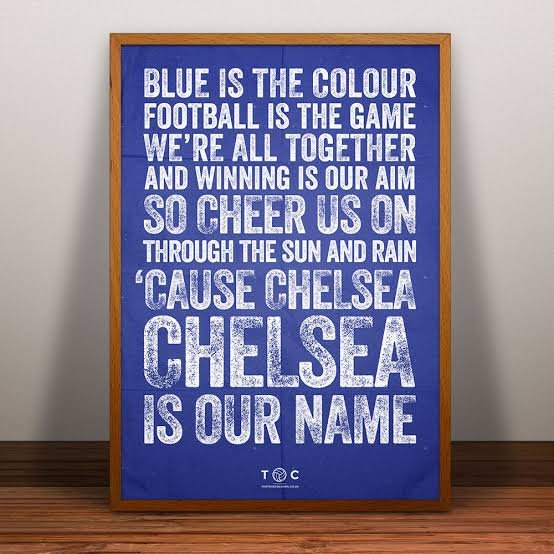 source
Club anthem ringing loud
Who dares sing
Sending waves down players spines
Goose bumps every time
The eagerness to win
Desperate for goals
Players pressed on
Team mates crossing ball
A goal for the team
One for the fans.
...
Listen to the rhyme
The word says victory is ours
The stadium rang loud
Opponent couldn't grasp
How come this rhyme
The struggle, the pass
A goal for the night
Blues for life.
...
They kept on singing
Chanting, praying, this is final
To whom it may concern
We must win this match
Coming close to the net
A shot fired but bent
Missing the post by a tenth
Fans sang on the anthem
More energy, more strength.
...
Dragging the field on
A win for all
Years gone bye, trophy? None
This will make a difference
Fans sang on
Never let them down
A shot fired
The luck aided ball
Miss the defender and keeper
Earning a goal for the night
Tears came down my eyes
Its blues for life.
...
...
An entry into @mariannewest everyday Freewrite.
---
---