Adieu JCCI, We Lost Them All. : A SPORT FREEWRITE.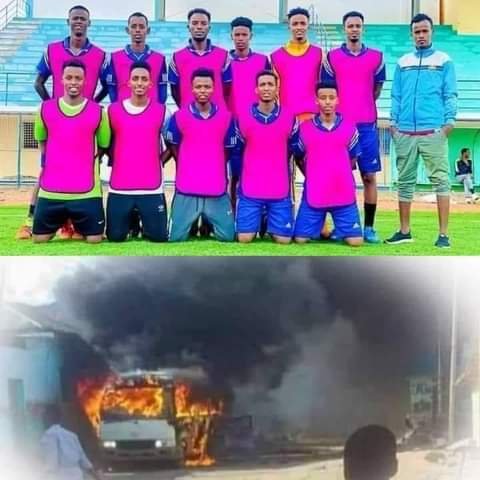 The news came real quick
Sad, short, disheartening, sorrow
Young for the field
Stars of tomorrow
Where the error could have come
A bad day at that
Setting new evil instance
We lost them all
The energy was gone
We lost them all.
...
...
Going to play a game
Heartbreak is now the name
The news was lame
So was the country football shame
JCCI football club
It's a shock they are all gone
We lost them all
It's still weeping, sorrow is still on.
...
...
An explosion they say
A country in disarray
Must the life of young one to claim?
Not even a soldier for the take
The new young took the bale
Dying from what they knew not
It's now a news, an heartbreak
Bye bye, JCCI
We lost them all to bomb.
...
...
An entry into @mariannewest everyday freewrite.
---
---