A New Game : A SPORT FREEWRITE.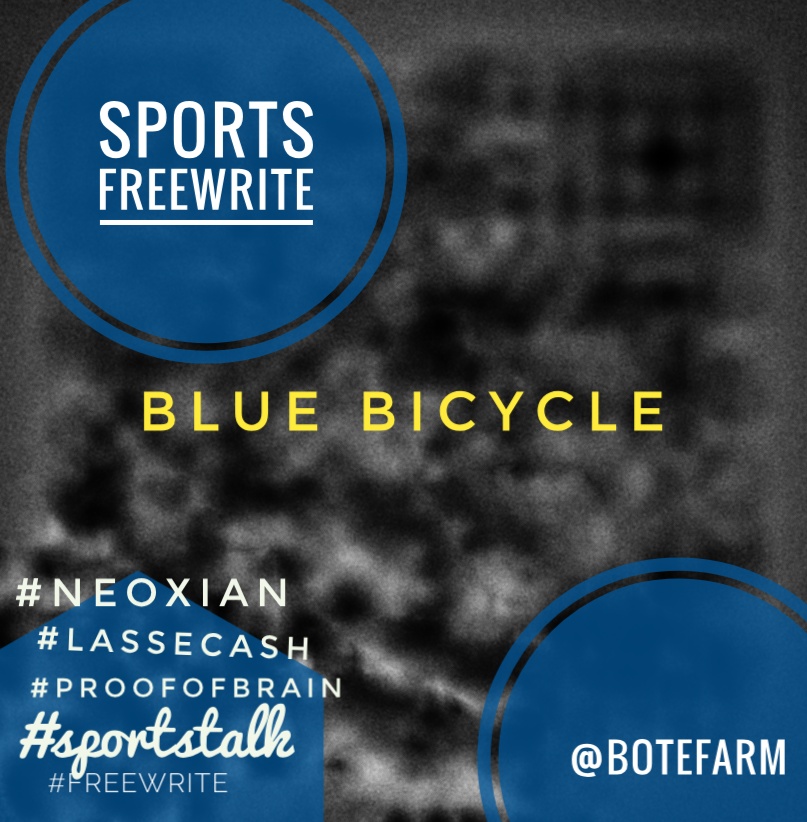 ...
The new deal came in
Players weren't on the field
A new thing was it
Bicycle racing like Nascar
On your mark, get set and go
We saw them peddle alone
The race isn't for the swift
We came closer to the Win.
...
...
Olympics games came late
The publicity went far and wide
Players on the verge of play
None saw it coming this way
A mistake from the leader
Eager to win, in run to be the winner
Lost brakes, clutch and the pedal
The crash was fatal, so was his mate.
...
...
Home run was lit
Kids were part of this
Finaly a game from the street
Bike racing is going elite
The bicycle version will be the hit
Making many stars, athletes with rights
Trophy to be won
Plagues given
The next Olympics will be bigger
Expecting our medal.
...
...
An entry into @mariannewest everyday freewrite.
---
---