A letter To My Past - Getting Hold Of The Future :- A BD Community Contest Entry.

Sometimes, we are all faced with that part of us that wants to reflect on the past, most importantly is the need to draw wisdom, experience and solution to past mistakes from them. But to write a letter to my past will be a thing of deep reflection. And here is it.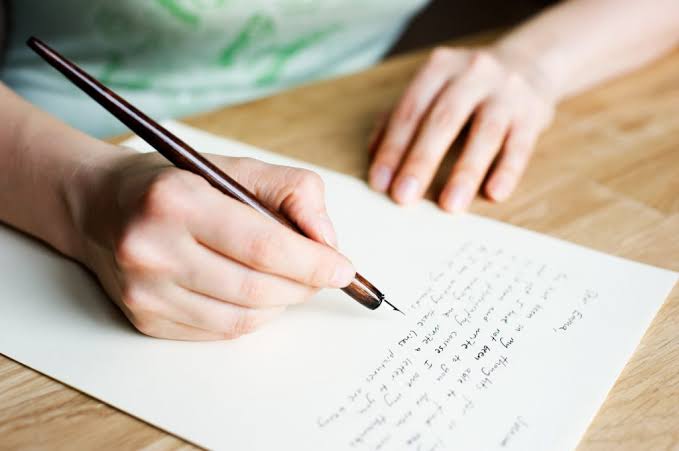 Source
Dear Past.
I write to you because I've seen the future you envisioned which is now my present, things aren't as they seems, the world has changed, the sci-fi movies are becoming much more of a reality day by day. With each passing day comes a new challenge. We've had waves of virus in the shortest possible time much more than before, starting with the deadly HIV/AIDS to MERS continuing to Ebola, followed by Zika virus and now we are seeing the mother of them all, Corona Virus.
It looks as if humanity is plagued because of the deadly sins we've committed in the past, looks as if we are reaping the reward of our climate pollutions, indescribable killings, poaching on the land and sea, drilling the earth for resources and damaging the ecosystem for it. I think it's time we pay back mother nature all what we owed him and it looks like now we still haven't paid the price in full.
I am writing to you this day, Tuesday, 12th of January, 2021. Humanity has suffered the second wave of the Corona plague. Locking up everyone in there homes, I know how unbelievable what I'm saying is, so I am too, never knew a time like this will come. A lockdown is when you're asked to stay indoor for some period of time in other to curtail the spread of the virus. We all did this for six months in 2020. Not a funny experience. Though there are some theories that the virus was just a hoax, a smoke screen by the government to pass some laws, but we the citizens are still in the dark on some matters. That been said a done. Let me tell you more about what is to come.
I don't know the year this letter it's going to meet you since I am sending it through a time machine and it's faulty, it can decide to drop at an earlier or later day but I'm sure you're going to get it in the month programmed into it.
Make sure you take your time to study Cryptocurrency, study the blockchain at the first instance you hear it. Get more fiat and buy bitcoins each day. Don't be dismayed by its fluctuating price, buy, buy and keep on buying. It's the currency of the future. It's what the whole world will trade in. You can also get more altcoin, like Ethereum, Hive, Steem, etc. Your major crypto bag should be 60% Bitcoin and 40% altcoins.
One last thing for this time, skills. Yes, learn a skill. If possible bother yourself not anymore with education within the four walls of a university, education isn't a scam though, as some people say but it gives you some leverage. A leverage that is still below some tech skills like Web-developer, Python programming, Node Is, JavaScript and more. Take your time at it, most importantly, study the blockchain technology, it's going to help you in no small way. Have a mentor, follow great men. Don't bother involving yourself in any thing that looks Ponzi, even if it's paying your friends, it might not pay you. Stay away.
I love you and wants you to succeed. With love from the future.
Yours Faithfully
Botefarm
---
I am inviting @oredebby and @prechyrukky to join me in this contest by @bdcommunity
.

[Contest][150 Hive in prizes] A letter to the Past
---
---