A Hot Defeat : A Zapfic Sports Freewrite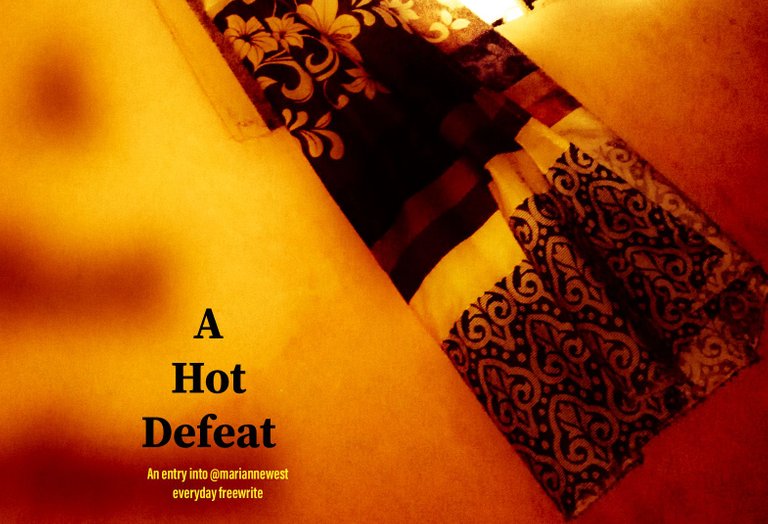 ...
Our loosing didn't deter us from cheering them up in the pitch that day. A very hot weather, hell enough to slow the best down.
For the home players, it's no big deal. We found it challenging to play such a game.
Our loss also made it the more worse.
...
...
An entry into @mariannewest everyday freewrite.
---
---