Top DeFI tokens by market capitalisation
DeFI tokens can actually be a kind of a decentralised financial applications which is confirmed to be actually running on the blockchains which is able to actually mirror the actual concepts which is successfully been made use of in the traditional banking and traditional finance.....
DeFi tokens are beginning to be able to actually shake things up in the markets.....
The DeFI purpose is to actually be able to recreate the financial services in an effective and decentralised manner, without the actual need of any third party, like the bank,etc...
Instead, individuals just really need to actually put their trust in the computer code or what is called "smart contracts" which do actually run on the Ethereum blockchain.......
With the DeFI you will be able to earn interest,also able to actually get loans,be able to trade (synthetic) assets and also do much more, without the need to actually rely on any kind of third party....
Below are the top DeFI tokens by market capitalisation..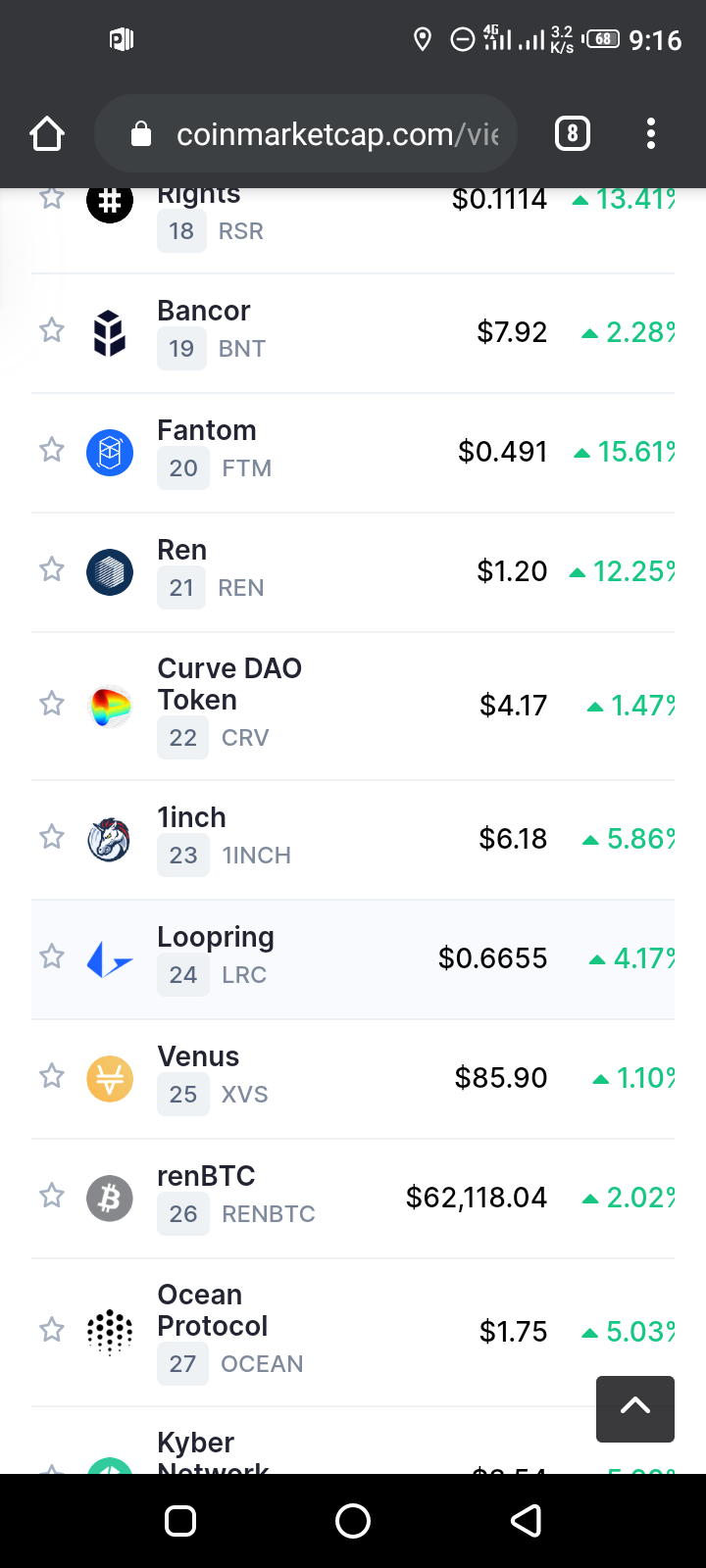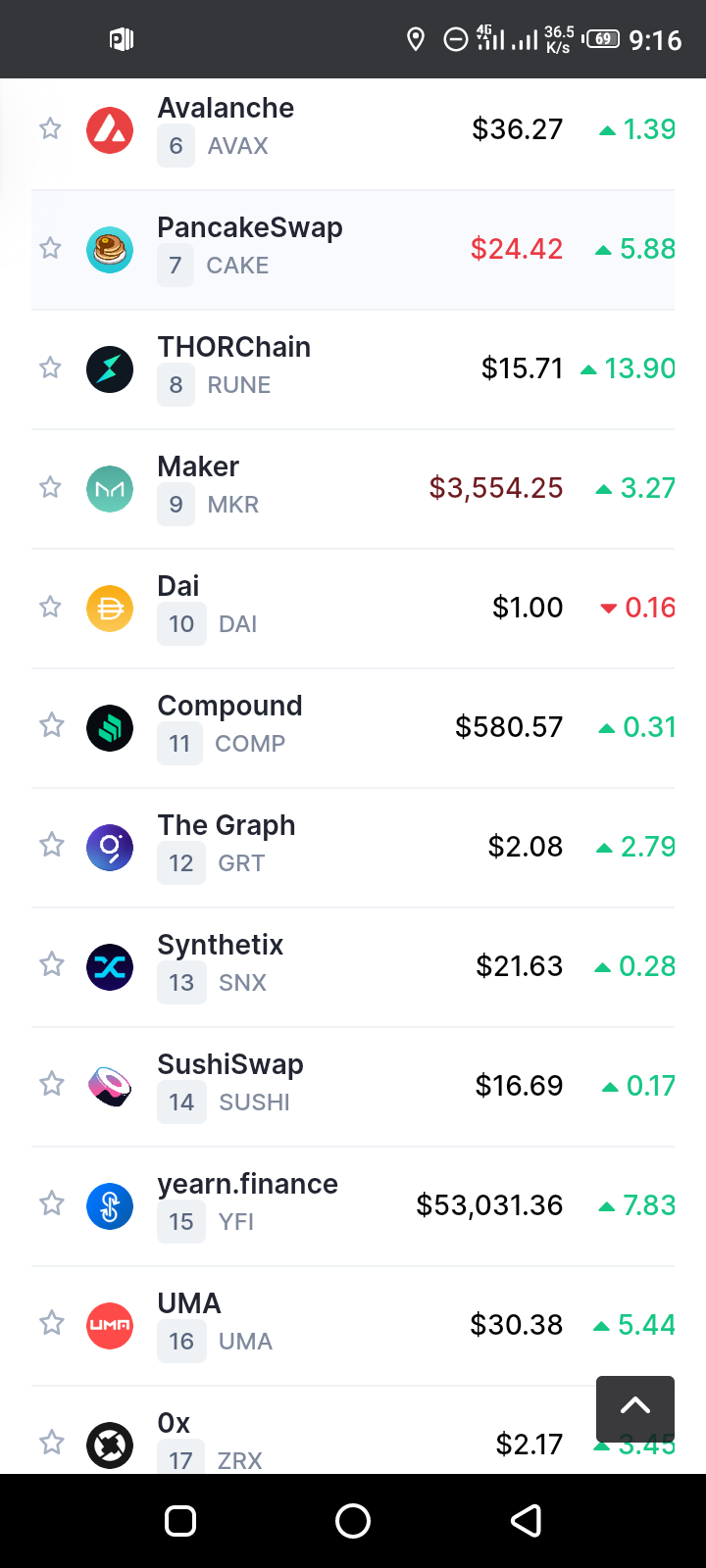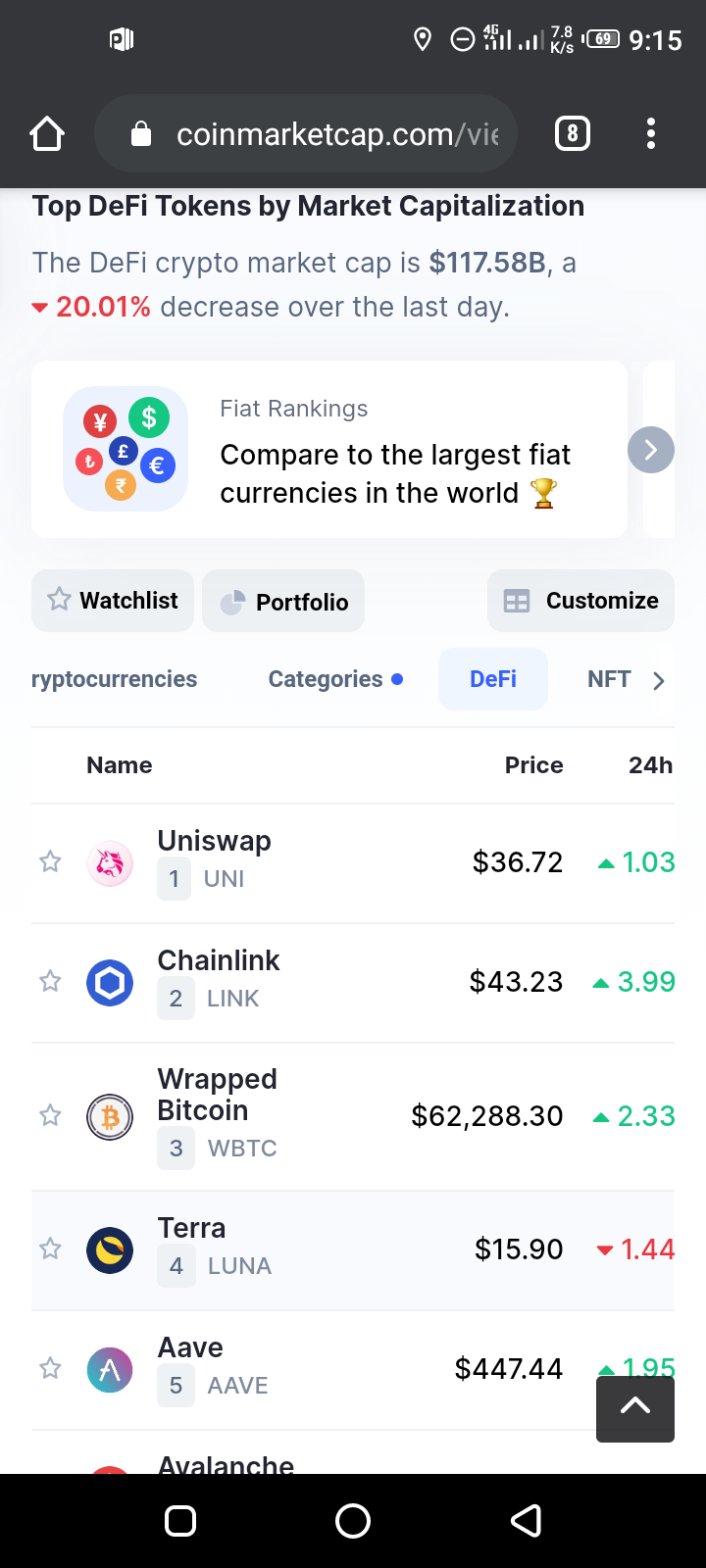 Image credit
Posted Using LeoFinance Beta
---
---