WEEKLY REPORT: BONUS-FR BONIFICATION (ENG/FR) - Cycle #24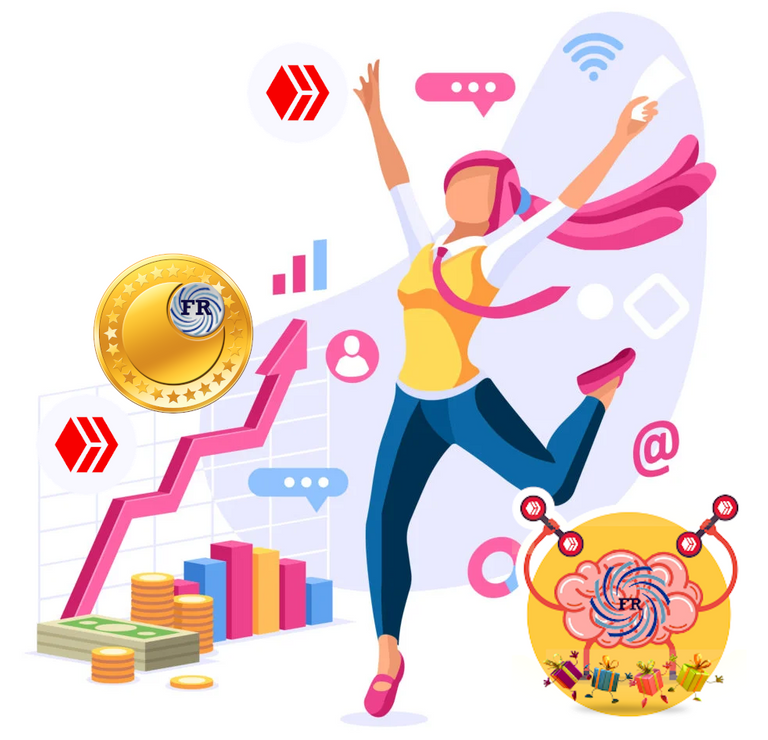 ---
---
(Every day all participants who encourage the Francophonie and who interact on one of the posts of the points-fr network (@points-fr, @tokens-fr, @challenge-fr, @loterie-fr, @multitokens- fr) also receive additional bonuses in points-fr via this account. To boost your account, you can participate every day at the 100% winning lottery with @bonus-fr or via the tags of the following second layer tokens , which are the basis of our voting power :)
(Chaque jour tous les participants qui encouragent la francophonie et qui interagissent sur l'un des posts du réseau des points-fr (@points-fr, @tokens-fr, @challenge-fr, @loterie-fr, @multitokens-fr) reçoivent en complément via ce compte des bonifications supplémentaires en points-fr. Pour booster votre compte vous pouvez chaque jour participer à la loterie 100% gagnante de @bonus-fr ou grâce aux tags des tokens de seconde couche suivants, qui sont la base de notre puissance de vote :)
| #HIVE(HP) / #BEE / #PIMP / #CTP / #LEO / #NEOXAG / #ARCHON / #CENT / #MEME / #ALIVE / #POB / #CCC / #STARBITS / #PIZZA / #STEM / #BUIDL / #SBT / #LVL / #SIM / #DEC / #BUDS / #NFTM / #THGAMING / #ENTRY / #SPT / #ONEUP / #DUNK / #SME / #GAMER / #BEATCZ / #SPS / #VOUCHER / #BRO / #DHEDGE / #FOODIE / #ECENCY / #HBIT / #BHT / #PGM / #LOLZ / #FUN / #LUV / #HUSTLER / #MEOWLEO / #WAIV / #LIST / #CINE / #SPORTS / #COM / #VYB / #WEED / #UTOPIS / #VIBES / #LASSECASH / #WINEX / #PHOTO / #LOH / #HIQS
WEEKLY, THE POINTS-FR EARNED VIA @BONUS-FR ARE CUMULATED WITH ALL THE POINTS-FR. THUS 5 PARTICIPANTS HAVING COMPLETED A CUMULATIVE CYCLE OF 500 POINTS-FR, SHARE THE GAINS ANNOUNCED BY THE WEEKLY REPORT OF @POINTS-FR
CHAQUE SEMAINE, LES POINTS-FR GAGNÉS VIA @BONUS-FR SONT CUMULÉS AVEC TOUS LES POINTS-FR. AINSI 5 PARTICIPANTS AYANT RÉALISÉ UN CYCLE CUMULATIF DE 500 POINTS-FR SE PARTAGENT LES GAINS ANNONCÉS PAR LE RAPPORT HEBDOMADAIRE DE @POINTS-FR
---
---
📑 REPORT OF POINTS-FR EARNED VIA BONUS-FR
(BILAN DES POINTS-FR GAGNÉS VIA BONUS-FR)
---
---
---
---
THEY HAVE ALREADY RECEIVED AND CONTINUE TO RECEIVE REWARDS (ILS ONT DEJA ET CONTINUENT A RECEVOIR DES RECOMPENSES)
The authors listed in this report have been enhanced thanks to one of our curators by several points-fr. If their fr-points exceed 250 points, they have already received at least 10 tips (Tip Token), at least 5 hive microvotes and at least 10 of 2nd layer tokens.
By leaving a comment on this post they will also be able to benefit from our powerful bonus system with Tip Tokens and with more than 10 other different 2nd layer tokens.
Les auteurs listés dans ce bilan ont été bonifiés grâce à l'un de nos curateurs par plusieurs points-fr. Si leur points-fr dépassent les 250 points, Ils ont déjà reçu au moins 10 pourboires (Tip Token), au moins 5 microvotes hive et au moins 10 tokens de 2ème couche.
En laissant un commentaire sur ce post ils pourront en plus bénéficier de notre puissant système de bonification avec des Tip Tokens et avec plus de 10 autres tokens de 2ème couche différents.
---
---
💪 OUR INCENTIVE BONUSES
You too receive rewards by leaving messages of encouragement and taking advantage of the same bonus system of more than 10 differents 2nd layer tokens and our tip cascades.
💪 NOS BONIFICATIONS AUX ENCOURAGEMENTS
Vous aussi recevez des récompenses en laissant des messages d'encouragements et en profitants du même système de bonification de plus de 10 tokens de 2ème couche différents et nos cascades de pourboires.
---
ABOUT (Pour comprendre le système) POINTS-FR
---
---
📢 CONSEIL POUR OPTIMISER VOS GAINS
Cette page est spécifiquement adaptée et optimisée pour les tokens de 2ème couche que nous utilisons pour vous récompenser.
✒️ En déposant, vos commentaires sur cette page, vous augmenterez automatiquement vos récompenses (leur vitesse et leur puissance).
💌 Pour nous encourager, vous pouvez aussi voter pour cette page, mais rien ne vous y oblige.
---
---
Vous pouvez aider à augmenter le pouvoir de vote de nos curateurs et en plus bénéficier de leur puissant système de bonification de plus de 10 tokens de 2ème couche différents.
Vous pouvez aussi bénéficier de notre système unique de gestion par délégation de vos tokens. (Comprendre et profiter des offres de tokens-fr)
---
---
---
---
NOTRE COMPLEMENT D'OFFRES
En plus et pour encourager les partenaires et les participants, ce post offre :
10 points-fr aux sélectionnés qui ont laissé un commentaire;
10 points-fr aux partenaires ;
5 points-fr à tous les intervenants qui récompenseront, au moins, l'un des auteurs des commentaires de ce post.
---
---
Cumulez facilement les points-fr
Récompense d'engagement des Francophones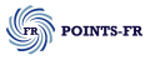 ---
---
🚩 REMARQUES / REMARKS
The @bonus-fr post is a booster for 2nd layer tokens. This account prefers to offer you the rewards with the following tokens in order to use them for their respective functions.
hive-101255, lassecash, challenge, lottery, fun, lolz, meme, tribes, neoxian, cent, pimp, photography, archon, pgm, alive, aliveandthriving, creativecoin, proofofbrain, vyb, waiv
---
Aucun compte ne peut demander de gains s'il n'a pas cumulé 500 points-fr
No account can request earnings if it has not accumulated 500 points-fr
---
---
---