XMAS MENU - Boxing day 2021 sunset joy after UNGRATEFUL RELATIONS WHO RUINED XMAS as best they could
Today's lovely sunset was needed to calm my mind after xmas with the family.
I love it when the dark clouds come over the lighter sky, such pretty patterns of blue and grey.. i even prefer these colours to the orange skies.
anyway I was so unhappy with how xmas turned out.
i spent so much time and money trying to make a nice day and it all went to poop.
ungrateful sour people.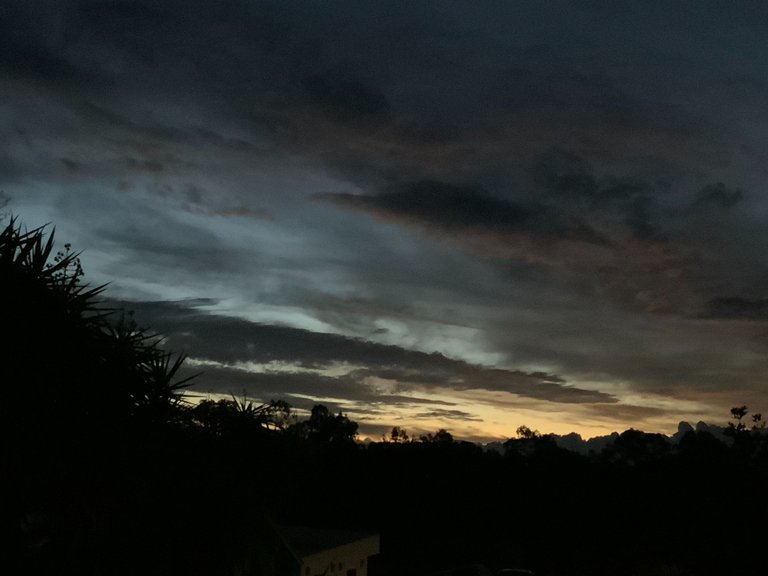 BOXING DAY blog
Well xmas was a bit crap really... rather a let down
I went all out to cook a lovely meal like spent $1500 on food and decorations to try and make an effort.
half past midnight xmas eve i was searing all the beef, and i was up at 5am to start the turkey. and cooked all day and all day xmas eve too...
spent hours sourcing ingredients for my sisters "allergies"
THE MENU
slow cooked melt in your mouth beef
Roast turkey with home made stuffing
baked orange glazed ham which was like $86 just for the ham
home made 2 hour gravy with a 30 min clean up as its all sieved several times
roast spuds that took 2 hours
veges
breads, hot baked rolls
another gravy
mince piece
xmas pudding
cream
custard and ice-cream
icecream log
mini home made berry pavlova
a fruit platter
home made chocolates
Starters was champagne
salmon with capers and cream cheese on crusty bread
melon fruits and my husband carved swans out of apples.
no one ate this as they didn't arrive at the start time. baby drama... but still.. its xmas make an effort to organize yourself
Ungrateful relations
my father in law (who is very unwell with cancer) vomited it all up loudly in the middle of dinner. which annoyed the rest of everyone greatly. They were all worried about covid... i'm like... OMG... i TOLD you about this first. My BIL accosted me and double checked he was not infectious.. after i told him twice it was all ok. I mean we are only a doctor and nurse... what would we know..
despite me obviously being rushed off my feet not even in the dining room eating my sister did not even so much as pour her own drinks and even left the high chair full of food for me to clean out (my kids dont use it). No one helped with a single dish. not one. Except my husband, but he was really busy dealing with our small ones and trying to keep conversation at the table.
THEY DIDN"T EVEN SAY THANK YOU
I guess i didn't do it for their thanks... but ya know what....??? that would have been really nice folks..... really nice...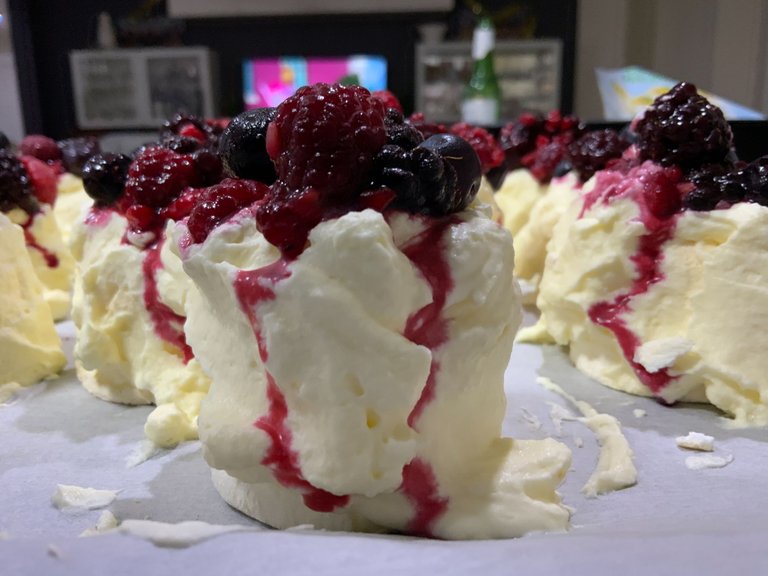 Pavlova with tiny bit berry liqueur and cream and berries.
---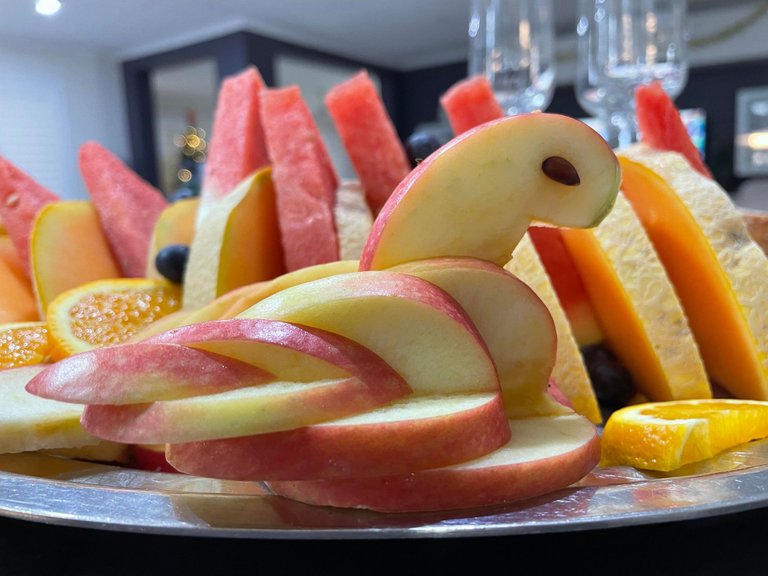 i mean obviously no effort was made by me to do something fancy... lol
i got one compliment on the beef... but no mention about anything much else. Certainly no comments of grattitude for the hours of work. or the cost of about $150 (minimum) a head (They turned up 30 mins before the lunch bearing a pack of bread rolls and 10 pieces of sweets. ) AND a bottle of nice wine...They did however bring my kids a nice gift. Which was lovely. BUT
i got to the table late ( they could see me in the kitchen working my arse off) and was shoving in some food finally. My BIL had already finished and was looking at me eating my very small main course in a hurry and asked "are you actually serving any desert..?"
I was so shocked i stopped eating to get him desert which was not up to standard because i had not made something specific for my sister. He was like... well... there is nothing for her to eat
(My arse there bloody well was) i kept every single packet.. and checked every single thing for her blasted allergies with barely a thanks. Had you allowed me to eat my dinner and "serve dessert" that would have been ok... but they seemed too anxious to go away that i just panicked and didn't even serve everything. He even left the table before i had even sat down to EAT MY desert,
I guess i was in total shock that i was being treated like a servant on xmas day in my own home
anyway, i WON"T be doing that next year, they will have to fend for themselves. They won't understand why i'm not inviting them and it will be a total shock having to feed themselves.... lol.... I don't think they realized they were being so rude, just used to having someone that does it all for them. It never occurred to me that they would expect me to "stand in" for my mother who left us this year.
anyway, i'm just still in shock over the whole event... i mean i know we got the left overs and will be eating them for days.. but still... i feel rather put out...
anyway i finally got a couple of moments to myself after everyone had gone and got some lovely photos of the sky,
i'll try and destress and keep this as a reminder NOT TO INVITE THEM NEXT YEAR AND NOT TO DO ANOTHER BLASTED THING TO TRY AND BE A GOOD FAMILY MEMBER... lol... i'm
ALL OUT OF FUCKS!!!
Ive been asking my husband all day if i was being too sensitive ... he assures me i most certainly was not.
I want a record of the day in sunsets. A reminder of the pretty things in the world and the sky is just so beautiful. When my garden is all planted perhaps i will find more there too.
Anyway here are the photos from the day today: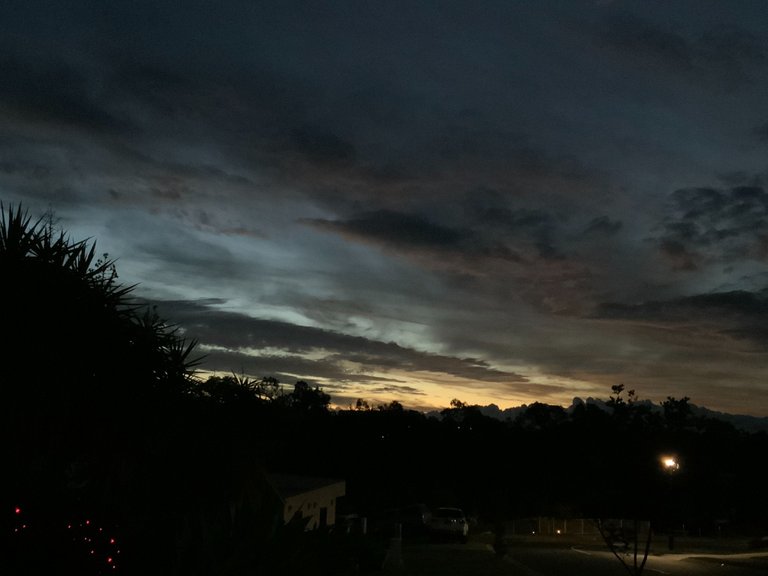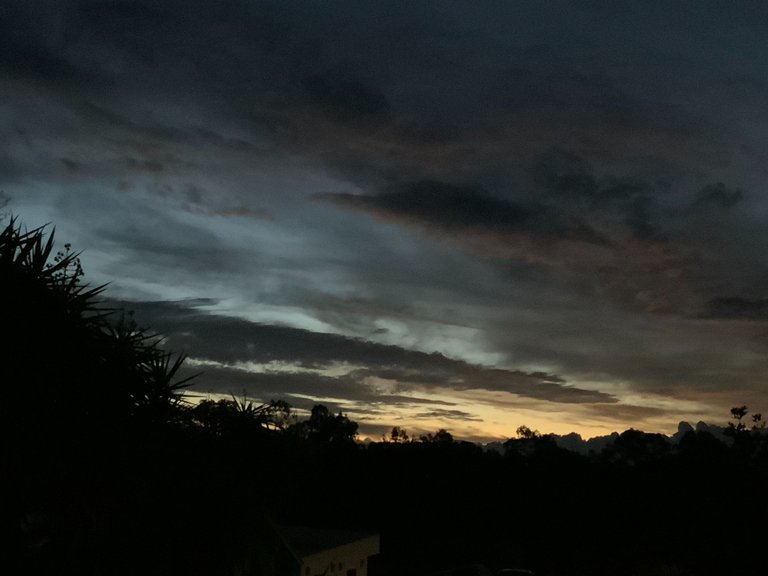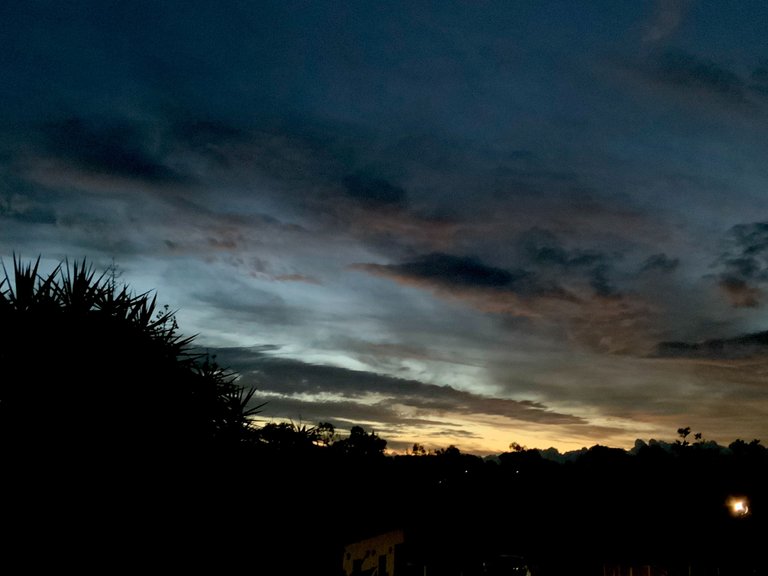 ---
Anyway thanks so much for stopping along and reading my posts I am just loving my HIVE experience so far. Such a fun platform for sure.
For those that don't know my i'm currently focusing on Daily painting and somewhat amusing my self and my family with Acrylic pouring.. lol.. i wish i had a separate studio for that as it is so messy.
My other HIVE interests are:
cooking
sunset photography (i take photos of the sky every night)
Art
Graphic Design
Gardening (just a smidgion)
Ballet
Sewing - I make Tutus and ballet costumes too...
Here are a couple of snaps of some of the stuff i do outside what you see up in the posts above.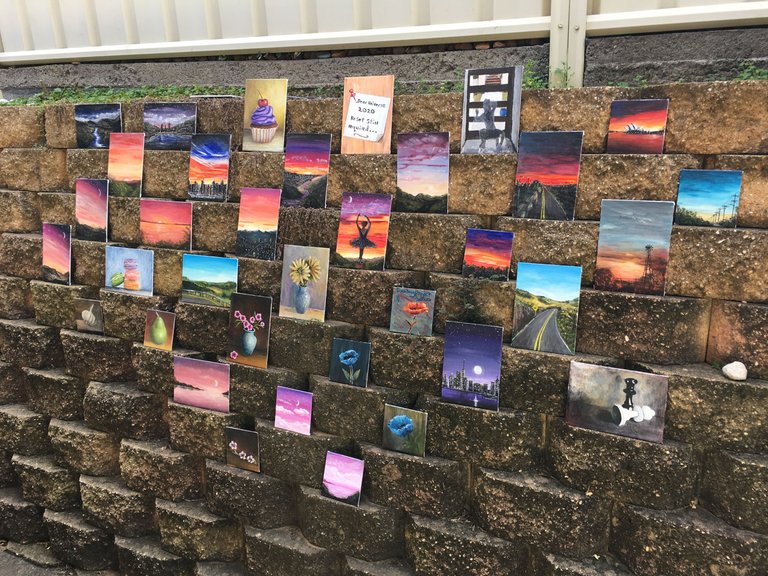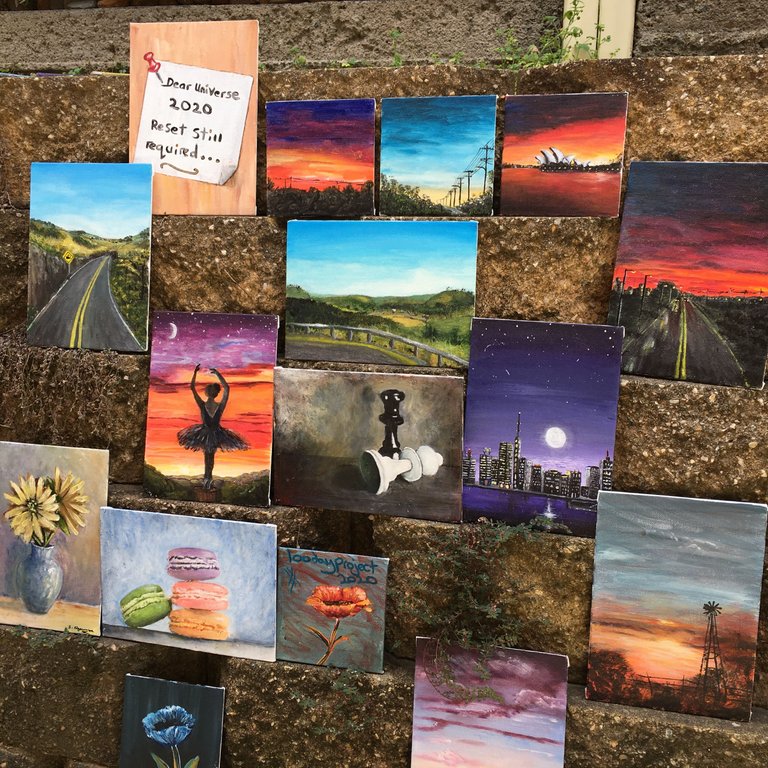 LOVE AND LIGHT
BLINGIT
---
---