VIEW FROM THE BALCONY - How could this not restore you to your very inner core...
My Parents Balcony
So my Parents decided a sea change - or rather in this case a mountain change was in order.
This is the view from their balcony looking down over their property.
They are restoring every inch of this 200 year old garden. It was very abandoned and over grown. I have been helping them with the social media side of their garden restoration. They are about 4 months in.
Mum is trying to restore it the way it was. Carefully pruning roses older than she is to try and save them. trying to use plants from the time and varieties that would have been available.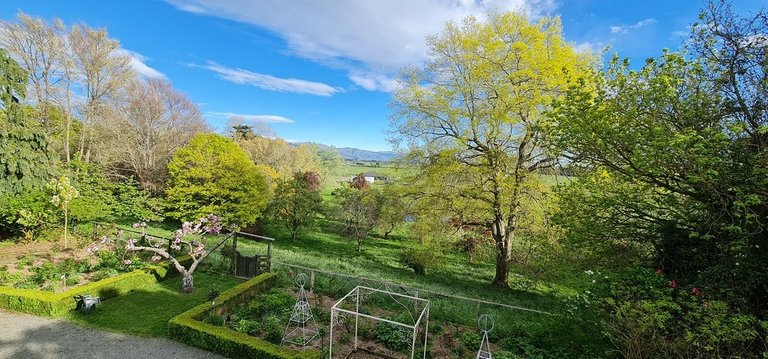 ---
Here is the Garden from down low.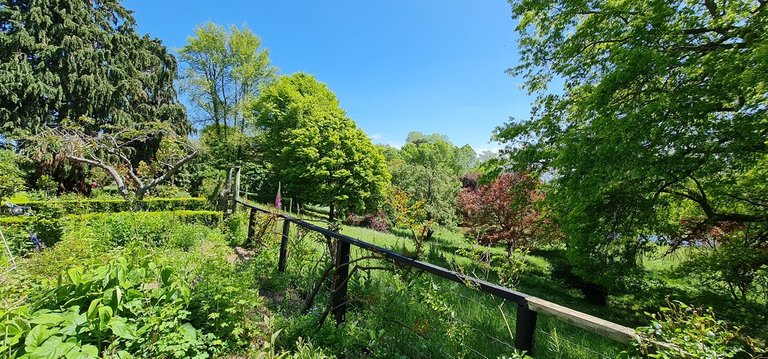 ---
This is the other side of the Paddocks - lucky Liberte (the horse)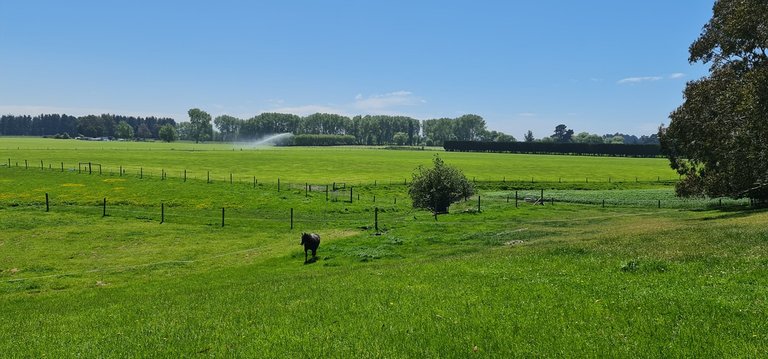 ---
My mum is a gardener... can't you tell...
This is the new house only 4 months into the garden reno. It was derelict and abandoned when they arrived.
they have worked every spare second in it since. They have a fruit orchard, vegetable gardens, a DAFFODILL field... that is total to die for... new greenhouses... the paddocks and horse runs.
I really wish this was MY garden to plant in... I am so envious of their daily surrounds. It makes me really keep going to create some paradise here too.
thanks for looking folks
SARAH
---
Anyway thanks so much for stopping along and reading my posts I am just loving my HIVE experience so far. Such a fun platform for sure.
For those that don't know my i'm currently focusing on Daily painting and somewhat amusing my self and my family with Acrylic pouring.. lol.. i wish i had a separate studio for that as it is so messy.
My other HIVE interests are:
cooking
sunset photography (i take photos of the sky every night)
Art
Graphic Design
Gardening (just a smidgion)
Ballet
Sewing - I make Tutus and ballet costumes too...
Here are a couple of snaps of some of the stuff i do outside what you see up in the posts above.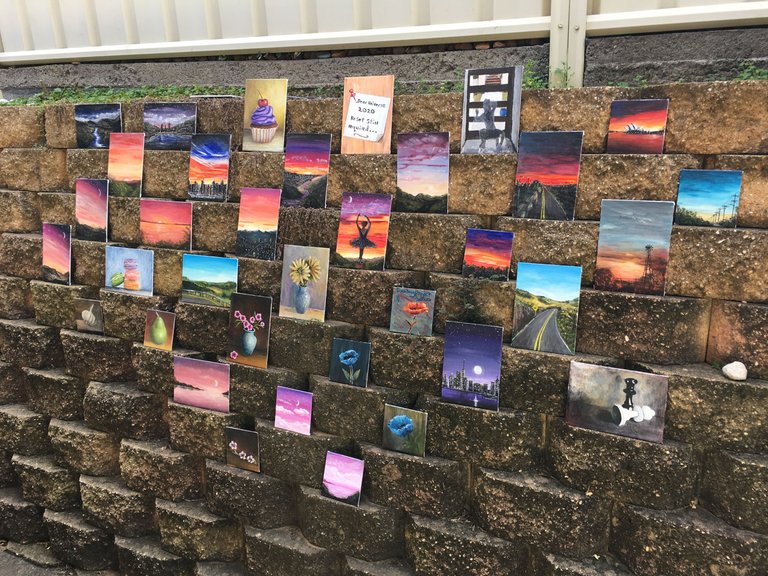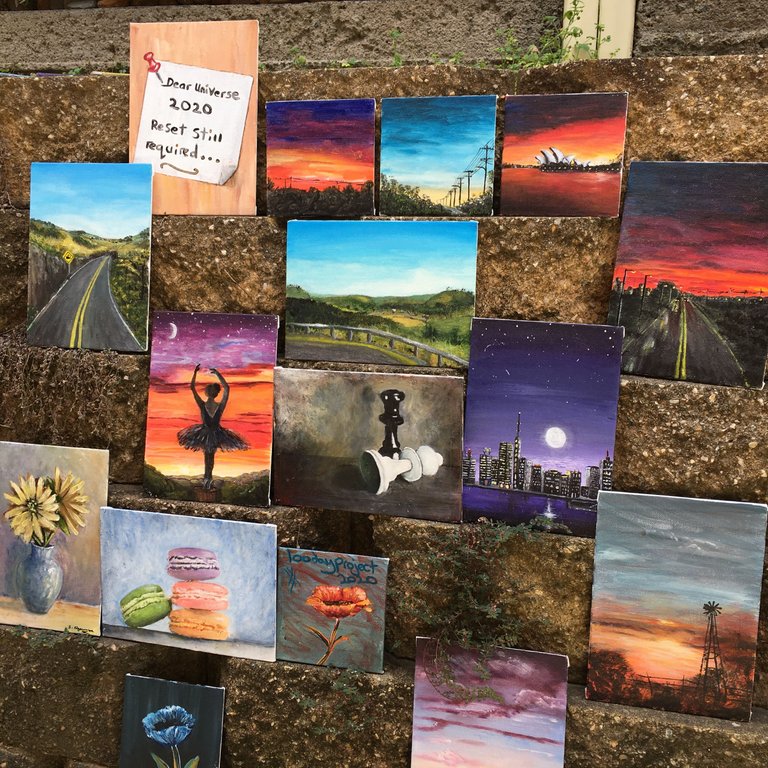 LOVE AND LIGHT
BLINGIT
---
---