PEARS PEARS PEARS ... No idea why i like painting pears..
Hi Folks just sharing some of my pear paintings.
although, the apples one behind had a mishap with the cat... can you see... i'm very sad.
these are both oils and the back one is on a piece of primed wood and the bottom one is just a cheap canvas panel board.
It was the tester for a piece that i think i shared a couple of months ago actually.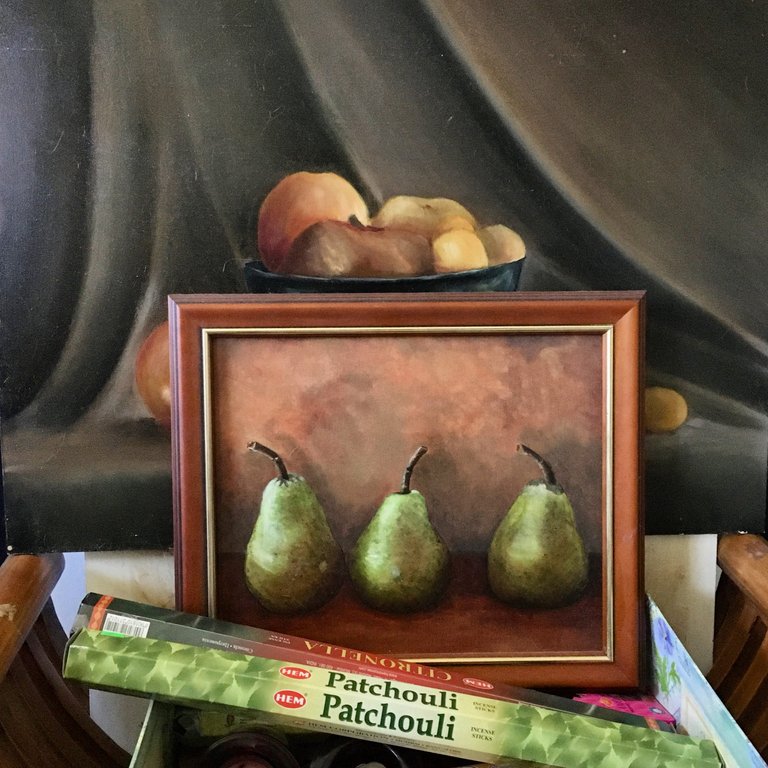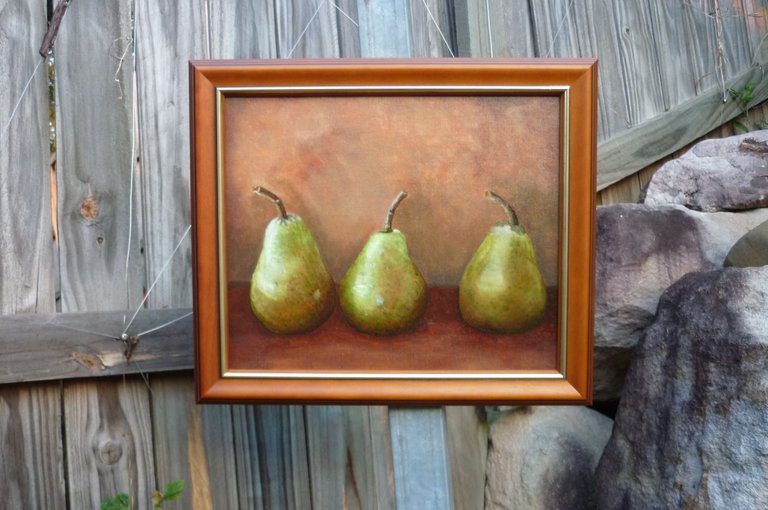 Anyway thanks so much for stopping along and reading my posts I am just loving my HIVE experience so far. Such a fun platform for sure.
For those that don't know my i'm currently focusing on Daily painting and somewhat amusing my self and my family with Acrylic pouring.. lol.. i wish i had a separate studio for that as it is so messy.
Some more contemporary work...
I must write a post about this one i think...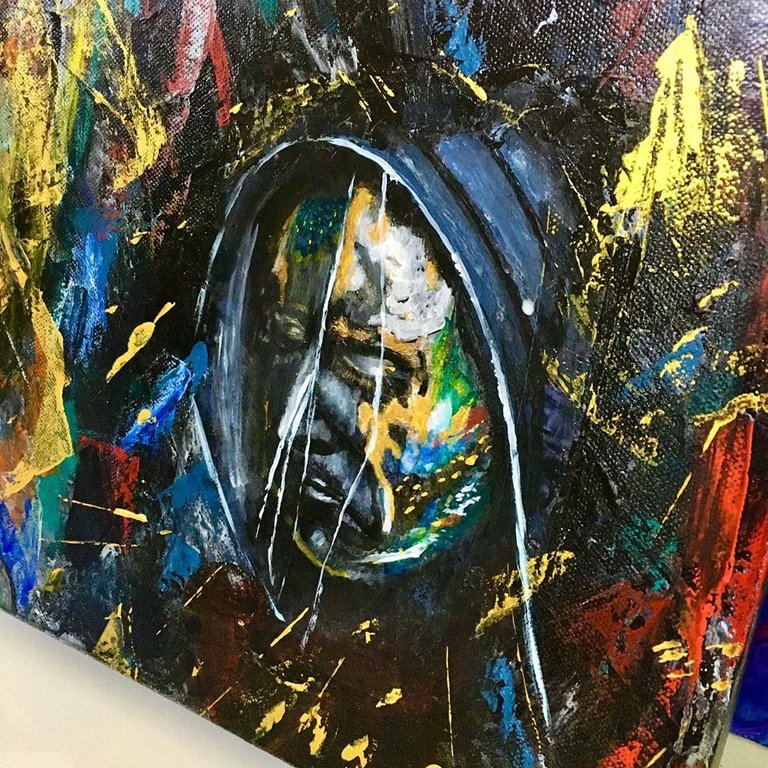 My other HIVE interests are:
cooking
sunset photography (i take photos of the sky every night)
Art
Graphic Design
Gardening (just a smidgion)
Ballet
Sewing - I make Tutus and ballet costumes too...
Here are a couple of snaps of some of the stuff i do outside what you see up in the posts above.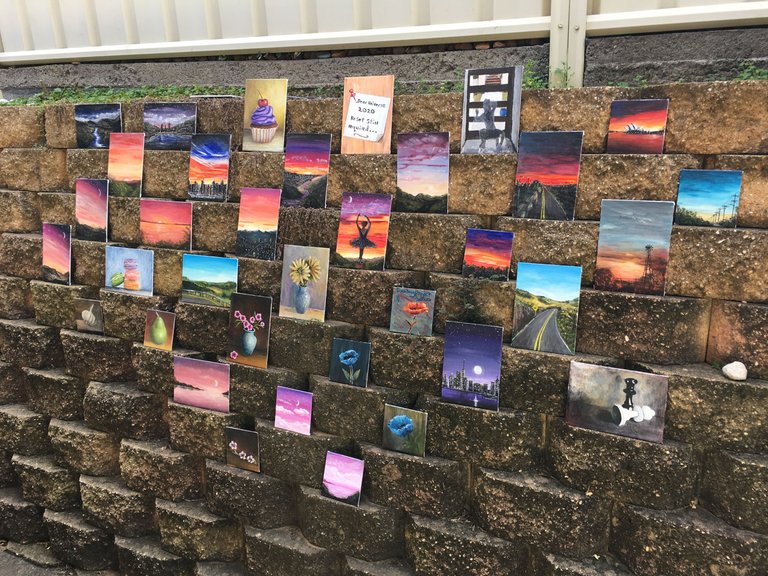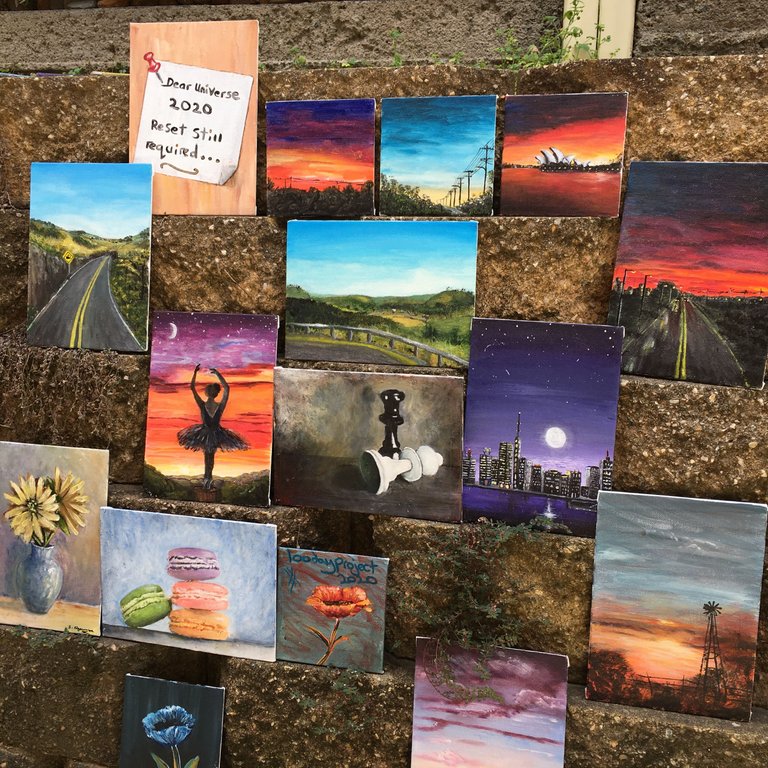 LOVE AND LIGHT
BLINGIT
---
---