Everyday a sunset - Sunset in the suburbs - NEW CAMERA for the win :-) lol
New Phone Feels
So for those of you that don't know, i take photos of the sky every night.
well i try to anyway.
So i have managed to grab a new phone camera.. my old one was a iphone 6S lol.... i got it in 2016 so it is VERY OLD... lol... Its so much easier to take nice photos with a better camera :-)
very excited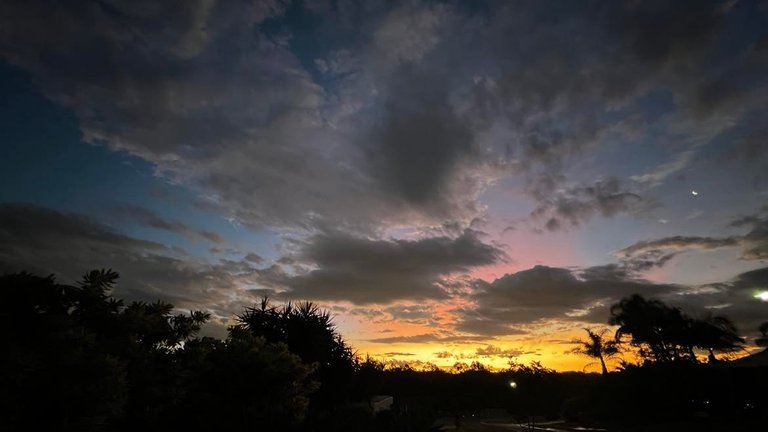 I want a record of the day in sunsets. A reminder of the pretty things in the world and the sky is just so beautiful. When my garden is all planted perhaps i will find more there too.
I normally just simply run out to the road when the sunset is happening and snap whatever i can. Due to kids and things i can't easily go exploring which is sad... but also nice tor try and get different skies in the same place.
Anyway here are the photos from the day today: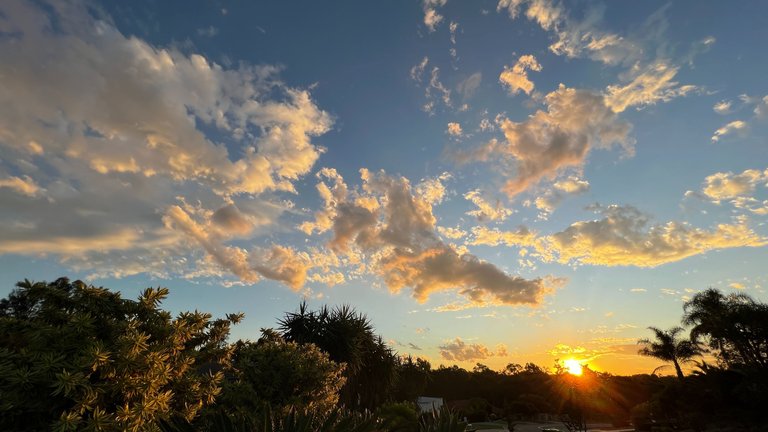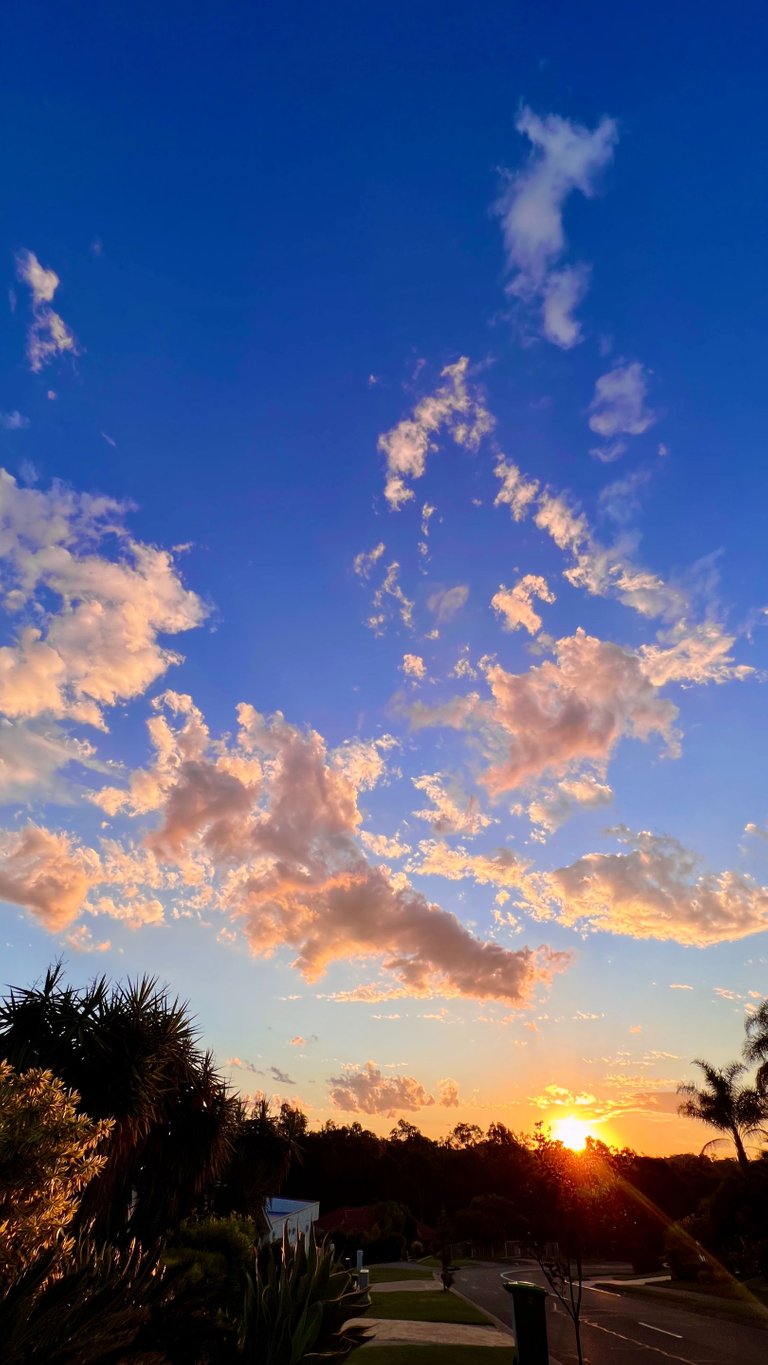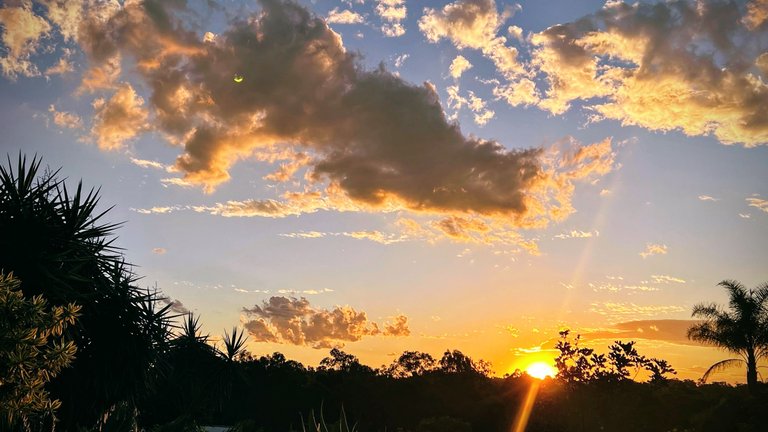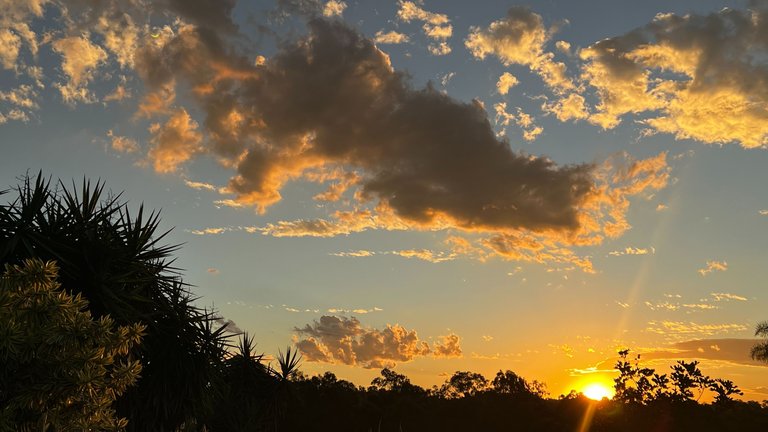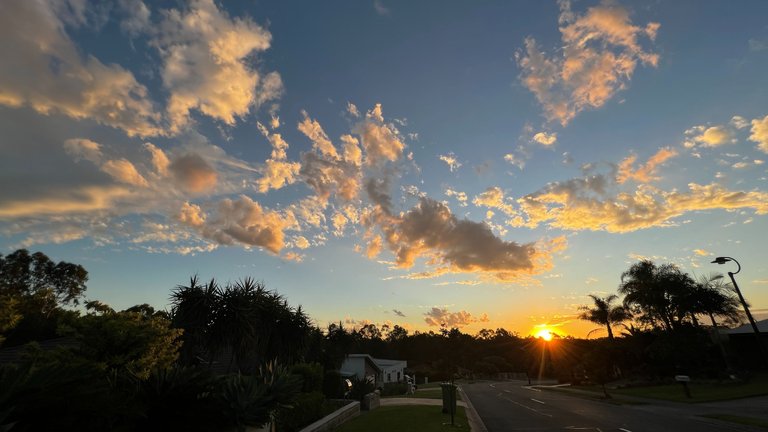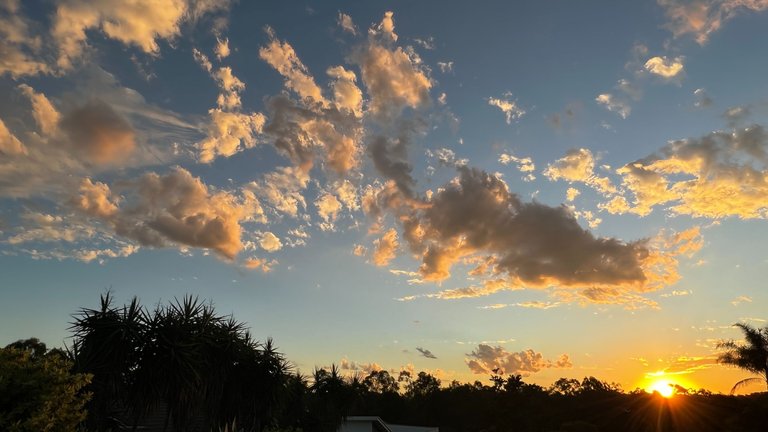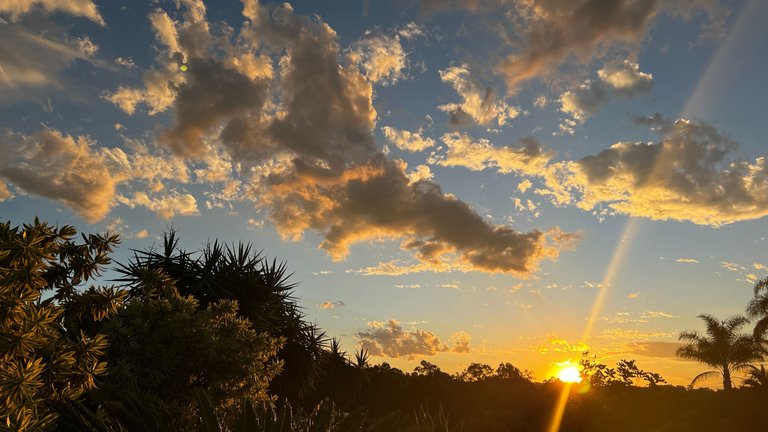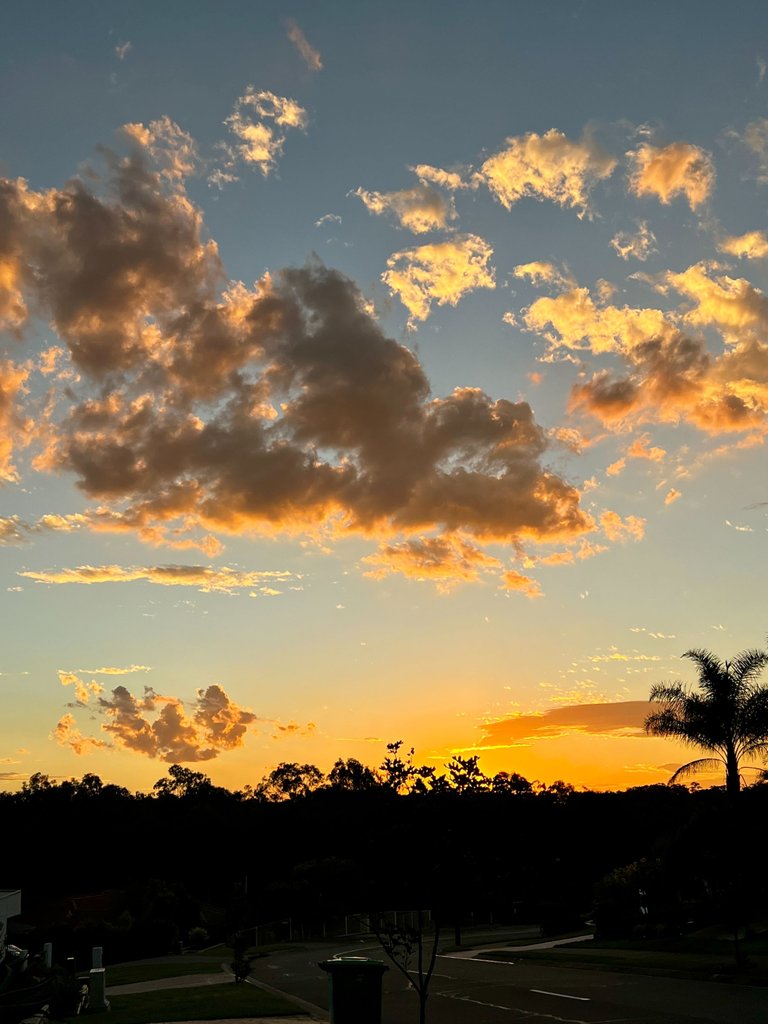 ---
Anyway thanks so much for stopping along and reading my posts I am just loving my HIVE experience so far. Such a fun platform for sure.
For those that don't know my i'm currently focusing on Daily painting and somewhat amusing my self and my family with Acrylic pouring.. lol.. i wish i had a separate studio for that as it is so messy.
My other HIVE interests are:
cooking
sunset photography (i take photos of the sky every night)
Art
Graphic Design
Gardening (just a smidgion)
Ballet
Sewing - I make Tutus and ballet costumes too...
Here are a couple of snaps of some of the stuff i do outside what you see up in the posts above.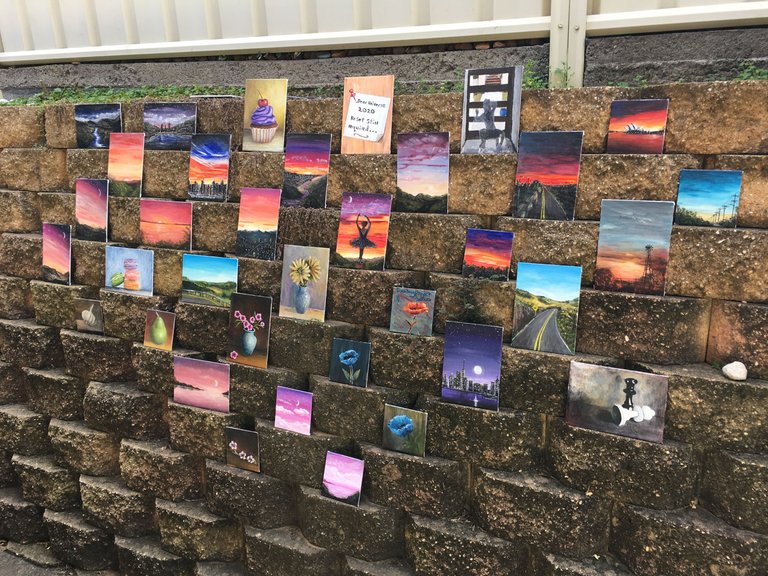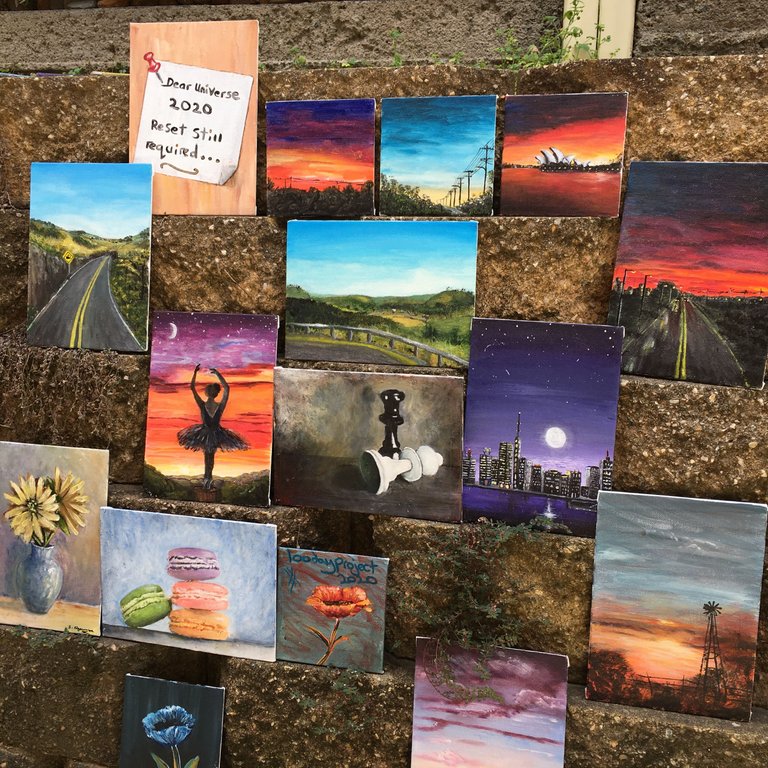 LOVE AND LIGHT
BLINGIT
---
---