Ingemar Johansson| The Swedish Boxing 🥊 Beast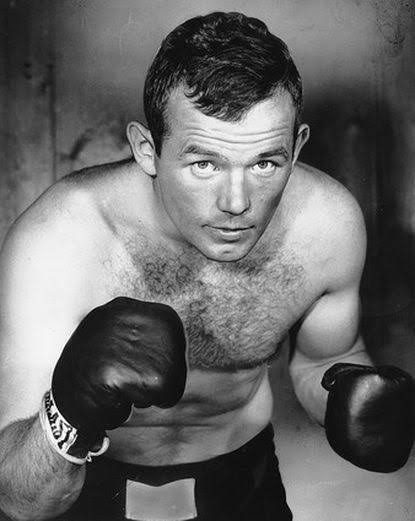 Source
Hello Boxing enthusiasts. In this week's column I'm going to talk about Ingemar Johansson, He Is nicknamed the "Ingo" and he was a Swedish professional boxer and heavyweight division world champion in 1959-1960. Ingemar is from Sweden, and was born in 1932. Actually The beast tried his luck in other sport before jumping to the boxing world and again, Johansson's introduction to professional sports was not very well regarded. Many boxing fans actually did not know this boxing icon competed and was disqualified for running what would later become Olympic champion Ed Sanders, at the 1952 Helsinki Olympics, under the heavyweight category. He later won the silver medal in an Olympic event, talk about Never Given up his dreams to become an Olympian medalist. Moving back to boxing.
When Ingemar Johansson returns to boxing He fought with the then champion 🏆 Franco Cavicchi and won the European Heavyweight Championship (EBU) against him in 1956 and it was magically won in the 13th round by way of KO. After Johansson, he successfully defended his title against Britain's Henry Cooper in 1957, beating him in the fifth inning by KO. he then also defended his title against Joe Erskine, in February 1958, winning it in the 13th episode by TKO. Johansson earned the points he needed to go for the heavyweight world title by beating Eddie Machen in the first round via KO. After that, Johansson signed to perform an evening against American Floyd Patterson.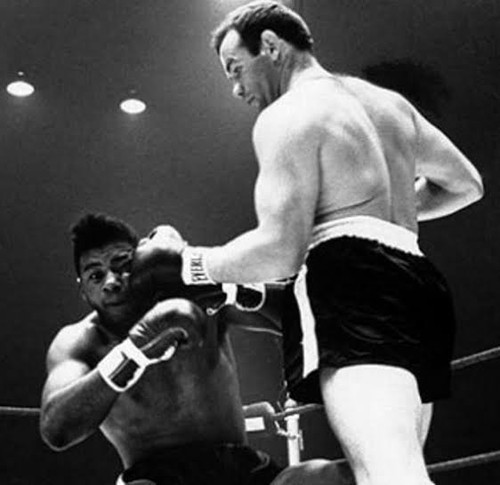 Source
The contest between Johansson and Patterson finally took place on June 26, 1959. The fight with Johansson was one of the best fights fans has ever seen, Johansson spent the first two rounds of the match shooting quiet Jabs with his right hand. In the third round, Johansson hit a big hook that Patterson blocked with his right hand. When he brought his right hand close to his jaw, Johansson fired his fists and Patterson fell to the mat. Johansson beat Patterson like this in the third round, with a tremendous KO. The Swede was a colorful figure in New York, USA, while training for the fight. Johansson trained at the Catskill resort, Grossingers.
They both signed for a rematch fight. The bout was played in June 1960. Patterson beat Johansson with an unforgettable left hook in the fifth inning via KO. He became the first boxer to regain the title of world champion. The blow caught Johansson unguarded, in the jaw. But finally there would be another rematch. Patterson and Johansson fought once more on March 13, 1961. Although Johansson appeared to be in worse psychic condition, given his fights with Patterson, he grabbed Patterson asleep in the first round and sent him to the mat. But Patterson managed to get up to land a left hook, which would send him to the canvas. Patterson won in the sixth chapter by KO.
After that fight Johansson returned to Europe, and managed to get the European crown, by beating Dick Richarson, in June, 1962, in the eighth inning by KO. Around this time Sonny Liston achieved the crown of heavyweight champion of the world, beating Patterson. Johansson beat Emilie Bentz, Lloyd Barnett, Werner Wiegand, Kurt Schiegl, Guenter Nurnberg, Heinz Neuhaus, Wim Snoek, and Brian London, among others. Johansson's last fight was against Brian London, on April 21, 1963, defeating him in an evening 12-round by cards decision. He retired in 1963 and was called one of the greatest punchers of all time. The beast passed away in his hometown, Sweden in 2009. He will surely be remembered by the boxing fans.
---
---