Boxing 🥊 Legend| Kid Gavilan de Cuba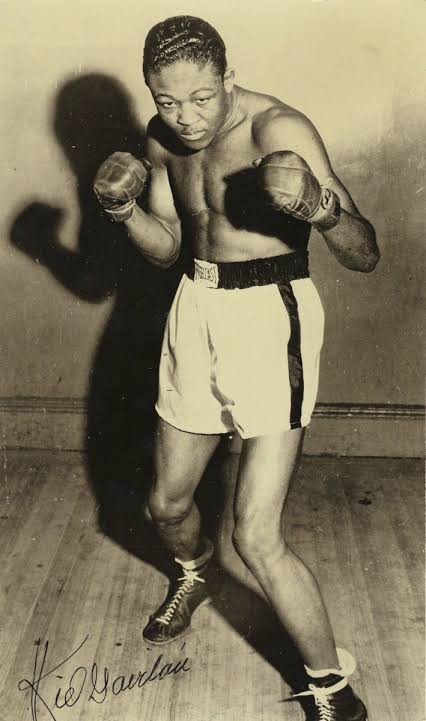 Source
Hello guys, hope you making more profits in this crypto bull run?, Remember to diversify...
I am here again to talk about an unforgettable boxer named Gerardo Gonzalez aka Kid Gavilan whose record was 108 (28KO) -30-5].
He was born on January 6, 1926, in Camagüey, Cuba. He was a Cuban boxer and he is loved by the cubans and specially known for his deadly surprise finno attacks on his opponents, he was a world champion in welterweight from 1951 to 1954 and he began his professional career on June 5, 1943, when he beat his compatriot Antonio Díaz in the fourth round, via UD, the fight was held in the Arena Cristal of Havana, Cuba. His first six matches were held in the same city and he later fought another in Cienfuegos, Cuba, but he returned to Havana to win three more matches.
After 14 fights he left Cuba and fought against the Mexican Julio César Jiménez, for the first time outside his country, winning in chapter 10 for UD, this fight was held at the Arena Coliseo in Mexico City, where he fought on two other occasions. . He fought against Mexican Carlos Malacara, where he suffered his first defeat by MD and shortly after had the rematch in Havana, where he defeated by UD. His first fight in the US was on November 1, 1946, when he beat Johnny Ryan, in the fifth episode by KO, in New York.
In 1950, he beat Billy Graham, Sonny Horne, Johnny Greco, Bobby Mann, Phil Burton, and Tony Janiro among others. In 1951 after beating Tommy Ciarlo twice, once by points and once by TKO, he finally became world champion on May 18, when he beat Johnny Bratton and thus won the world welterweight title, in 15 laps per YOU. He defended his title against Graham, for the first time, winning for SD and then fought four bouts without exposing the belt to end the year, including a victory over Janiro by TKO and a draw against Bratton.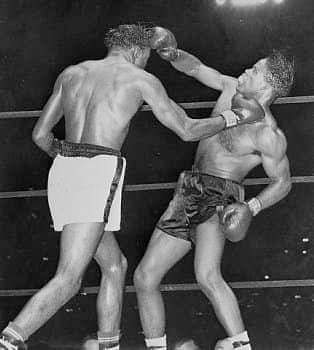 From that moment until 1958, the date on which he retired, he had good and bad moments, he lost to Argentine Eduardo Lausse, Tony DeMarco, Vince Martínez and Gaspar Ortega, but he also beat Ortega himself and Chico Vejar, among others. He lost to Yama Bahama by UD on June 18, 1958 and never fought again, announcing his retirement on September 11 of the same year. Gavilán was one of the few boxers who was never knocked out in his professional career.
Gavilán's manager was Yamil Chade, part of Lebanon, part Cuban and who lived in Puerto Rico. Chade has also directed the careers of Wilfredo Gómez, Wilfredo Benítez, Carlos de León and Felix Trinidad among others. It should be noted that he popularized the "bolus punch", which consisted of circulating the arm like a fan before launching the blow, puzzling the opponent. In 1966 he was inducted into the Boxing Hall of Fame. He passed away in Miami, of a heart attack at age 77, on February 13, 2003.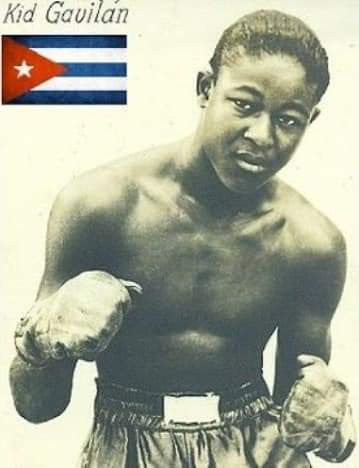 He will forever be remembered as an unforgettable legend who made boxing more interesting to watch for fans.
---
---