Hive PUD5
It Is Time For Another Power Up Day!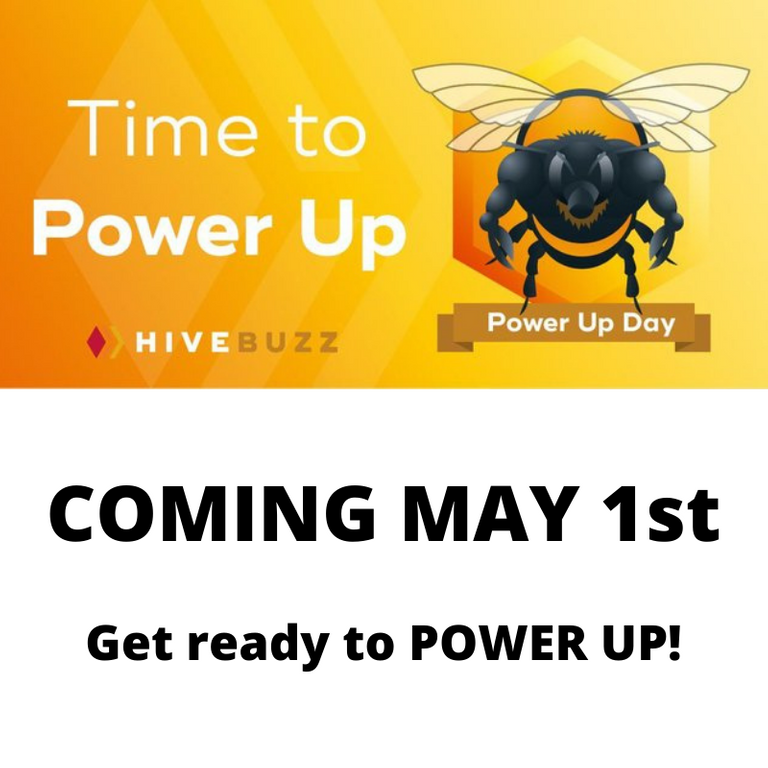 Hive Power Up Day happens on the first of every month. Those who are able to, can take this time to power up some Hive, and/or cancel their power-downs and pause trading/selling for the 24-hour span of the day.
If you post about your power up then you will qualify for prizes based on the criteria below.
*Your reputation must be above 39 and below 70.
*Your total Hive Power (before the 1st) must be more than 100 and less than 8000.
*You must power up at least 10 Hive on May 1st.
*You must write a post about your power up on April 1st (your local time) with the tag #HivePUD

There are many benefits to Powering Up your HIVE. You get increased voting power, you earn more curation rewards, you earn interest on your HIVE power and you can earn by delegating your HIVE Power.
This starts May 1, 2022
Go to https://hivebuzz.me for official clock!
Good Luck!
Until next time,
John Novak
Programs I Endorse
Click Track Profit
ListNerds
Traffic Wave
---
---