What Should We Really Expect From Cardano?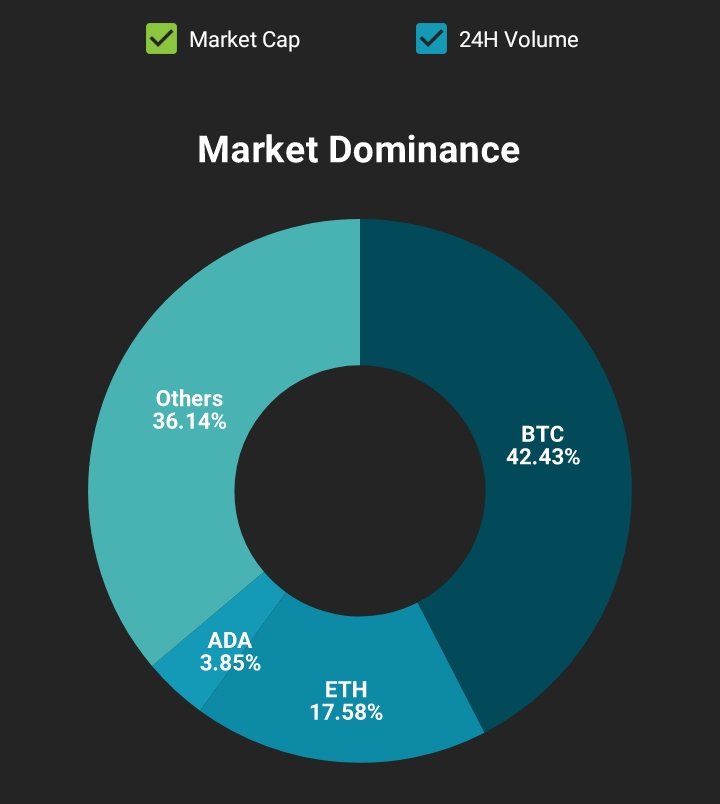 I admit that I've intentionally ignored Cardano (ADA) time without numbers, also been very lazy to write about it even though I've had the urge to, a long time ago, my lazy self kept procrastinating and it has finally made its way to my blog today. Well, a change of mind is definitely triggered by something and in this case, the pie chart above is my reference. A few days back I recall buying ADA from a retailer, he needed money so I bought from him, but immediately sold it off because of the structure of the market at that time. I was expecting a correction, and I was right, there was one which would have placed me at a loss. However, would that really matter now?
Actually, it wouldn't because Cardano is worth a few cents more at the time of writing. Being worth more is obviously not the reason for my sudden interest to publish this, it's more about the spike in ranking that has placed it at the 3rd position after BTC at first and Ethereum at Second. Its sudden volume trade that's gained it a market dominance of 3.85% is a hint to how far it could likely fly. It has surpassed BNB but let's see how long it could hold off, right now it's still cheap being worth just a little above $2.50 but I'm not sure if that's a good thing against its already attained volume trade, just maybe $5 - $7 is a realistic price.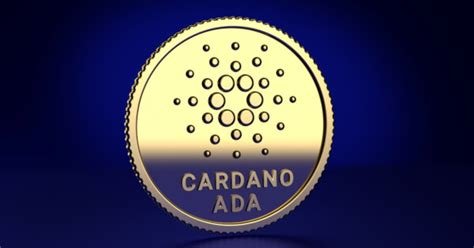 Nevertheless, what's Cardano and what should we expect from it?
It was somewhat a joke some months back when the shilling was going on by its founder Charles Hoskinson, but now, people tend to be more interested prior to its new smart contract that was promised a release in the second quarter of 2021.
"Cardano is one of the biggest cryptocurrencies by market cap. It's designed to be a flexible, sustainable, and scalable blockchain platform for running smart contracts — which will allow the development of a wide range of decentralized finance apps, new crypto tokens, games, and more."reference
Cardano uses a unique proof-of-stake consensus mechanism called Ouroboros, as opposed to the energy-intensive proof-of-work system. POS replaces miners of POW with validators. Cardano is a lot more like Ethereum, which some investors have hinted that it could be the Ethereum killer. However, Charles Hoskinson who's the founder of Cardano and former co-founder of Ethereum believes the only Ethereum killer was Ethereum 2.0. Due to the recent popularity of the network, investors now find it to be a honey pot, especially at this time of a total outrageous bull circle everyone expects.
Cardano aims to build a secure and scalable network where developers can build on, and with the smart contract release in second quarter of 2021, it's one out of a few reasons Cardano would become the next in the line of thousands of dollars worth of Cryptocurrency. Coin Cloud, founded in 2014 in Las Vegas, Nevada, with over 3,000 locations nationwide, added ADA to their cryptocurrency machines, saying it has a strong community and as they are committed to bring top performing cryptocurrencies closer to the world, the founder, Chris McAlary saw ADA fit of being added as a popular crypto for its users to utilize. A report on fxstreet.com believes Cardona is on its way to $3.60 as it broke $2.50. Undoubtedly, the crypto market is looking bullish again, we should be seeing BTC above $50k mid week if 48k is maintained over the night, and Cardano shouldn't be far off gaining some more value. However, despite its price movement, Cardano looks sustainable with its community and investors backing, so seeing it above $10 by the end of the year wouldn't be a surprise.
header image(pie chart) gotten from coingecko
Posted Using LeoFinance Beta
---
---