The Pump and Dump Impression Of 2021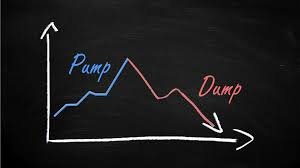 We are making history again, but I fear this time it may just be a bad record no matter how sweet it may taste at the moment. Everything about investment has once again proven to be a gamble, play your cards right or get rekt. Yesterday and today as though it's still on going, has made historial turn ons in this space, have you visited the green markets? Any of your favorite coins there? I doubt at least 80 percent haven't made any good profits, only Bitcoin investors be ripping a little from this end. Right after the Doge drama I never thought I'd see any bigger threat making the cash flow at ease and poking the shortener in the eye, well I was proven wrong.
So Many Shits To Clean - I'd Pay A Nanny To Clean Up After, prrrfs.
Apparently this altseason is looking to pave 75-80% shitcoin way. So there's this shitcoin I've been Shilling for days, no good reason at all and I intend to keep Shilling it as though it's funny to laugh at a shitty project and feel deep down that lucks may visit her doorstep, and that's exactly what happened yesterday. BitTorrent to the moon? Did you by chance bump into that?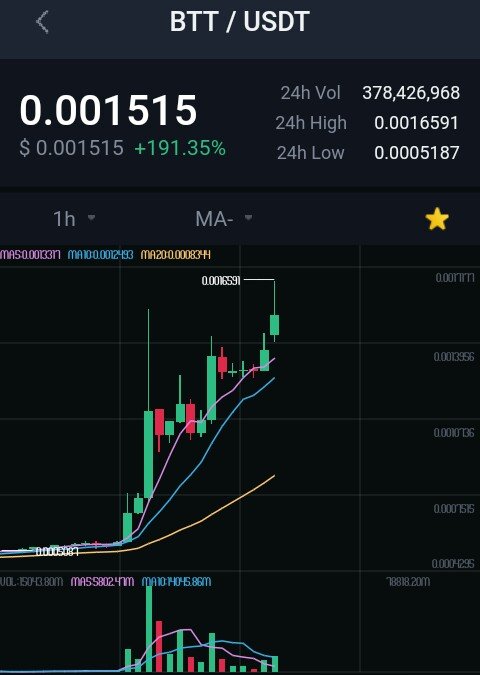 Look at such a Green Moon for a shitcoin while most other potential projects stagnify, wooooah free money, affordable but highly risky. I shilled this project to a mate @belemo and he was gonna put $100 in it, so I suppose if he did do it, he'd be cashing out $300 or more, Crazy or lazy? It's totally a game of fire. One thing I do really good while investing is trusting my guts, it often leads me right and this time, I landed on a honey pot and made a bank, lol maybe just a small store house but worthwhile to be honest. BitTorrent the shitcoin I knew to be stable at a very shitty and depressing price ($0.0003) for months pumped hard under 24hrs, now we looking at getting it to 1 cent, then dollar, haha, Doge ain't even there yet, so is it possible?
Enriching The People - Wrecking The Greedy
Market manipulation is bad for crypto - true. But in an all round reasoning, this isn't a pump and dump but a way of enriching the undervalued community. Not everyone may fancy BTT, I get the impression that no one does, but shit gave many some cash loads and somehow Rekt the Greedy that dived in at this pumping price. The trend would definitely drop low when greedy ones jump in, it's nature that operates these functions, even though BTT is still pumping, many ain't selling as though they believe in greater heights for their underrated project. The whales getting in BTT don't care about money, trust me! These people are fuckin rich and don't care about losing a percentage not even up to 1 of bank weight. The reason BTT is still healthy and slowly pumping in price is because the true community holders ain't thinking of selling, in fact their funds are in private wallets and not on exchanges so they are looking long term. That's how a community should be, when a project lacks a supportive community you'd see it crash easily on occasion as this, but BitTorrent has so many investors, literally, and if getting Rekt is a sure bet then they basically don't care so just keep seeding their torrent.
Fact now is that BTT might observe a Retard in price, but I don't think it could ever go as far back as $0.0003 per coin, I Really doubt it
So now this is not advice to get on this BTT train, as though you may contact a virus trying to download the big huge file of Greed and your torrent may be worth nothing, waste of time and resources. The lesson to be learnt here is that cryptocurrency and its space is full of surprises, you never know where the easy gold is hidden, you just have to trust your guts trading, no Investment is a waste if you go delegate about it.
Thank You for The Attention, Shilling this shitty project was worth it out of the blue after all, now I just have to shill this WINK(WIN) gambling token and see where it goes, hehe BTT ain't even done surprising us yet, can't just wait for the Potential projects to show the shitcoins how true pumping goes, goosebumps…
Keep Soaring


Gif Created by @mariosfame
Posted Using LeoFinance Beta
---
---